Este labial lo compré porque quiero conseguir este bellísimo look:
So I got this one since I wanted to achieve this look:
Busqué por todos lados en internet para saber qué labial estaba usando y descubrí que era el tono Smooch de CK One (en combo con el gloss Mad). Afortunadamente, CK One va llegando a México (en Liverpool Polanco) así que fui a buscarlo. Al parecer no está el gloss porque es una exclusiva por internet, así que sólo fue el labial. El resultado en mí fue el siguiente:
I looked all the way through the internet to find out which lipstick she was wearing and found out it was CK One in Smooch (in combo with Mad lipgloss). Fortunately to me, CK One has just landed in Mexico (Liverpool Polanco) so I went for it. It seems they don't have the lipgloss since it's an online exclusive, so I just got the lipstick. The result, on me was this: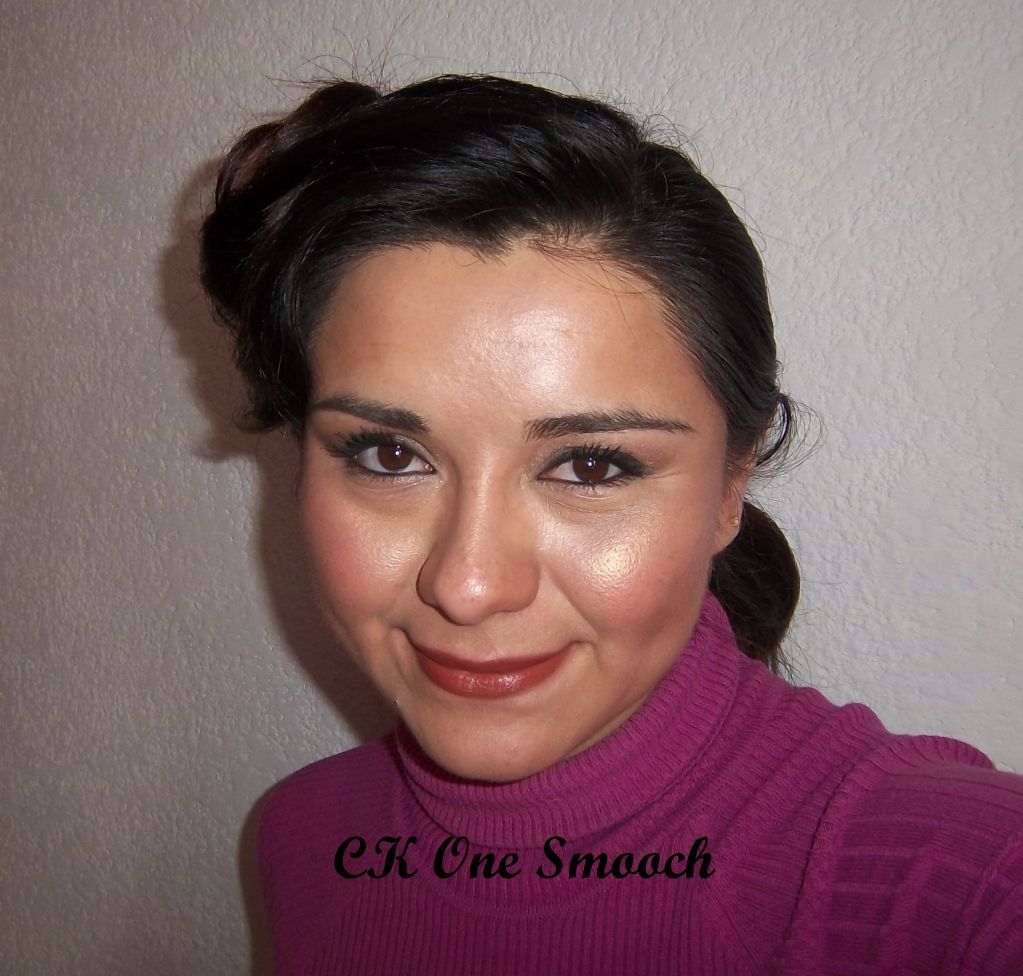 Al parecer me falta el gloss, alguna recomendación de un tono ciruela o bordeaux para usar encima para lograr el efecto?
Seems I do need the lipgloss, any recommendation for a plum or burgundy lipgloss to layer and get the effect???
El mejor acercamiento a este look lo hizo una estimada MUAer y excelente MUA: Lauren Clark. Puedes ver lo que hizo aquí:
Anyway, the best recreation of this look I've found was made by a beloved MUAer and incredible MUA: Lauren Clark. You can see it here: