A veces seguimos las tendencias que la industria nos marca, pero también hay momentos en los que una decide seguir tendencias propias. Estoy segura que esta tendencia existió ya en algún momento, pero dado que estamos en primavera casi verano, decidí intentar una alternativa más clara a mi delineado en negro usual e intenté el blanco. ¿Funciona? No estoy segura, mejor dejo que ustedes decidan después de ver las fotos.
We sometimes follow the trends the industry gives us, but there are moments where you just decide to create your own trends. I'm sure this was a trend sometime before, but since it's Spring almost Summer I decided to try a lighter alternative to my usual black cat eye, so I decided to try white. Does it work? I'm not sure, I'll let you decide for yourselves with the pictures.
1. All white
Una disculpa que con estas fotos parece que es otoño, pero créanlo o no, el verano en México implica mucha lluvía, humedad y que está fresco, así que necesitas una chamarra y nada de chanclitas. Me gustó como se ve el delineador blanco cerca de las pestañas, ya que las resalta. Sin embargo, me parece muy complicado lograr un rabillo decente. Ojalá pudiera conseguir un delineador liquido blanco opaco -ya sé, sueños guajiros. Por si se lo preguntan, en los labios traigo el Rouge G Girly de Guerlain.
I'm sorry pics look like it's fall, but believe it or not, Summer over here means tons of rain so it's wet and cool, and that means you need a jacket and no sandals. I loved how the white eyeliner looks near the lashline, since it makes lashes look fuller. However, it's really difficult to get a decent wing with it, I wish I could get an opaque white liquid liner -wishful thinking. In case you're wondering, lips is Guerlain Rouge G Girly.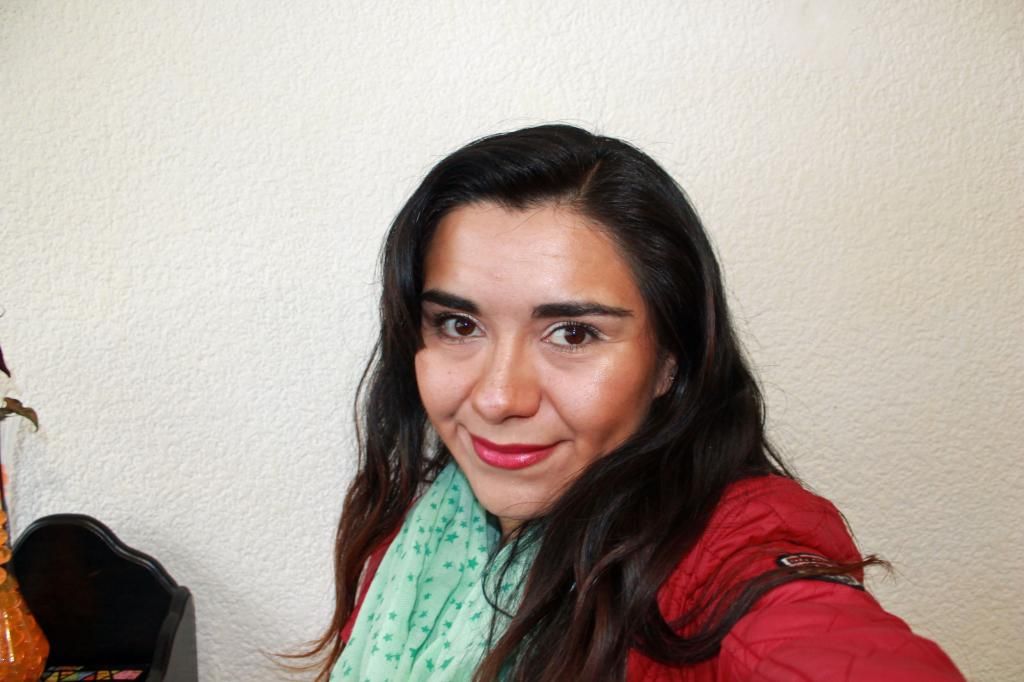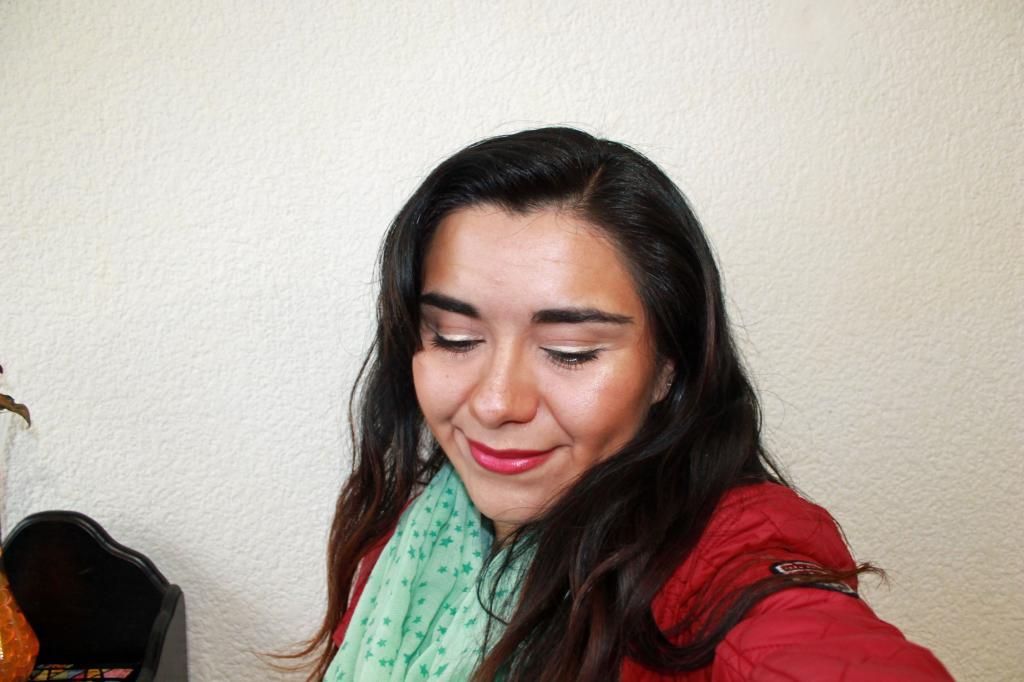 2. White lid and black wing... with a touch of green
Otro día lluvioso, ahora usando una trench. Esta vez sólo usé el delineador blanco cerca de las pestañas superiores y de ahí hice el rabillo con el delineador negro en plumón de L'Oreal. En las pestañas inferiores, usé un delineador verde de Chanel de hace ya varias colecciones. En las mejillas llevo el iluminador Adelaide de Nars y en los labios el Dior Addict Extreme Cherie Bow.
Another rainy day, now wearing a trench coat. This time I tried the white eyeliner over the upper lash line, and then did a black wing with L'Oreal pen eyeliner. On lower lashline, I did a bit of an old Chanel eyeliner I found when diving into my stash. Cheeks is Nars Adelaide Illuminator with Dior Addict Extreme Cherie Bow lipstick.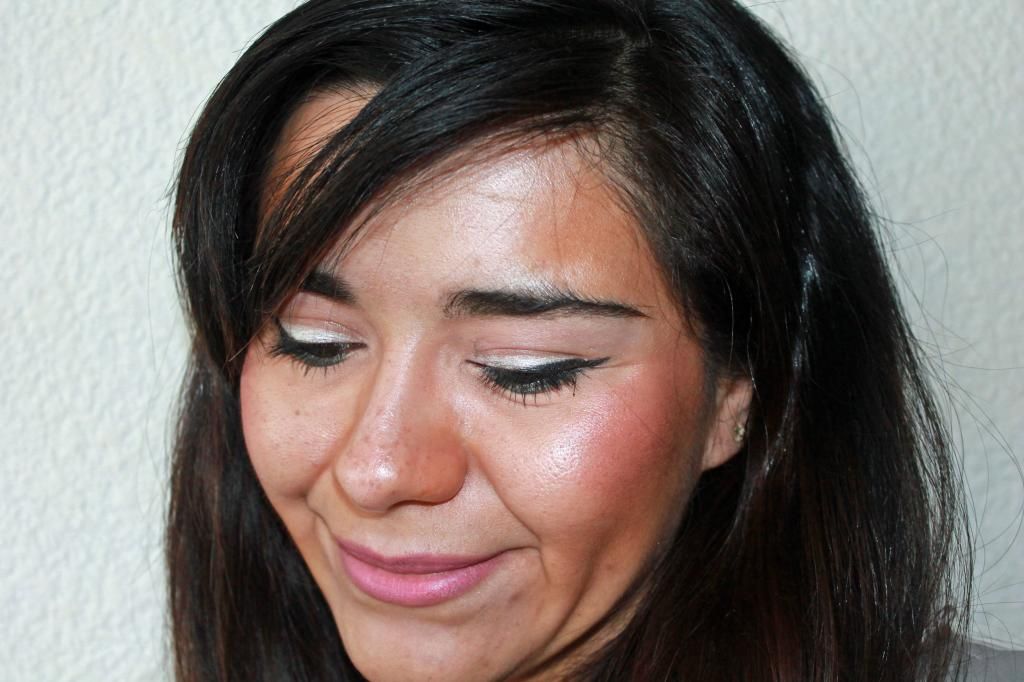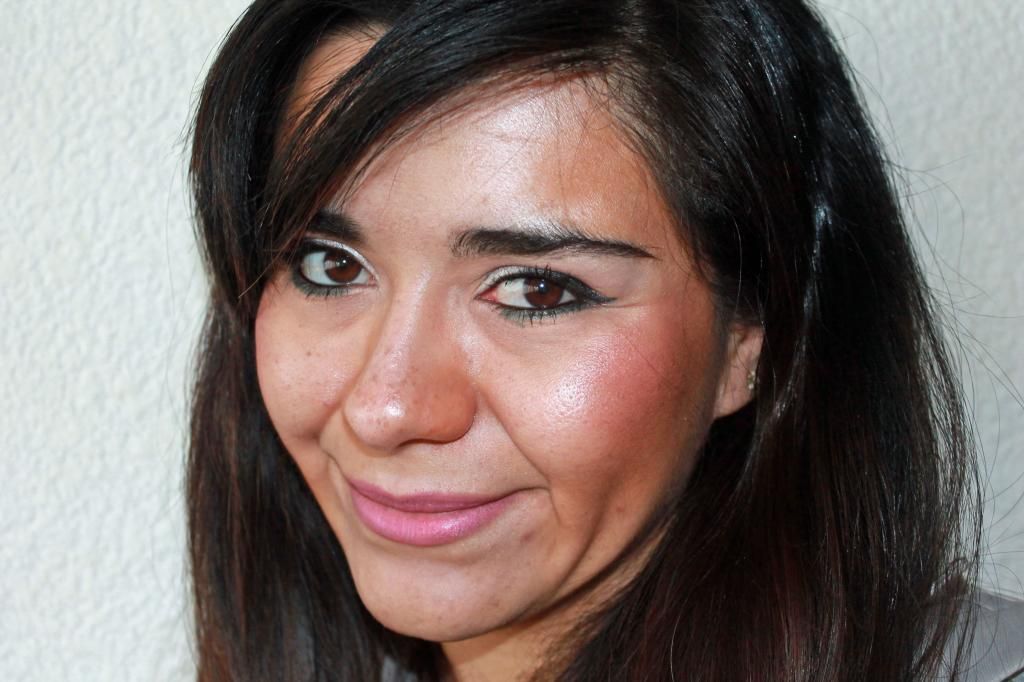 Aquí hay algunos de mis experimentos recientes. Una disculpa por no publicar tan seguido últimamente, mi vida se ha vuelta algo agitada últimamente y he tenido poco tiempo para el blog.
Here are some of my current makeup experiments, I apologize for not posting as often as usual but life has become quite busy latey with no time for blogging.