Tomé un largo receso de bloguear, y en realidad no se debió a un descanso sino a que he estado tan ocupada que necesito más de 24 horas para completar todas mis actividades. Varias cosas han sucedido durante este mes, como que al fin me decidí qué base probar ahora. De hecho, terminé con dos: Nars Radiant Cream foundation en Punjab y el Oil Free Tinted Moisturizer de Laura Mercier en el tono Sand (este es el tercer intento que hago con este producto). También perdí algo de inspiración para los looks de maquillaje, cayendo en el peor escenario para alguien con un blog de maquillaje: el maquillaje mínimo. Sin embargo, algunos eventos recientes revivieron mi inspiración por el maquillaje, y por ende, para escribir en el blog: una de mis queridas amigas de Makeupalley compartió algunas imágenes de los looks icónicos de Charlotte Tilbury, y me enamoré ya que incluyen usar color manteniéndose muy usables, y me parecen más divertidos que el maquillaje mínimo. El segundo evento es que finalmente tuve tiempo de relajarme un rato y ver la tele junto a mis pequeños peluches. Pasé horas viendo vídeos de maquillaje, especialmente del canal de Charlotte Tilbury. Me encantaron los looks, y en verdad me creí eso de que son fáciles de lograr. El primero que probé es "Uptwon Girl", como en la canción de Billy Joel.
I've taken a huge break from blogging, and it hasn't really been for resting but because I've been so busy that I need more than 24 hours to complete all my activities. Many things have happened during the last month, like making up my mind on which foundation to get. As a matter of fact, I got 2: Nars Radiant Cream foundation in Punjab and Laura Mercier Oil Free Tinted Moisturizer in Sand (this is my third attempt with LM over the years). I've also lost some inspiration on doing makeup looks, going towards the worst scenario for a beauty blogger: minimal makeup. However, a couple of events brought my inspiration to do makeup, and as a consequence blog: one of my beloved Friends from makeup alley posted pictures of Charlotte Tilbury's Iconic looks, and I kind of fell for them mainly because they include color while resting ultra-wearable, and they are definitely more fun than my minimal makeup. The second event is that I finally had the opportunity to have an afternoon at home, hugging my furry friends while watching TV. I spent hours watching makeup videos, especially Charlotte Tilbury's youtube channel. I loved, and really believed, her looks are as easy to do as in her vids and decided to give a try. The first one is the "Uptown Girl", as in Billy Joel's song:
Una disculpa por mi pausa musical, pero en verdad tenía que compartir la canción. Es uno de los temas que recuerdo de mis clases de inglés cuando era niña. A las maestras les gustaba enseñarnos pronunciación y fluidez con canciones, así que terminé aprendiendo varias de Queen, the Beatles y Billy Joel. A medida que pasó el tiempo y llegue a la Secundaria, a los maestros les agradaba menos que buscáramos canciones para aprender –supongo que Pearl Jam, Metallica, Aerosmith y Madonna no eran tan Buenos maestros de inglés como Freddy Mercury. De todas formas, Christy Brinkley se ve maravillosa en el vídeo.
Sorry for taking a pause for the musical moment, but I had to share the song. This is one of the songs that I remember from my English lessons as a kid. Teachers used songs to help us with pronunciation and fluency, so I ended up learning many songs from Queen, the Beatles and Billy Joel. As time passed by and I went to Junior High School, teachers were less fond of us learning through songs –I guess they thought Pearl Jam, Metallica, Aerosmith, Madonna and so on weren't as good English teachers as Freddy Mercury. Anyway, Christy Brinkley looks fabulous in the video.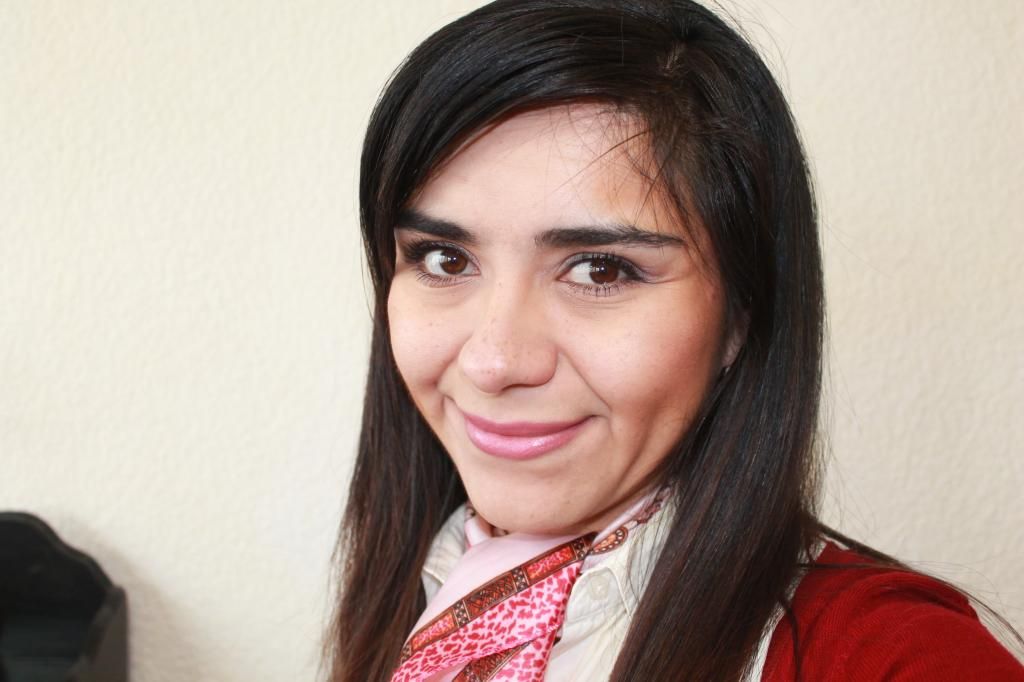 En fin, de regreso al maquillaje. Al menos en los videos que vi, los looks que propone Charlotte Tilbury son muy usables. No son excesivamente dramáticos pese a que si usan color, así que los puedes usar para días de trabajo y verte arreglada. También son relativamente fáciles de lograr, y me parece que ello es lo que los hace fundamentalmente maravillosos. Pese a que disfruto mucho los looks editoriales, sólo los hago para divertirme y no salgo a la calle así. En un maquillaje cotidiano, prefiero algo simple pero efectivo, y que por favor no sea tan aburrido como para incluir la típica combinación beige y café –simple y efectivo, no/no aburrido. Habiendo mencionado eso, un look al estilo "Uptown Girl" es justamente lo que necesito: la técnica es relativamente sencilla así que no necesitas miles de pinceles ni habilidades para difuminar extraordinarias; yo lo intenté con un tono malva que se mantiene en la zona neutral pero definitivamente es más divertido que usar café; y además es efectivo porque logra que te veas arreglada sin mucho esfuerzo.
Anyway, back to makeup. At least most of the ones I've watched, Charlotte Tilbury's looks are ultra-wearable. They aren't excessively dramatic even when they use color, so you can still wear them for work days and feel you look polished. They are also quite simple and easy to achieve, and I believe that is the core of its wonder. As I've stated in other posts, I believe in parsimonious makeup. Even when I do enjoy editorial looks, I only do them for fun purposes. On a daily basis, I go for something simple but effective, and that doesn't include the regular beige/brown combo –simple and effective doesn't mean boring. Having written that, I've found the "Uptown Girl" look is exactly what I'm looking for: the technique is quite simple since you don't need a thousand brushes and super blending skills to achieve it; I did it with a mauve shade, which stays in the neutral zone but it's way more fun and flattering than brown; and it's definitely effective since it makes you look effortlessly polished.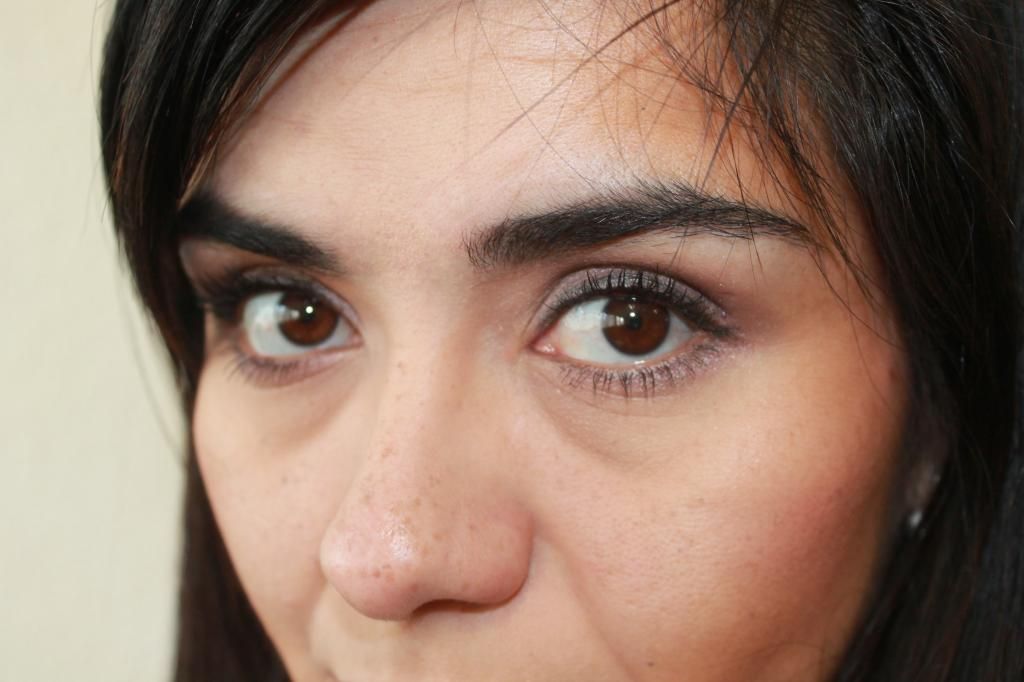 Aquí está mi intento, debido a que la marca no se vende en México, busqué tonos similares en mi colección –algo que les recomiendo ampliamente hacer cuando quieran intentar un look: buscar primero dentro de lo que ya tienen en lugar de comprar todo lo que dicen usaron. Asimismo, adapté el look a mis características físicas, ya que el tono de labios que usa en este look es más claro que mi tono natural de labios, por lo que usarlo haría que se perdiera mi boca. Es así que la segunda recomendación es que cuando te gusta un look, no es necesario que lo hagas exactamente igual, me parece más divertido usarlo como inspiración y adaptarlo a lo que te va mejor.
Here is my attempt, since her makeup line is not sold in Mexico, I looked for similar shades in my stash –which I highly recommend doing when loving a makeup look: shopping your stash to find similar shades instead of going mad and pulling the trigger to everything. I also adapted the look to my features, especially because the lip shade is way lighter than my natural lip shade, meaning I could look mouthless. So here is recommendation number two: whenever you like a look, use it as inspiration and adapt it to things you know work for you instead of trying to recreate it as if it was a clone.
En los ojos usé la sombra en crema Come on de Skin79 como base y la sombra Rosewood de Burberry como el tono que le da profundidad. El delineador es de Chanel, Stylo Yeux Noir Intense, mientras que para delinear la línea de las pestañas usé el Cake Eyeliner Ebony de Laura Mercier. Usé mi mascara habitual, Le 2 de Guerlain, pero luego apliqué un poco de Le Volume de Chanel –es mi primera prueba de esta combinación, les agradeceré mucho me digan qué les parece. Para complementar el look usé la base Radiant Cream de Nars en el tono Punjab, misma que apliqué con una Beauty Blender húmeda para lograr una cobertura ligera; el Undercover Pot 4 de Laura Mercier; el corrector Mineralize de Mac en el tono NC50 y el rubor Paloma de Nars para contorno; de Chanel el blush en crema Affinité y el Rouge Coco Shine Rendez-Vous.
On eyes, I used Skin79 come on cream eyeshadow as a base and Burberry Rosewood as the shade to add some depth. Eyeliner is Chanel Stylo Yeux Noir Intense, and I used Laura Mercier Ebony cake eyeliner to tightline. I used my regular mascara, Guerlain Le 2, and they layered Chanel Le Volume –I'm currently testing this combo, please let me know what you think of it. To compliment this look I used Nars Radiant Cream Foundation in Punjab, applied with a damp Beauty Blender for a thin layer; Laura Mercier Undercover Pot 4; Mac Mineralize Concealer NC50 and Nars Paloma for contouring; Chanel cream blush Affinité and Rouge Coco Shine Rendez-Vous.
Me parece que con este look me veo más arreglada y mejor que con mi look de maquillaje mínimo regular y la verdad, no me tomó mucho más tiempo lograrlo. Si quieres ver el tutorial, por favor
da click aquí
–me parece que el video es lo suficientemente claro como para no necesitar mayores explicaciones. Aun cuando traté de usar el tono más semejante que tengo a lo que ella usó, creo que podría probar la misma aplicación con otros tonos para ver qué tal funciona. Seguiré informando.
I feel it looks more polished and way better than my regular minimal makeup look and it didn't take me a lot more time to achieve. If you want to watch the tutorial, please click here –I think she's clear enough for not needing further explanations. Even when I went for the closest shade I could find to what she used, I feel I might try the same placement with other shades to see how it works. I'll keep you informed.