Creo que ya he mencionado antes que tengo una obsesión con los tonos rojos y vino (bourdeux) en los ojos. No tengo idea de dónde salió la idea, pero me está gustando experimentar estos tonos con los ojos cafés. Ya les mostré un poco de rojo, así que ahora toca al vino. Lo que busco es un delineado con rabillo (el que le llaman gato) en tono vino. En estos momentos me lamento no haber comprado el delineador Grenate de Chanel, de la colección primavera 2012, pero como es prácticamente imposible que lo consiga en este momento, decidí echar un clavado en mis potis para ver si hay algo que pueda funcionar. Estas son las ideas que tuve:
I think I already said I have a current obsession with red and burgundy on the eyes. I have no idea where this came from, but I'm loving to experiment with these shades and seeing how it looks with brown eyes. I've shown some red, so it's now time for burgundy. I'm trying to achieve a nice burgundy cat line. I now regret not getting Chanel Grenate eyeliner, from Spring 2012 collection, but since I'm almost sure I won't be able to get it at this moment, I decided to shop my stash for some options. Here are the ideas I came with:
Chanel Ebloui Illusion d'Ombre
Estas sombras salieron el año pasado y hay opiniones divididas. Mientras algunos las aman, a otros les parecen demasiado brillosas. A mi en lo personal me gustan mucho, y adoro usar Mirifque como delineador. Dehecho, de ahí vino la idea de probar Ebloui como delineador, que es un tono vino cafesoso. El resultado si tiene brillos, pero me parece muy sutil… de hecho se ve bastante natural. Aquí hay algunas fotos usando Ebloui como delineador.
These eyeshadows came out last year, and you get mixed opinions. While some love it, others can't stand their super glittery finish. I personally like them quite a lot, and love to use Mirifique as eyeliner. That fact gave me the idea of using Ebloui, which is a brownish burgundy shade, as eyeliner as well. The result, in my opinion, is glittery but very sheer… it actually looks quite natural. Here are some pics using it.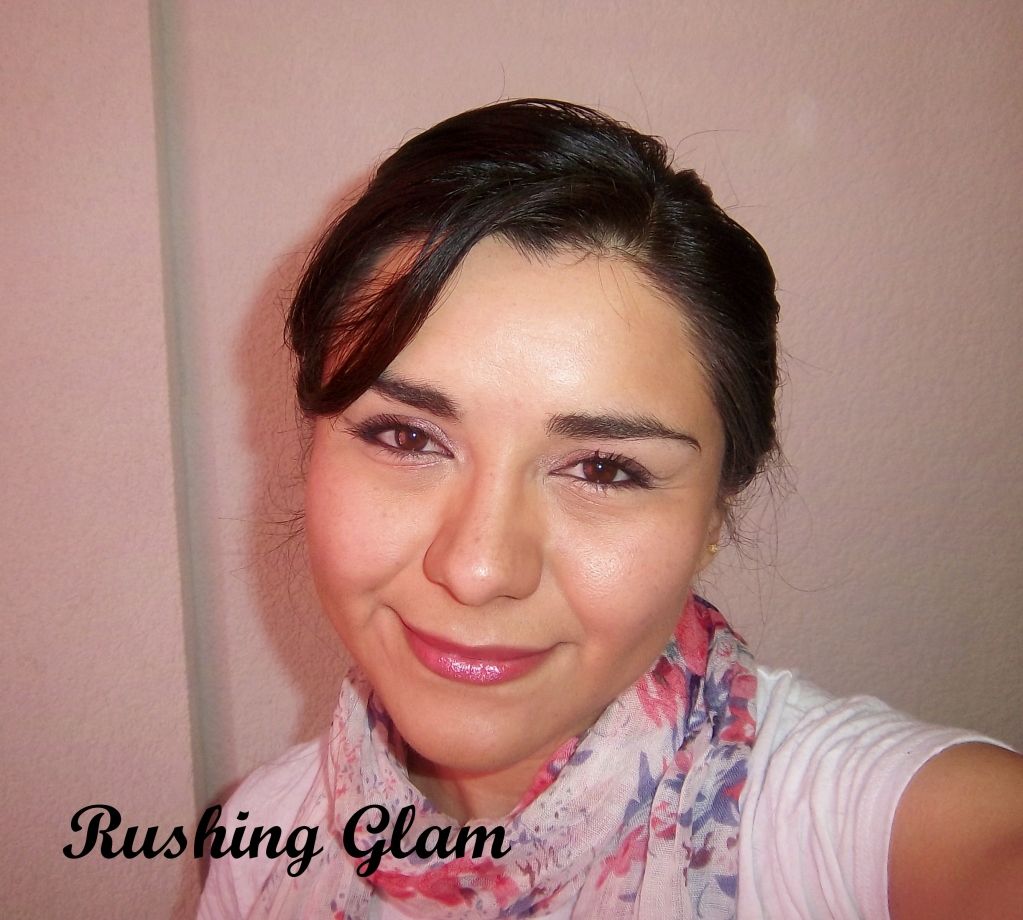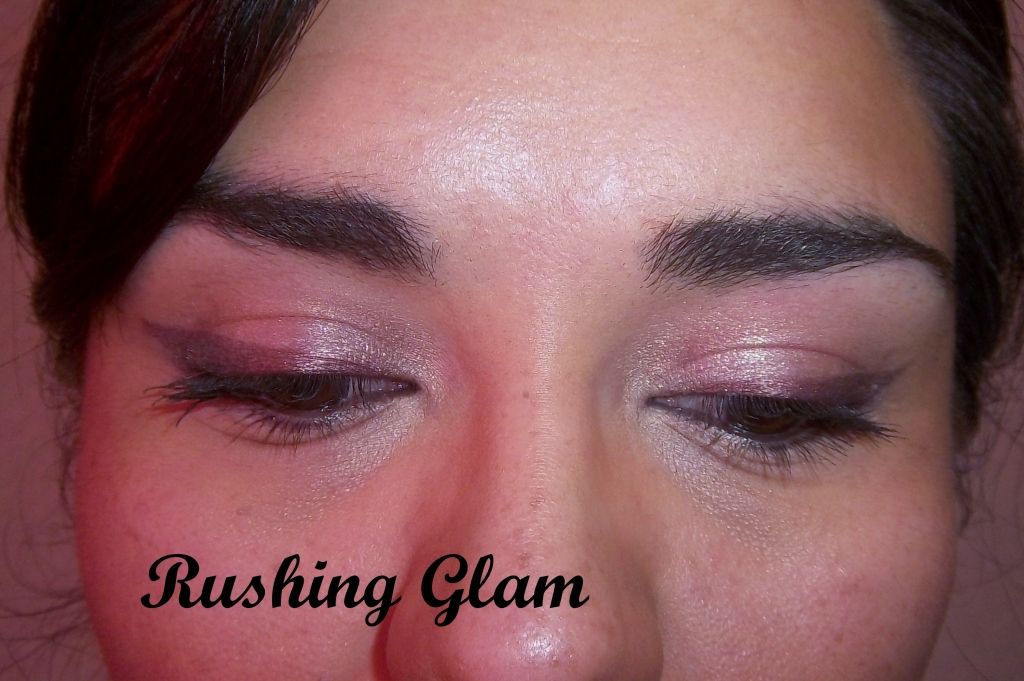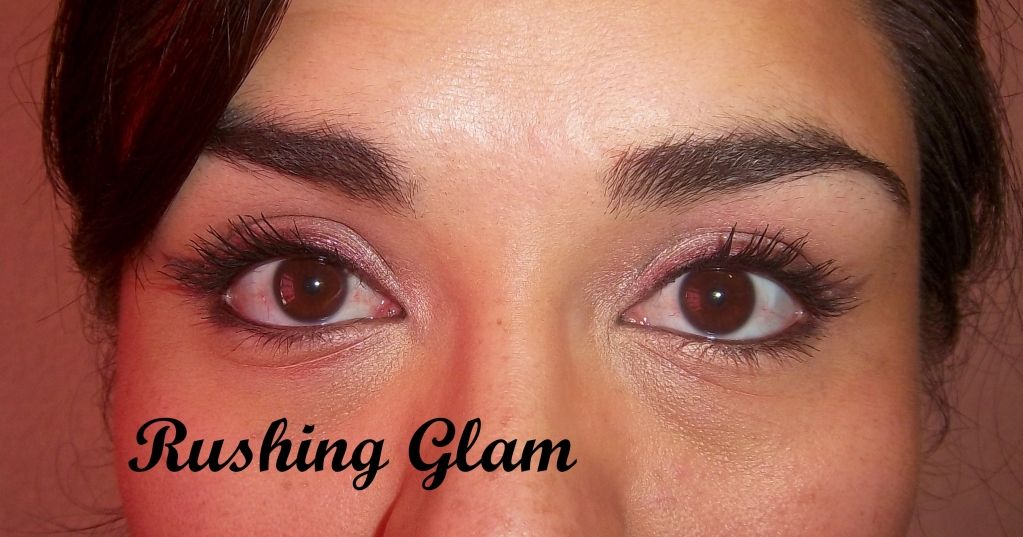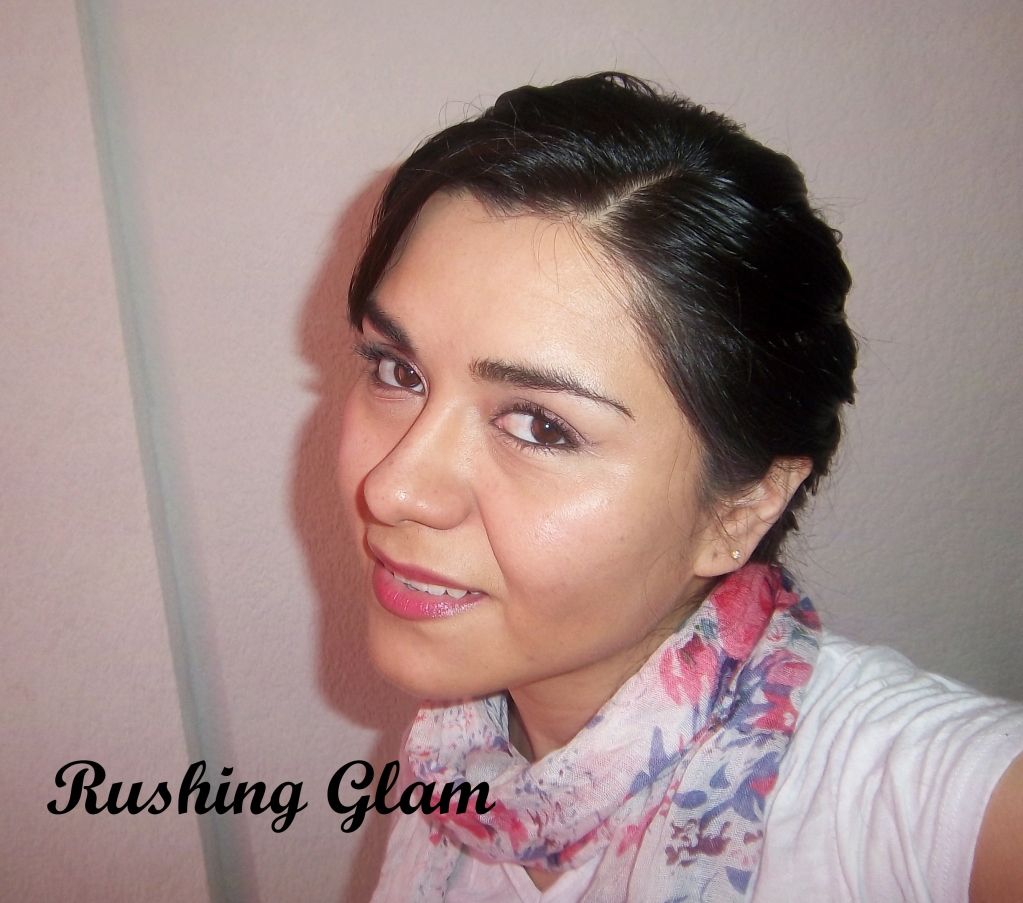 En esas fotos también estoy usando otra Illusion d'Ombre (Emerveille) como tono de todo el párpado, el cake eyeliner de Laura Mercier en la línea de las pestañas (tightline), el rimmel Noir Couture de Givenchy, la base líquida de Burbery, el blush para contorno #1 de Ben Nye y en los labios el Aqualumiere Roselyn de Chanel.
In those pics, I'm also using Emerveille illusion d'Ombre as an overall lid color wash, Laura Mercier cake eyeliner for tightline, Givenchy Noir Couture mascara, Burberry sheer fluid foundation, Ben Nye contour blush #1, Chanel Sable Rose as blush and Chanel Roselyn Aqualumiere lipgloss.
Laura Mercier Burgundy Wine cake eyeliner
Este está en el Portfolio de Laura Mercier de invierno 2011, pero no tengo idea de si se vende por separado. En realidad casi no había usado este delineador, primero porque ni siquiera entendía cómo usar un cake eyeliner. Ahora ya más o menos domino la técnica y sé que se necesita muy poca agua para activar el producto y tener una buena pigmentación. Este delineado no se ve tan sutil como con Ebloui, pero se sigue viendo natural –si piensas que me quedó como delineado felino de Sophia Loren, lamento decir que no fue así. El delineado es mate y de larga duración. Apliqué antes de las 8:00 a.m. y luego de 5 horas se mantiene intacto. Me está encantando esta opción, de hecho ya no me lamento de no haber comprado el Grenate de Chanel. Aquí hay unas fotos que tomé antes de irme a trabajar:
I found this in Laura Mercier portfolio for Holiday 2011, but I'm clueless if it's sold separately. I didn't really use this one when I got it, since I didn't really know how to use cake eyeliners. I've been improving since then, and now I know that I need just a little water to get a great shade. This one isn't as sheer as Ebloui, but still looks natural –forget the idea of Sophia Loren's black cat line, it doesn't look like that. This one is matte and longlasting. I applied before 8:00 a.m. and after 5 hours it looks just as if I had just applied it. I'm loving, loving this option… I don't even regret not buying Chanel Grenate now. Here are some pics I took before going to my job: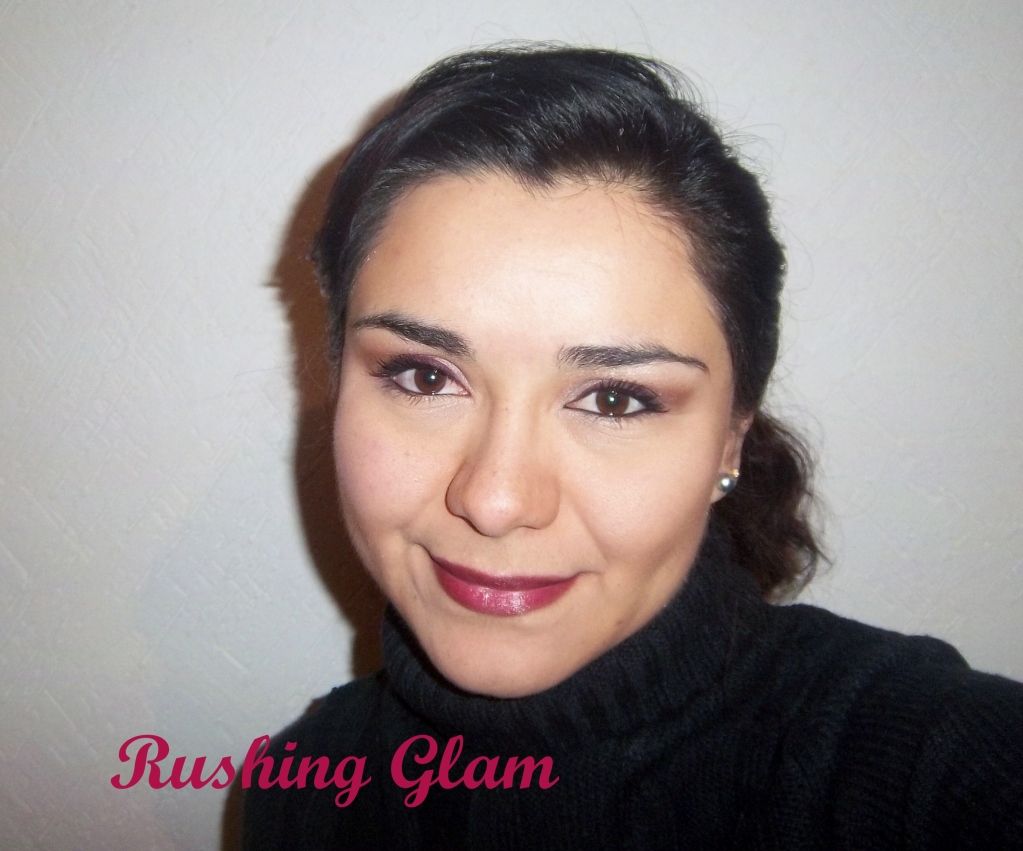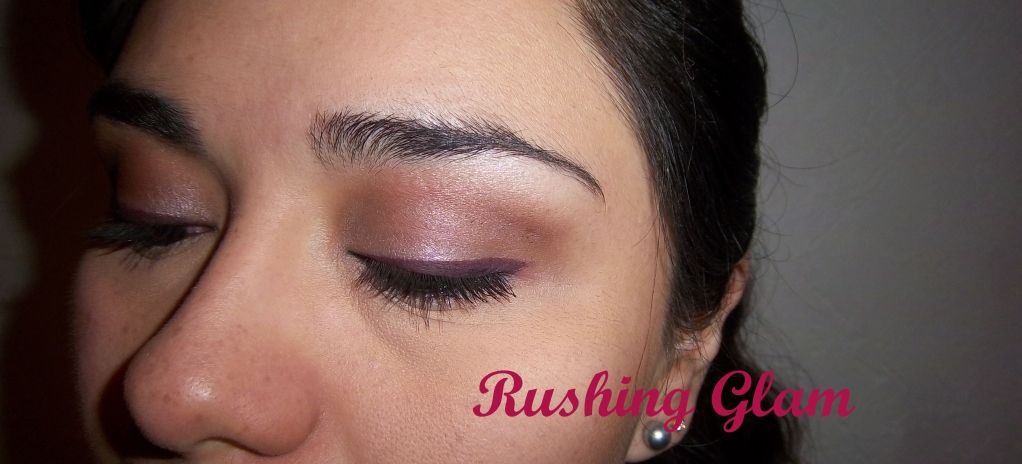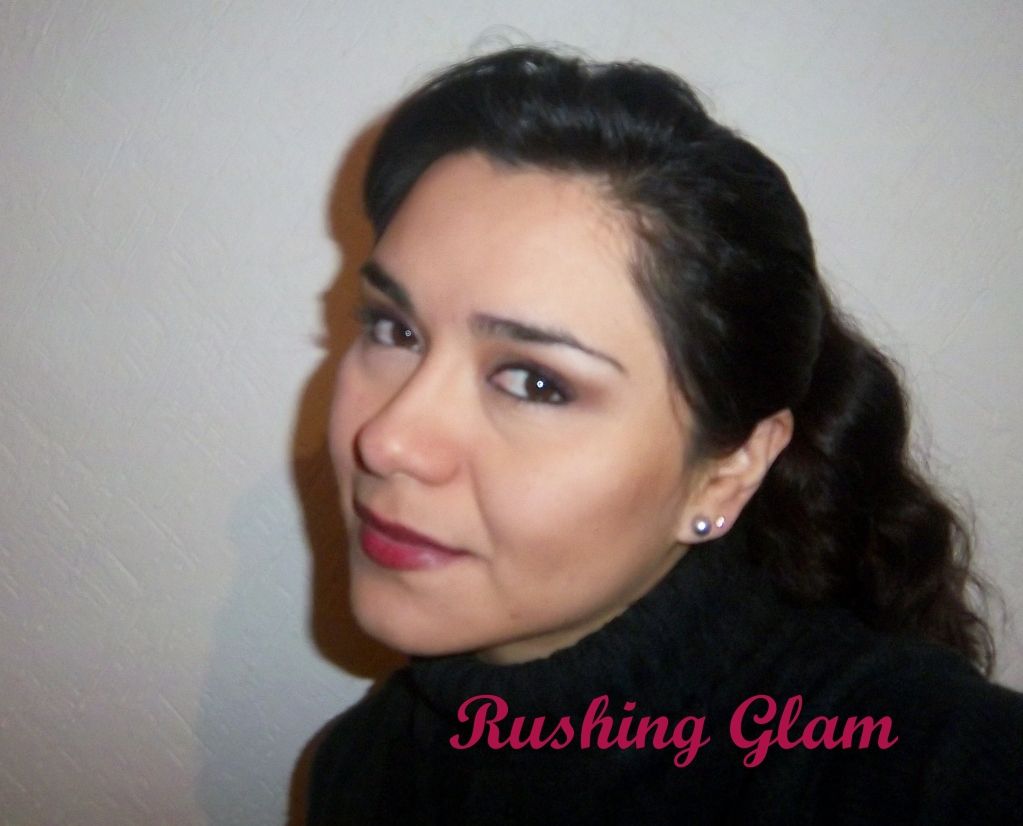 También estoy usando sombras de la misma paleta de Laura Mercier: Stellar, Topaz y Truffle, el cake eyeliner negro de Laura Mercier para la línea de las pestañas, la base en polvo de Burberry, los polvos bronceadores de Lancome en #4 y el labial Good to Be Bad de Mac (cabe señalar que en la realidad es un tono más oscuro que el rojo que se ve en las fotos).
I'm also using eyeshadows from the Laura Mercier portfolio: Stellar, Topaz and Truffle, Laura Mercier cake eyeliner to tightline, Burberry mascara, Burberry powder foundation, Lancome Star Bronzer #4 and M
ac Good to be Bad Supreme Sheen (which in real life looks less red and more vampy).
De estas dos opciones, definitivamente me quedo con Laura Mercier, dejaré a Ebloui como sombra en crema. Se te ocurre alguna otra opción de delineador en tono vino? Me encantaría que me contaras!
From these two, I'm definitely staying with Laura Mercier cake eyeliner, while I will use Ebloui as an eyeshadow. Do you know any other options of burgundy eyeliner? I would love to know!