Me acabo de dar cuenta que hace mucho no hago una entrada de "favoritos", me parece que desde Julio o agosto. Probablemente probé muchas cosas, o simplemente se me olvidó. En fin, aquí están junto con algún comentario al respecto:
I've just realized I haven't done any "favorites" post since I guess July or August. I had probably tried many things, or just forgot. Anyway, here they are with a word on each:
Couleur Caramel cream eyeliner
Es un delineador en crema que tiene una textura suave y es lo suficientemente negro para usarse del diario sin ser excesivamente dramático. Se está convirtiendo en la competencia de mi amado delineador de Bobbi Brown.
It's very soft cream eyeliner that's enough black for everyday wear without being excessively dramatic. It's becoming a huge competitor to my beloved Bobbi Brown gel eyeliners.
Guerlain Crazy Terracotta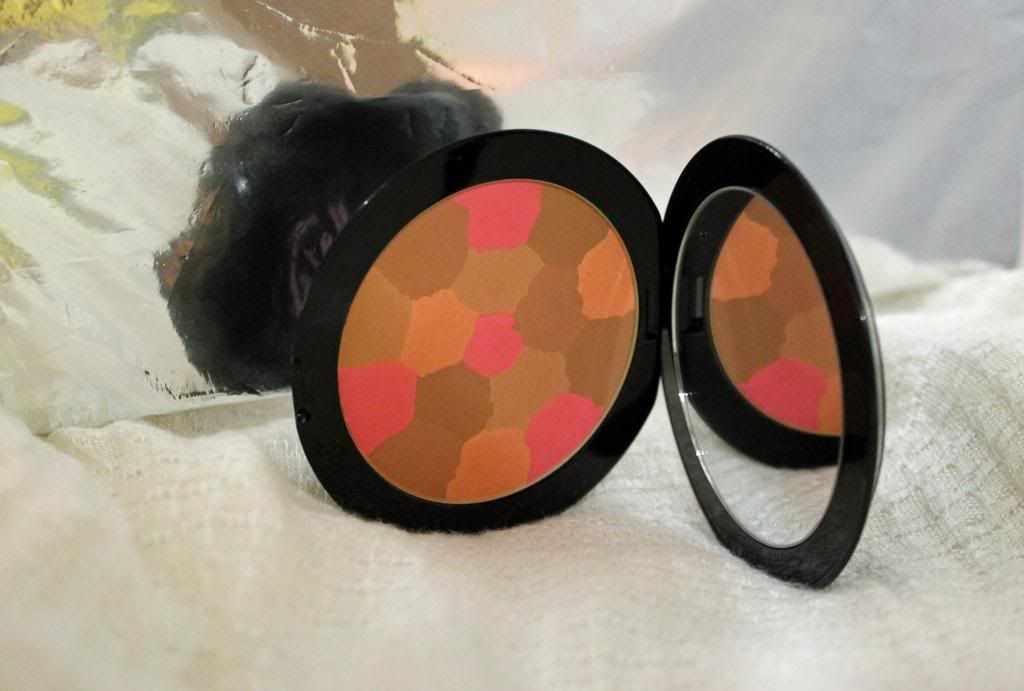 Al principio no estaba muy segura de éste, me parecía que era muy naranjoso y la idea de polvo bronceador en invierno no me llamaba mucho la atención. Sin embargo, en makeup alley me convencieron y terminó siendo el rubor que más usé en el mes –si, yo lo uso como rubor.
At first I wasn't sure about this one, since I felt it was too orange and couldn't get the idea of bronzer during winter time, but people at makeup alley convinced me and it ended up being my most used "blush" during the month –yes, I use it as a blush.
Guerlain Holiday 2013 lipsticks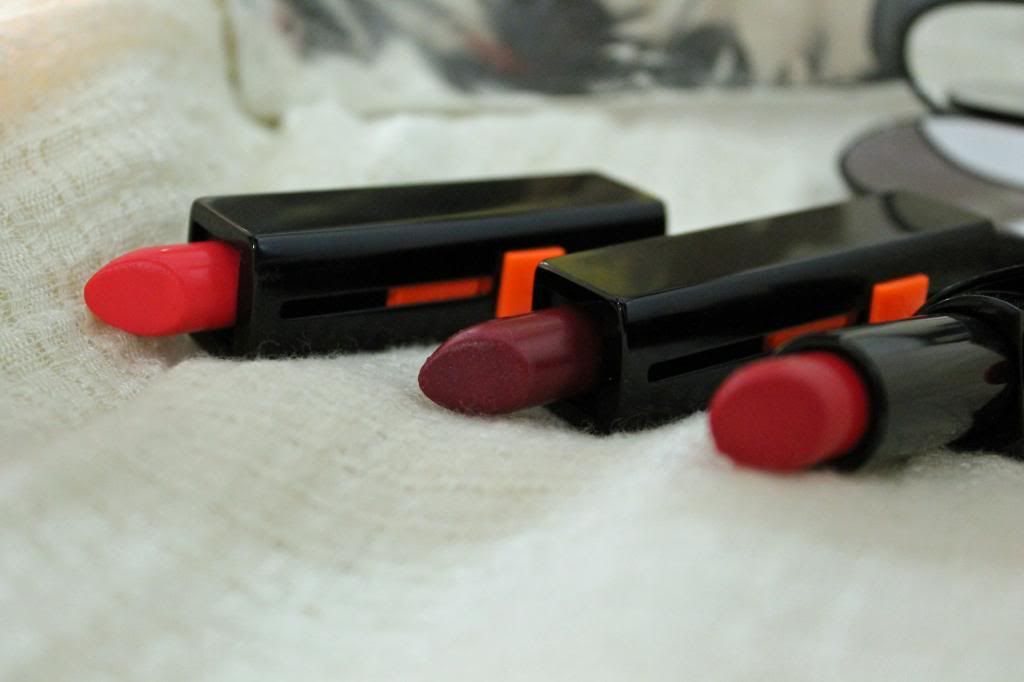 Los tres me parecen maravillosos. La fórmula del Rouge G es la mejor que he encontrado y Provocative es un fucsia muy lindo (
reseña aquí
) mientras que Reflex es el tono que quieres usar durante todo el año (
reseña aquí
). Recientemente empecé a usar Illusion también, y debo decir que es un hermosos todo para el uso a diario en ambientes de oficina (reseña por venir).
The all are amazing. I love Rouge G formula and Provocative is a gorgeous fuchsia shade (review here) while Reflex is the kind of shade you want to use all year around (review here). I've lately started using Illusion too, and I must say it's a gorgeous shade for everyday office wear (review forthcoming).
Chanel Ombres Metalasees Charming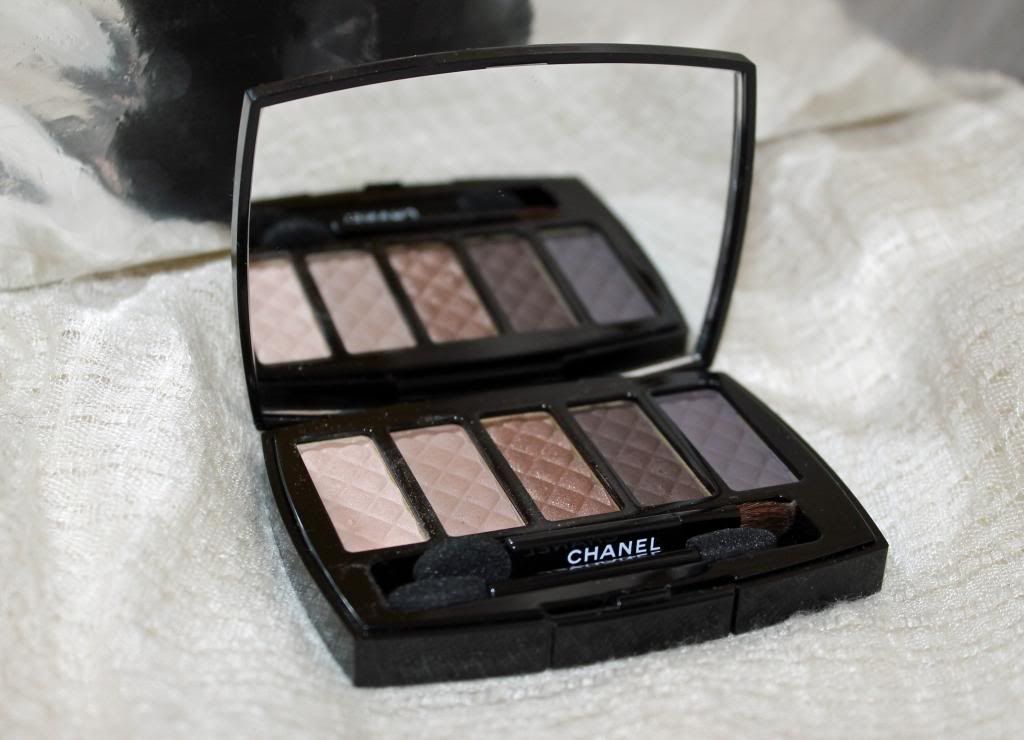 Esta paleta la adoras o la odias. A mí personalmente me parece que es la paleta neutral perfecta para alguien que siempre está de prisa. Tiene suficientes tonos como para no verte igual todos los días, pero tampoco tantos como para ofuscarte y no saber qué usar –que es lo que me pasa con las Naked de Urban Decay.
People either love or hate this palette. My personal position is that it's the perfect neutral palette for someone who's on the run. It has enough shades to change the way you look from one day to another, but it doesn't have overwhelmingly options that lead you to blank moment where you're not sure which combo to try –that is what actually happens to me with Urban Decay Naked palettes.
Skin79 Vital Orange BB Cream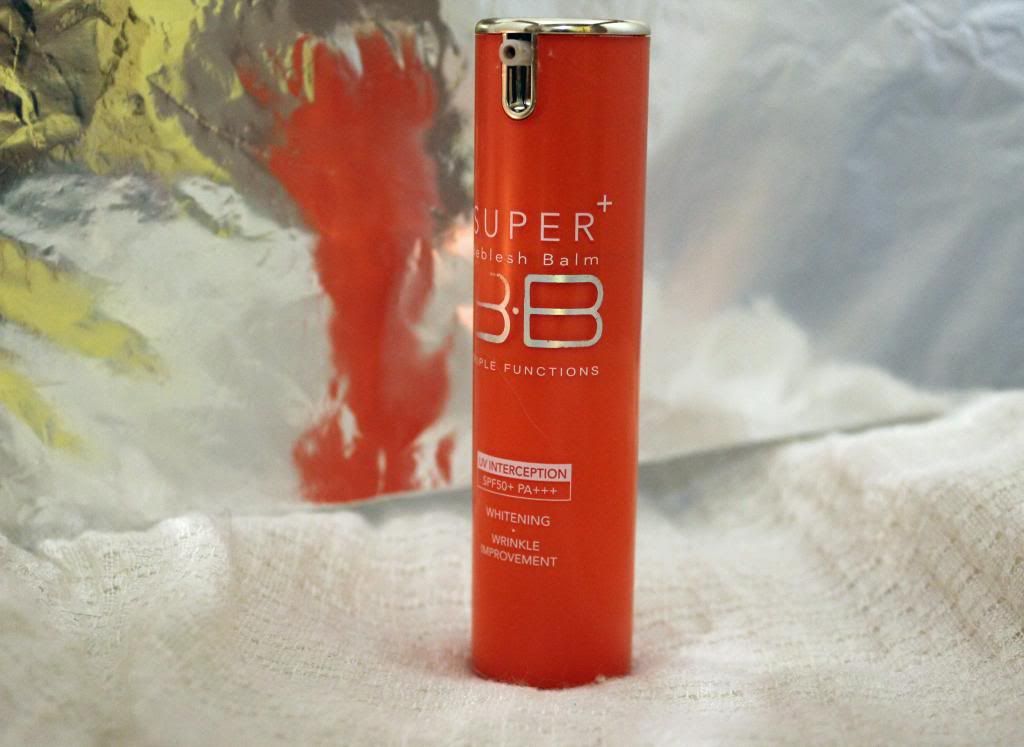 Ya les mostré swatches de las muestras que tengo de bb creams asiáticas (
swatches aquí
), y ésta en lo particular ha sido mi favorita. Aunque es un poco clara mi para mi piel, puedo difuminarla para fundirse con mi piel y me mantiene sin brillos un buen rato –considerando que mi piel es mixta-grasa.
I already posted swatches of the travel / sample size bb creams I own (swatches here), and this has been my favorite no matter what. Even when it's a tad light for my skintone, I manage to buff into my skin and my face stays shine-free for quite a long time –considering the fact that I have combo-oily skin.
Bdellium Tools Pink Bamboo eye set
Dejé mis brochas de Mac y empecé a usar estas brochas que son muy suaves y además son ecológicas. En este set de 12 brochas tienes brochas con la forma de la Mac 219, 239, 217, 211, 204 y 286, así como de la brocha wide contour de Nars, todo por el precio aproximado de 4 brochas de Mac. Suena bien, no?
I left behind my Mac brushes and started using this soft also eco-friendly brushes. In this particular set you get 12 brushes, including dupes for Mac 219, 239, 217, 211, 204 and 286 and also one for Nars wide contour brush, all for the price of around 4 Mac brushes. It's a good deal, isn't it?
¿Cuáles fueron tus productos favoritos de Noviembre?
What were your favorite products in November???