There's a challenge at makeup alley makeup board about doing a look based on Mexican telenovelas from the 90's, which means a lot of makeup on. The inspiration pics provided were mostly from Thalia's telenovelas, Maria Mercedes mostly. Since those were on tv when I was a child, I keep memories of other celebrities who were out those days and decided to get inspiration from Bibi Gaytan: Thalia's rival in people's preferences at that moment. She was in the teen band Timbiriche as Thalia, and was featured in Alcanzar una Estrella 2 (the first Telenovela Ricky Martin was in) and Dos Mujeres, un Camino (with Eric Estada, who was in a cop series in the US in the 80's). Here are my inspiration pics:
As you can see, smokey eyes, mostly brownish blush and as typical in Mexican telenovelas (still nowadays) strong contouring.
What did I do? First of all, I had to make my self look tan, so I used Chanel cream bronzer all over my face -you can see that it won't look orangey if well blended. I first contoured with RCMA Shinto IV foundation and then with Bobbi Brown dark bisque corrector. I highlighted with Nars South Beach multiple. I set with Too Faced Chocolate Soleil and contoured, again, with Mac Blunt blush. For blush I used Too Faced Mocha Mi Amore blush and Powdered Sun as highlighter.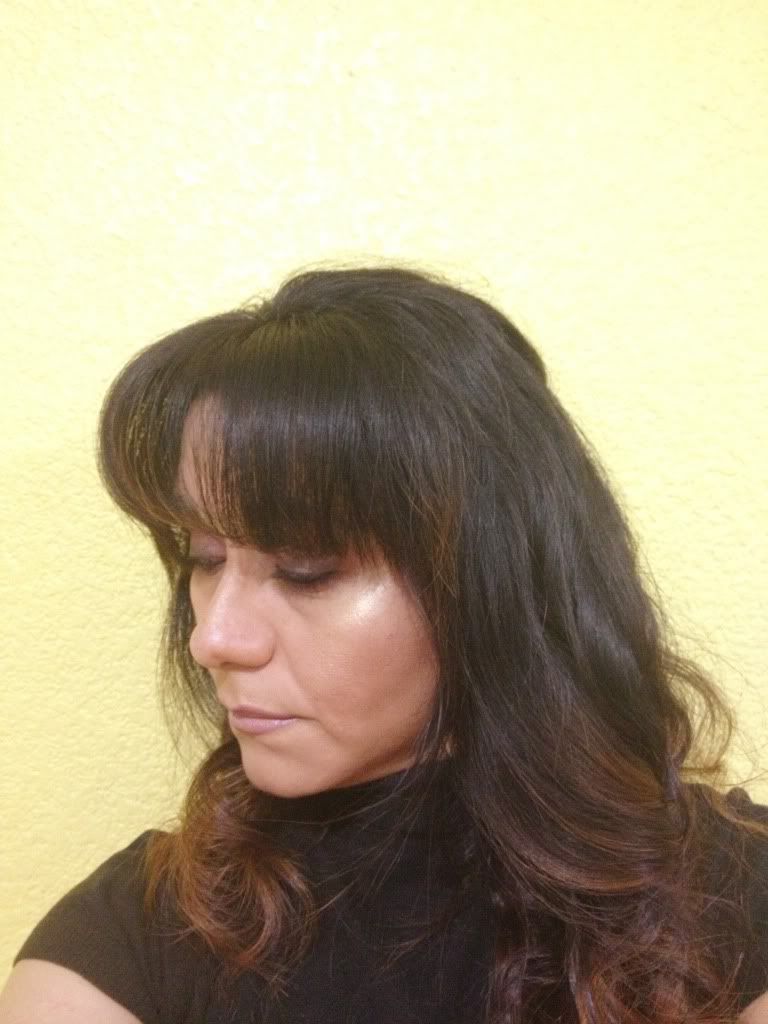 For eyes I used Bobbi Brown rose gold all over the lid and Inglot 450 too, Nars Eddie on brow bone and Blondie near the lash line. I also used an old Laura Mercier palette, Pink Rain, the lightest and darkest shades, on brow bone and near lash line. I used Guerlian Terracota kohl on waterline and many coats of Maxilash mascara.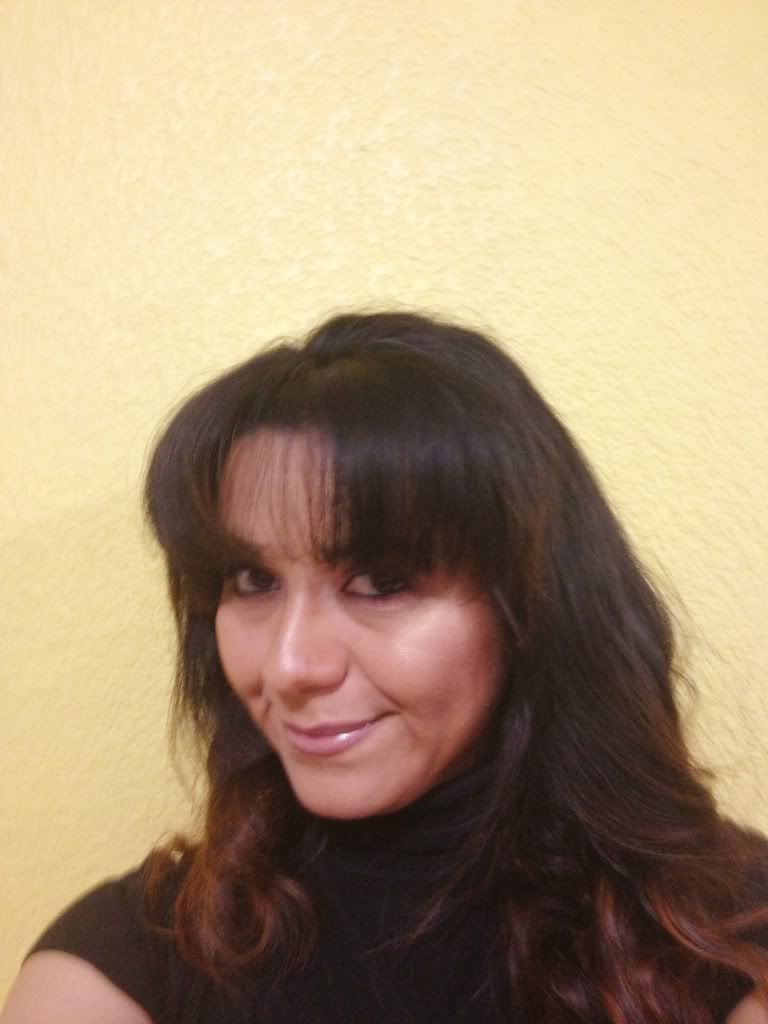 I also placed some RCMA Shinto II foundation on my brows to hide them and then lined my brows to make them look thinner. I think this was the most difficult part of all the look, fortunately brows are thicker and fuller nowadays, so I can keep mine more natural :)
For lips, I tried three different shades: I first lined with Benefit Betty liner and Laura Mercier After Hours lipgloss, yes, dark liner and light lipgloss lol. Then, I went for brown: Burberry Mocha Glow, but thought I could make it darker and applied Nars Rouge Tribal lipgloss.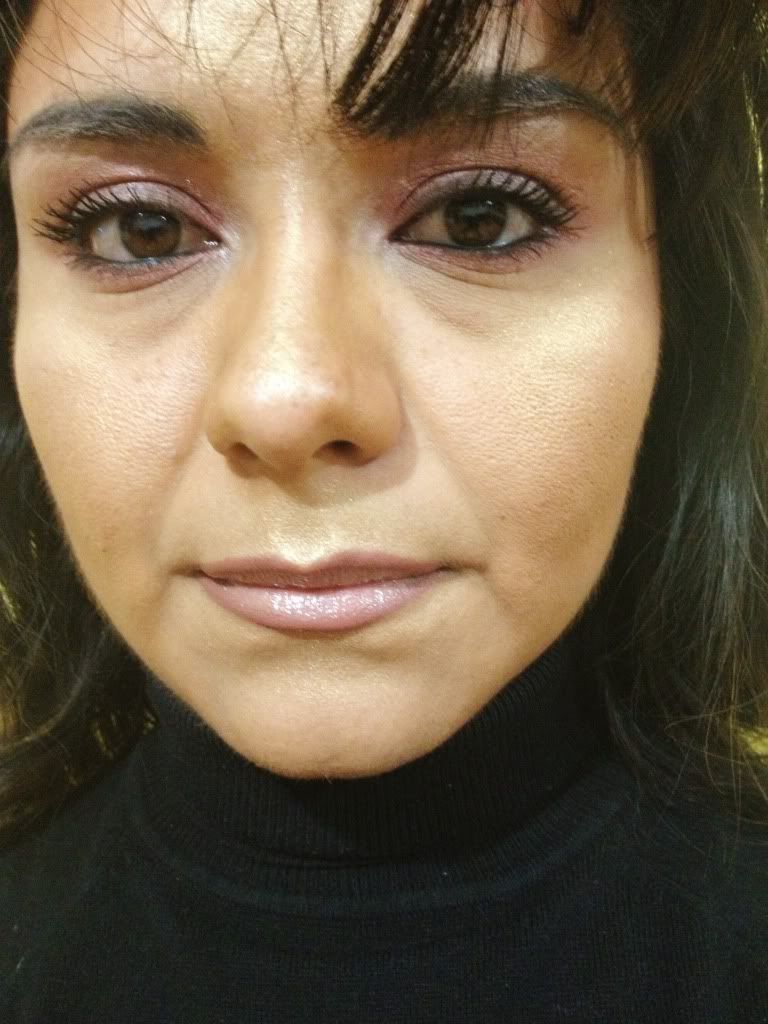 For comparison purposes, that was me the same day in the morning
Somehow, I don't feel I look that different... maybe it's because people all over me are lost in the 80's and 90's so they still use those looks and I just feel part of the crowd? lol Comments are always welcome... Do you have any other ideas for a 90's telenovela look?