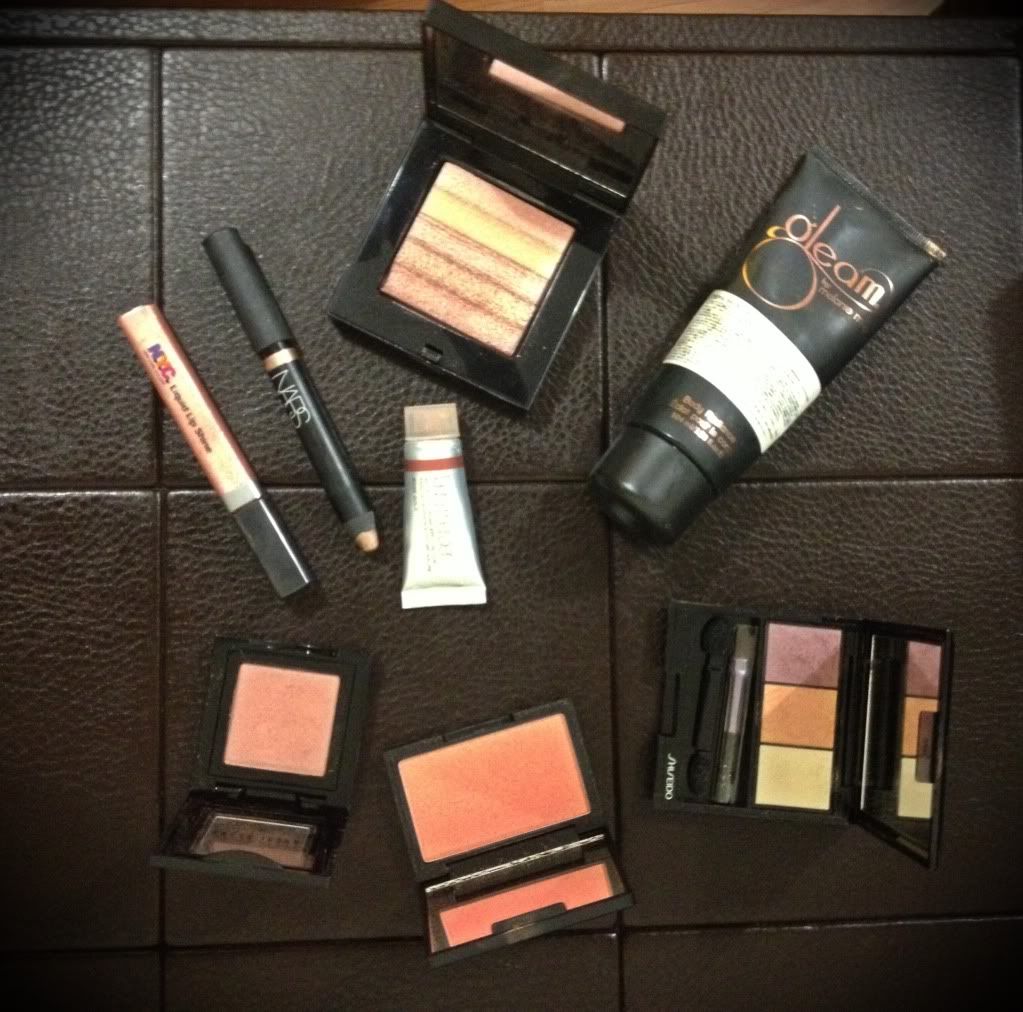 Rose Gold is a very popular shade among makeup enthusiasts, or at least among the ones I talk to. Think about it, it's golden but not yellow but rose, and think rose as a kind of pinky, sounds pretty natural, isn't it? However, I don't find all cosmetic companies think the shade the same. I decided to look for all the rose gold shades I own, or the ones I thought could be and swatched them. Here they are: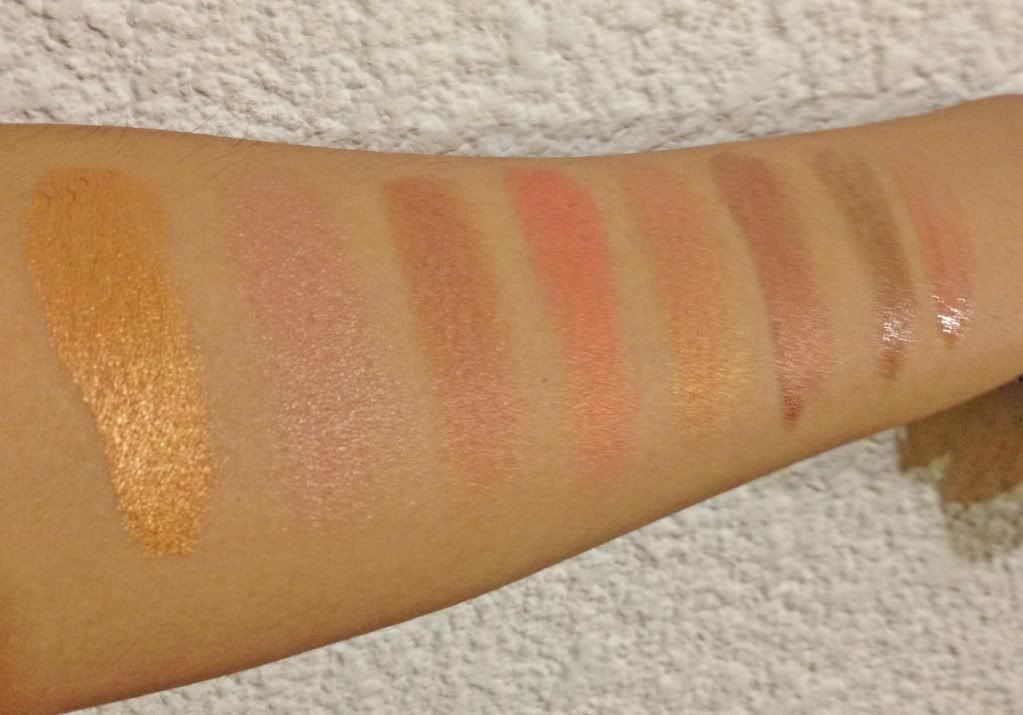 From left to right:
Gleam Body Radiance, Rose Gold
Bobbi Brown Rose Gold shimmerbrick
Bobbi Brown Rose Gold eyeshadow
Sleek Rose Gold blush
Shiseido Beach Grass eyeshadow trio (middle)
Laura Mercier Rose Gold cream eyeshadow
Nars Cythere velvet gloss lip pencil
NYC liquid lip shine 554
As you can see, all of them have some amount of pink and some gold, but some are more pink and other more gold. The most golden are Gleam and Shiseido, while the pinkest are Bobbi Brown shimmerbrick, Sleek and NYC. In a more balance between the two shades are Bobbi Brown eyeshadow and Laura Mercier cream eyeshadow, those are the ones I would consider Rose Gold. On the other side, I find Nars Cythere more brown than Rose Gold.
How would you define Rose Gold?