Esta es la segunda parte de mi entrada de favoritos de marzo en el que decidí compartir mis productos básicos. Siempre he pensado que una puede sobrevivir sin usar sombras para el diario, siempre y cuando cuentes con un buen delineador y mascara. De esta forma, puedes definir tus ojos, algo que es muy importante para quienes usan lentes -como yo.
This is the second part of March favorites more sharing the staples post. I'm a firm believer that you can live without using eyeshadows on a daily basis, as long as you have a good eyeliner and mascara, in fact those are the only two things I need for many looks. That way I can achieve definition to my eyes, which is something really important for people like me who wears glasses.
Mascara
Como todo en el maquillaje, se trata de preferencias y de lo que sirve para ti. El debate de si es mejor comrpar mascara de tienda departamental o de supermercado tiene ya mucho tiempo. Usualmente la cambias cada 3-4 meses, así que ¿por qué pagar tanto, no? Este es el pensamiento de muchas mujeres que les ha ido de maravilla con su mascara verde y rosita -seguro ya saben a cuál me refiero. En mi caso, no he tenido buena suerte con estas mascaras salvo por dos honrosas excepciones, ambas de Maybelline: Lash Stiletto y Colossal Volum'Express. He probado algunas de L'Oreal y mis pestañas quedaron todas grumosas, una de Max Factor y las pestañas se me veían más largas si no usaba nada que con esta, y una de Covergirl que era imposible de remover sin llevarse al menos un par de pestañas -y eso que la removía con kilos de aceite de bebé. Después de muchos intentos, me resigné a que las mascaras de tienda departamental me van mejor -mientras mi billetera cayó en depresión. He probado muchas marcas, pero siempre regreso a Dior. Mi favorita desde hace muchos años y que compro al menos una vez al año es Diorshow, la del aplicador gigantesco inspirado en un cepillo de dientes.
As all in makeup, it's a matter of preferences and what works for you. There's always this debate on whether it's better to get high end or drugstore mascara. You usually toss it after 3-4 months so why pay a lot for it, right? I'm sure this happens to many women, and they are happy using their green and pink mascaras. In my case, I haven't had a good experience with drugstore mascaras, except for two –both Maybelline: Lash Stiletto and Colossal Volum'Express. I've tried some L'Oreal and got clumpsy lashes, I tried one by Max Factor and my lashes looked shorter from what they naturally are and one by Covergirl made me lose lashes every time I had to remove it with mineral oil. After many attempts, I decided they just didn't work for me and went back to high end ones -and my wallet deeply cried. Among all high end brands I've tried, and I always go back to Dior. My all-time favorite and that I buy at least once a year is Diorshow, the one with the toothbrush inspired mega wand.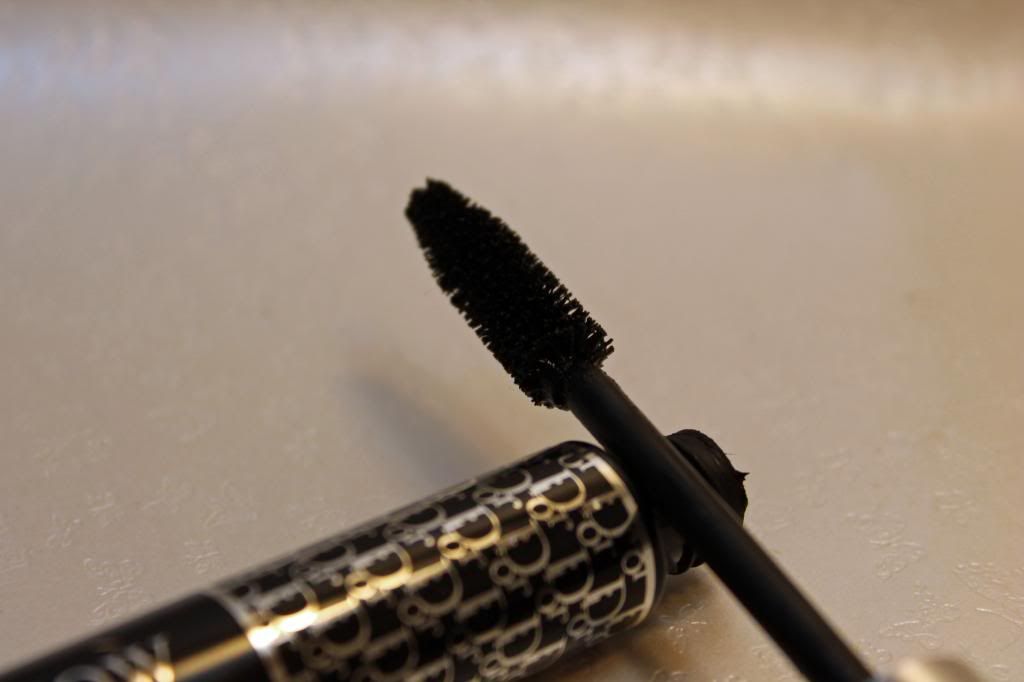 Yo soy de las que usan dos mascaras -aunque sea un paso adicional- primero aplico una para alargar las pestañas (como la Diorshow Iconic) y luego una para darles volumen (como Diorshow). Debido a que mis pestañas son gruesas y pesadas, sólo las fórmulas a prueba de agua me funcionan. Sólo esas mantienen el rizo, ya que las que son muy líquidas simplemente me las dejan de tejabán. 
I love the idea of layering mascaras –even when it means an extra step- so I tend to use a lengthening mascara first (like Diorshow Iconic) and then a voluminizing one (like Diorshow). Since I have thick heavy lashes, only waterproof formulas work for me. Those are the only ones that hold curl, all water-y ones just create a huge mess by making them straight.
Ocasionalmente agrego más pasos al arreglar mis pestañas, como usar la Nourrishing mascara base de Shiseido, que es el único primer que uso. Es el único que mantiene el rizo en mis pestañas pesadas y no es blanco como todos los demás que he probado (estoy pensando en Lancome, Dior y Mac). También tiendo a usar mascara en las pestañas inferiores, para lo cual uso la Bottom Lash de Clinique, en el tono café oscuro y ahora estoy considerando comprar en negro, ¿ustedes qué opinan?
Mi rutina actual para arreglar pestañas se puede ver aquí.
I also use sometimes some additional things like Shiseido Nourrishing mascara base, which is the only primer I can use. It's the only one that holds curl for my heavy lashes and it's not a white base like others I've unsuccessfully tried (I'm thinking Lancome, Dior and Mac). I also tend to apply mascara on lower lashes, and for that purpose Clinique Bottom lash has been great. I've been currently using the dark brown shade but I'm wondering if I should get black next, what do you think? My lashes routine can be seen here.

Delineadores / Eyeliners
Hay todo tipo de delineadores disponibles en el mercado, de todos los precios y fórmulas: lápiz, lápiz a prueba de agua, plumón, líquido, gel, en polvo que se activa con agua, en polvo, etc. Seguramente piensan que tengo uno de cada tipo, y si bien no están alejadas de la realidad con esa idea debo decirles que hay dos tipos que me gustan en lo particular: el khol y el delineador en plumón. Cada vez que quiero hacer un delineado con rabillo gráfico, y que no se corra me voy por el delineador en plumón. Me parece más fácil de usar que un líquido y con un terminado muy parecido -supongo tiene algo que ver con mi adolescencia en clases de dibujo. Me encanta
el método para el delineado con rabillo que compartió Gossmakeup artist
hace unos meses usando un delineador de plumón -
en dibujitos si le entienden mejor, lo pueden ver aquí
. Este tipo de delineador es de los que recomiendo a las principiantes y hay muchas opciones. El de la foto es de Maybelline y es que suelo usar más a menudo. Kat von D y Nars también tienen muy buenas opciones -esos ya los tuve y probé- y he leído muy buenas opiniones de Lancome. La verdad es que puedes encontrar estos delineadores casi en cualquier marca, sólo hay uno que NO LES RECOMIENDO EN LO ABSOLUTO: no recuerdo la marca pero lo venden en las tiendas "Todo Moda". Es muy, muy barato, no se corre para nada y se mantiene POR SIEMPRE -me refiero a que es prácticamente imposible desmaquillar eso sin dejar tus párpados todos irritados, ni siquiera usando aceite de bebé para removerlo. Por favor, les suplico no vayan a comprar ese, mejor compren el de Maybelline.
There are many eyeliners available in the market, all price ranges and formulas: pencil, waterproof pencil, pen, liquid, gel, cake, powder, etc. You're probably guessing I must own about every formulation available, you're probably close but there are two that I'm particularly fond of: khol and pen eyeliner. Whenever I want a graphic line that won't smudge, I go for pen eyeliners. I find it easier to use than liquid but it still has a similar finish –I think that has to do with my teenager drawing lessons background. I love the method for achieving a perfect cat eye using a pen eyeliner that Gossmakeup artist did some months ago –and that you can see it in pictures here. This kind of eyeliner is perfect for starters in my opinion and there's a quite wide price range for this. The one in the picture is by Maybelline and it works wonders, it's the one I use most of the time. Kat von D and Nars also have great choices on the higher end side –which I've own and loved- and I've heard great things about Lancome too. Yet, you can find these kind of eyeliners in almost every brand, there's only one I DO NOT RECOMMEND AT ALL: I don't remember the brand, but it's sold in Mexican stores called "Todo Moda". It's really, really cheap; you get your graphic line and it stays FOREVER. And forever means in this situation that I couldn't find a way to remove it without irritating my lids, I even used oil and it had to rub, rub, and rub to take the stain away. So, I really beg you, don't get this one, go for Maybelline.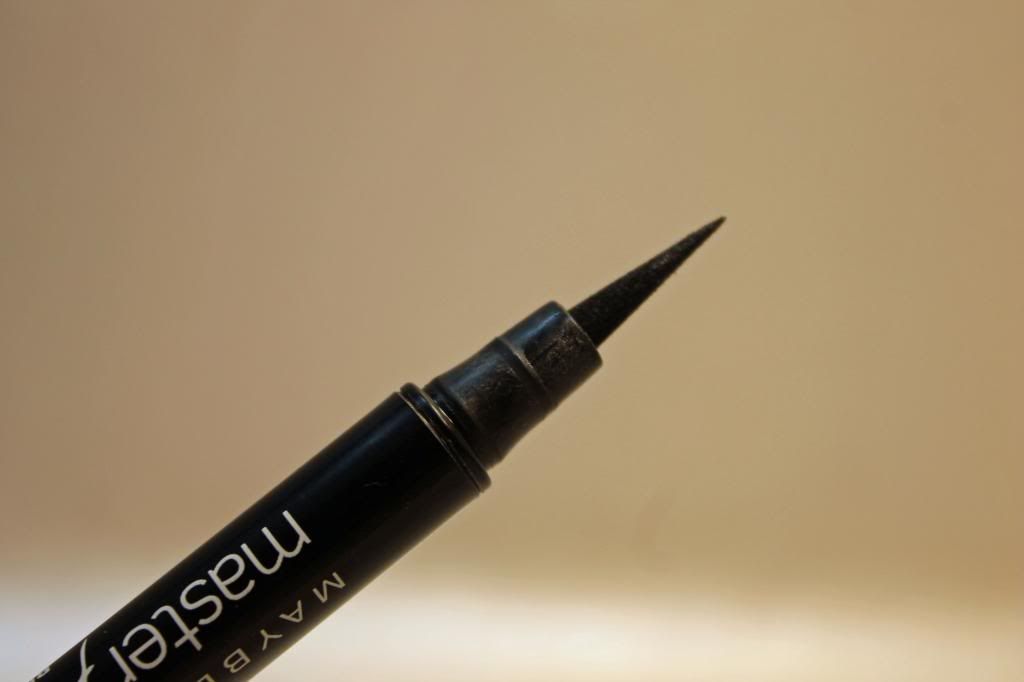 El khol es el opuesto al delineador anterior, son muy suaves y se corren -¿alguien les ha dicho que los opuestos se complementan? Son ideales para hacer un smokey eye rápido: aplicas el khol y lo difuminas para lograr el efecto deseado. También es maravilloso para delinear por dentro, aunque no esperes que dure para siempre, es más probable que termine en tu lagrimal. Sin embargo, yo prefiero tener que reaplicar a cada rato antes que delineador con gel, ya que ese irrita mucho mis ojos. Si me preguntas por una colección mínima de delineadores, sería un khol y un delineador en plumón.
Khol's are the totally opposite, they are very soft and smudge, they are just perfect for creating a quick smokey eyes: you apply khol, then smudge to create the desired effect. It's also great for the waterline, but don't expect it to last for ages, it might probably end up at your tear duct. Yet, I prefer to reapply than having irritated eyes due to gel eyeliner on my waterline –my eyes are sensitive to them. So, if you ask me my minimal eyeliner stash, it would be a khol and a pen eyeliner.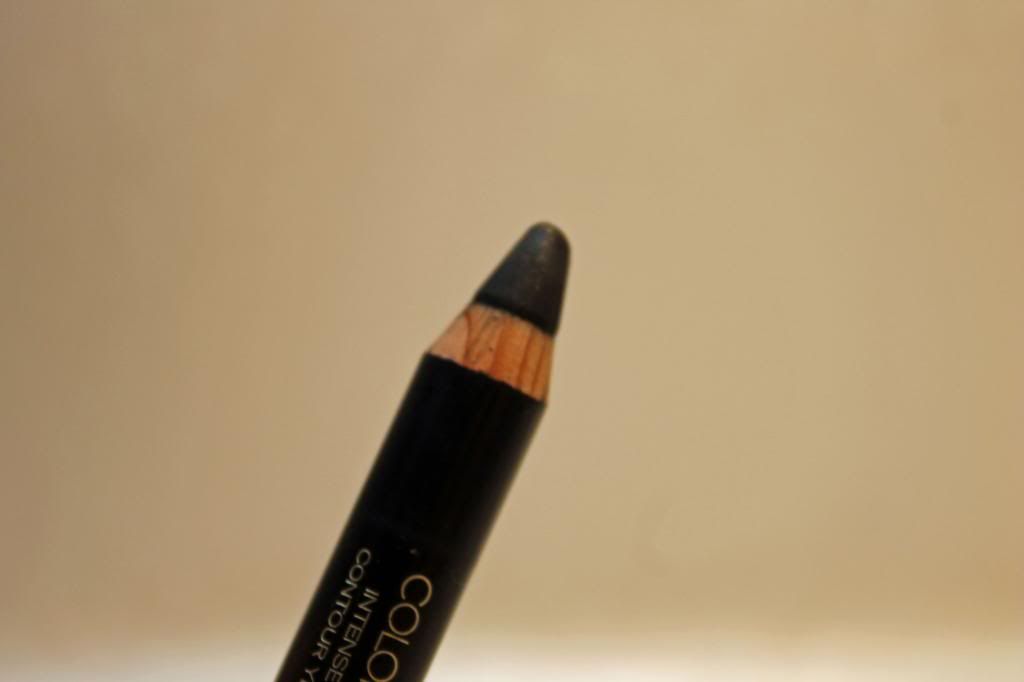 ¿Cuáles son tus básicos de maquillaje para los ojos?
Which are your eye makeup staples?