«Un vaso de vino con César Borgia» | "A glass of wine with Cesare Borgia"
1893, John Collier.
Los Borgia fueron una familia noble prominente del Renacimiento italiano, son originalmente de Valencia, España. El apellido original es Borja, pero italianizó a Borgia. Tuvieron importancia en temas políticos y elesiásticos durante los siglos XV y XVI, y dos integrantes de la familia fueron Papa: Calixto III (nacido Alfonso de Borja, 1455-1458) y Alejandro VI (nacido Rodrigo Lanzol Borgia, 1492-1503). Durante el papado de Alejandro VI la familia estuvo bajo la sospecha de varios crímenes tales como asesinato, adulterio, simonía, etc. Se les veía como una familia muy ambiciosa dispuesta a todo para lograr sus fines. Dos de los hijos del Papa Alejandro VI fueron muy conocidos (si, el Papa tenía hijos y todo mundo lo sabía): César, que fue hecho Cardenal por su padre pero siempre prefirió las armas al sacerdocio, por lo que terminó dejando el cardelinato por el ejército, y terminó casado con una princesa francesa. Algunos consideran que César Borgia fue la inspiración de Maquiavelo para el muy conocido libro "El Príncipe". La otra hija, Lucrecia fue usada por su padre para lograr alianzas políticas y militares a través de sus matrimonios con Giovanni Sforza, Alfonso de Aragón y finalmente Alfonso I d'Este, Duque de Ferrara.
The Borgias was a noble prominent family from the Renaissance in Italy, they were originally from Valencia in Spain. The original surname is Borja in Spanish, but it was translated to Italian as Borgia. They were especially prominent in political and ecclesiastic affairs during the 15th and 16th centuries, and two members of their family became Popes: Callixtus III (born Alfons de Borja, ruled from 1455 to 1458) and Alexander VI (born Rodrigo Lanzol Borgia, ruled from 1492-1503). During Pope Alexander VI's rule the family was suspected for many crimes like murder, adultery, simony, etc. They were conceived as a very ambitious family willing to do anything necessary to gain it. Two of Alexander VI's children are especially known (yes, the Pope had children and everyone knew about it): Cesare, he was made cardinal by his father but he always preferred the military and left the Church for the army, and he ended up marrying a French princess. Some people consider that Cesare Borgia was the main inspiration for the famous book "The Prince" by Niccolo Machiavelli. The other child, Lucrezia was used by his father to for political and military alliances though her marriages, first with Giovanni Sforza, then Alfonso de Aragon and finally Alfonso I d'Este, Duke of Ferrara.
Este es un pequeño breviario histórico para presentar de dónde viene una serie de televisión que he estado viendo últimamente y que me gusta mucho, para que lo entiendan mejor es la versión renacentista de House of Cards -con la diferencia de que tiene base histórica. Sólo he visto las temporadas 1 y 2, ya que son las disponibles en Netflix México, pero muero por ver la tercera. Sé que hay voces pidiendo una cuarta temporadas, pero no me queda claro que los eventos históricos den para tanto. En fin, ambos breviarios son para presentar otro look con trenzas, un maquillaje suave en los ojos y labios rojos:
This is a tiny historical background for the show that I've been recently watching and loving, and that I consider it's the Renaissance version of House of Cards -with the difference that this one has a historical background. I've only watched season #1 and #2, since those are the ones available here in Netflix Mexico and willing to watch season #3. I've heard there are voices asking for a 4th season, yet I'm not sure history is enough to get a new one. Anyway, all of this historical and television background is to show you another FOTD with braids, soft eye makeup and red lips, here it is: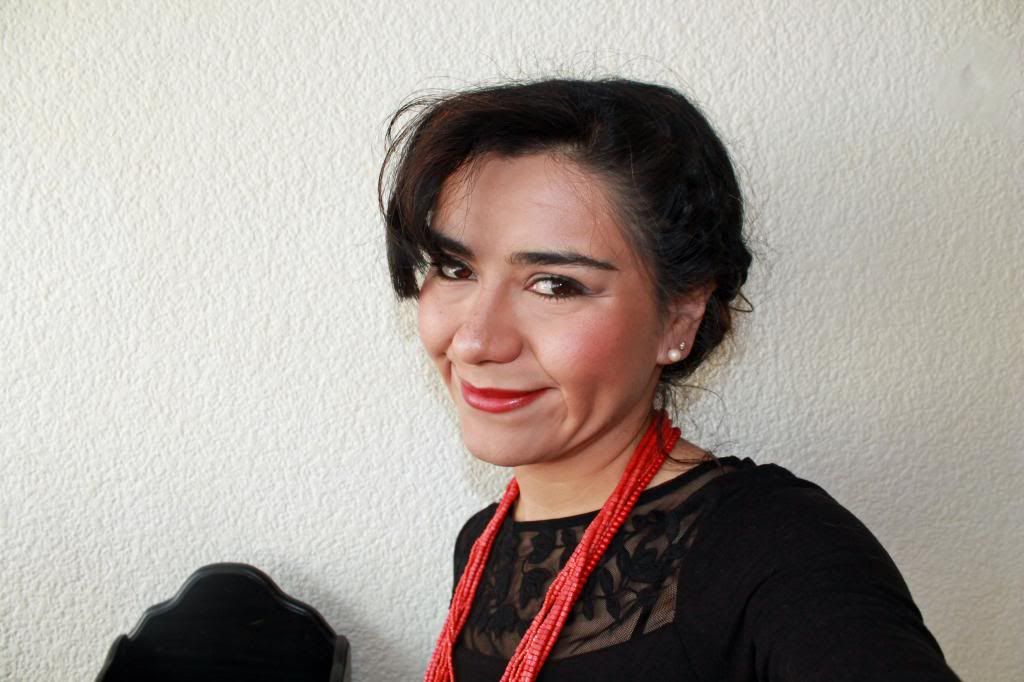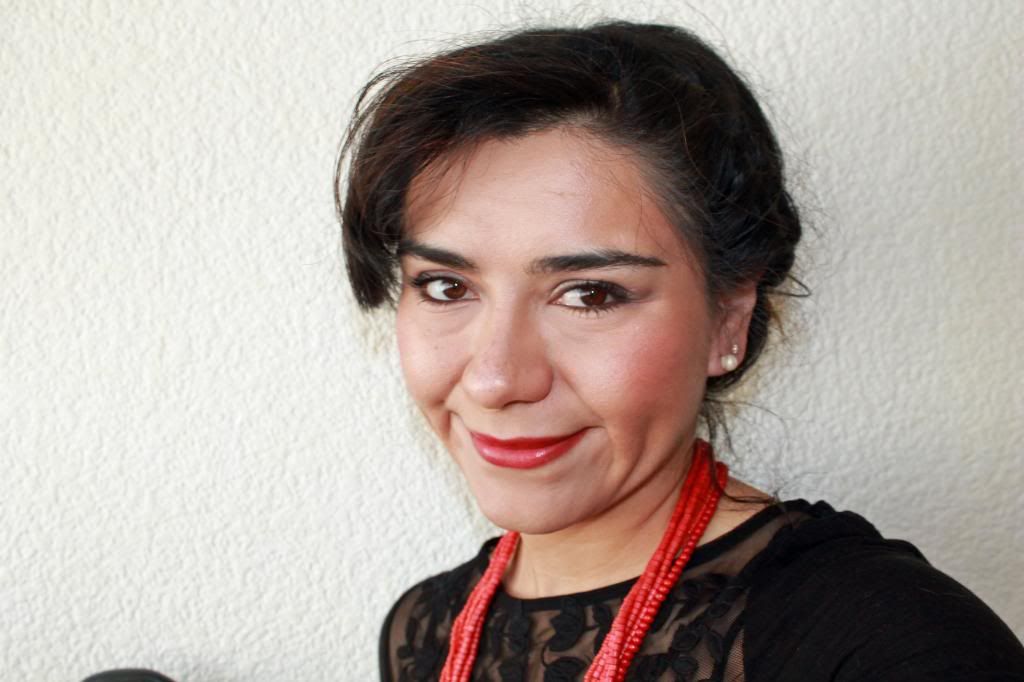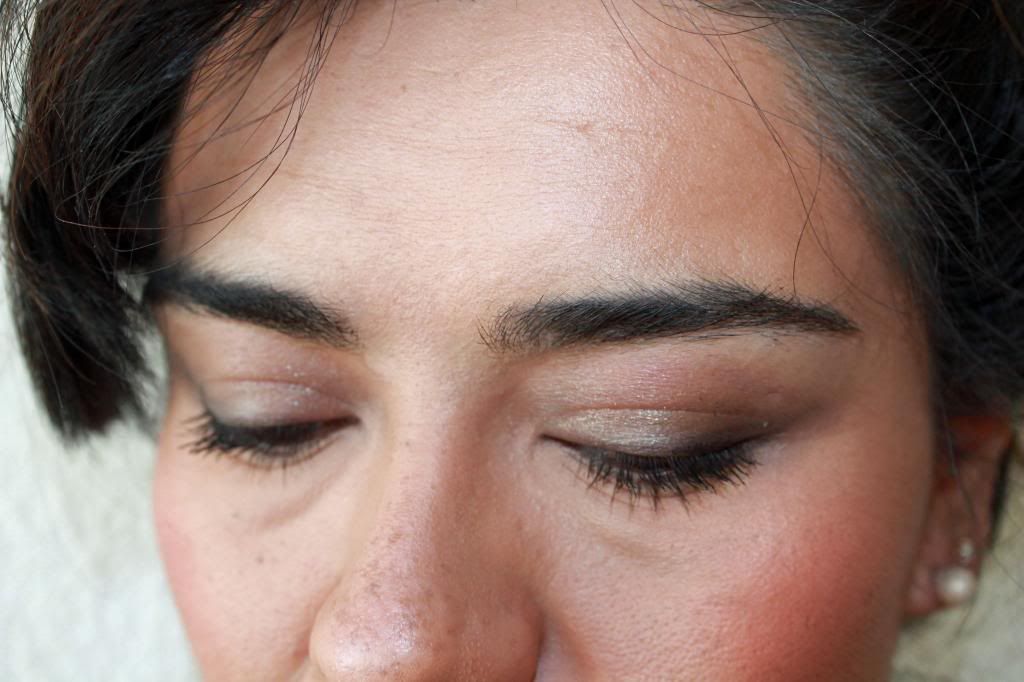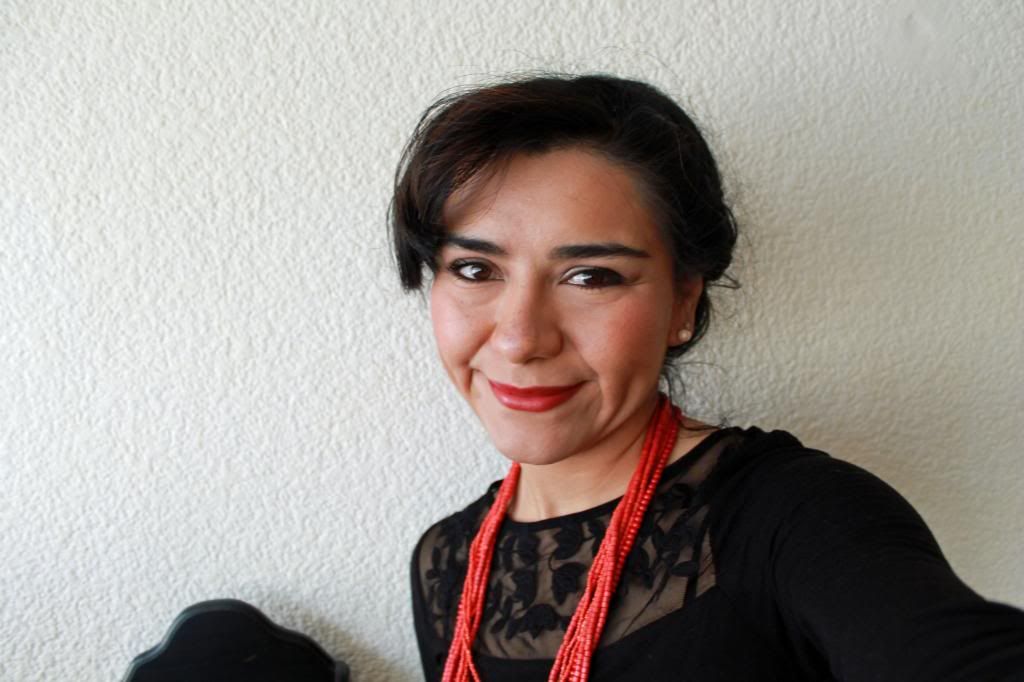 En los ojos hice exactamente la misma técnica inspirada en Victoria Beckham que les mostré ayer, pero esta vez usé la sombra en crema de Shiseido en el tono Sable y el delineador de Chanel Espresso. Para dar un toque de romanticismo usé rubor rojo (Nars Exhibit A) y en los labios el Rouge Dior 999 -
el mismo usado aquí
. El peinado lo saqué de la edición de Abril de Glamour México.
I did exactly the soft smokey eyes inspired by Victoria Beckham that I showed you yesterday, but this time I used Shiseido Cream eyeshadow in Sable and Chanel eyeliner Espresso. To add a more romantic touch I added some red blush (Nars Exhibit A) and for lips I chose Rouge Dior 999 –the same one used here. Hairstyle turned out to be very easy to do, as read in Glamour April 2014 –Mexican edition.
¿Ya adoptaste el mood renacentista para primavera?
Are you getting this Renaissance mood for Spring?