Una entrada muy rápida para compartir un look que hice algunos días con productos de la colección de otoño 2013 de Chanel. Le di mayor atención a los ojos, tratando de lograr el cate ye (con rabillo) –más o menos algo como lo que hice con la sombra
Bavaria de Nars
pero en lugar de sólo usar un tono, traté de darle algo de dimensión. Usé la sombra en crema Jade Shore (de la colección de verano 2013) como base, y para darle un efecto con brillitos. De la paleta Mystere, usé el tono más claro debajo de la ceja, el más oscuro alrededor del ojo definiendo el cat eyey los dos tonos intermedios para rellenar la sombra.
Really quick post sharing a FOTD I did some days ago with items mostly from Chanel Fall 2013 collection. I focused on eyes, trying to achieve a cat eye look –somehow similar to what I did with Nars Bavaria but instead of a graphic teal cat eye, I tried a sparkly gray-ish green eye. I used Jade Shore Stylo Eyeshadow as a base, and to give a sparkly effect. From Mystere quad, I used the lightest shade on browbone, the darkest to define the cat eye, and the two medium shades to fill in cat eye.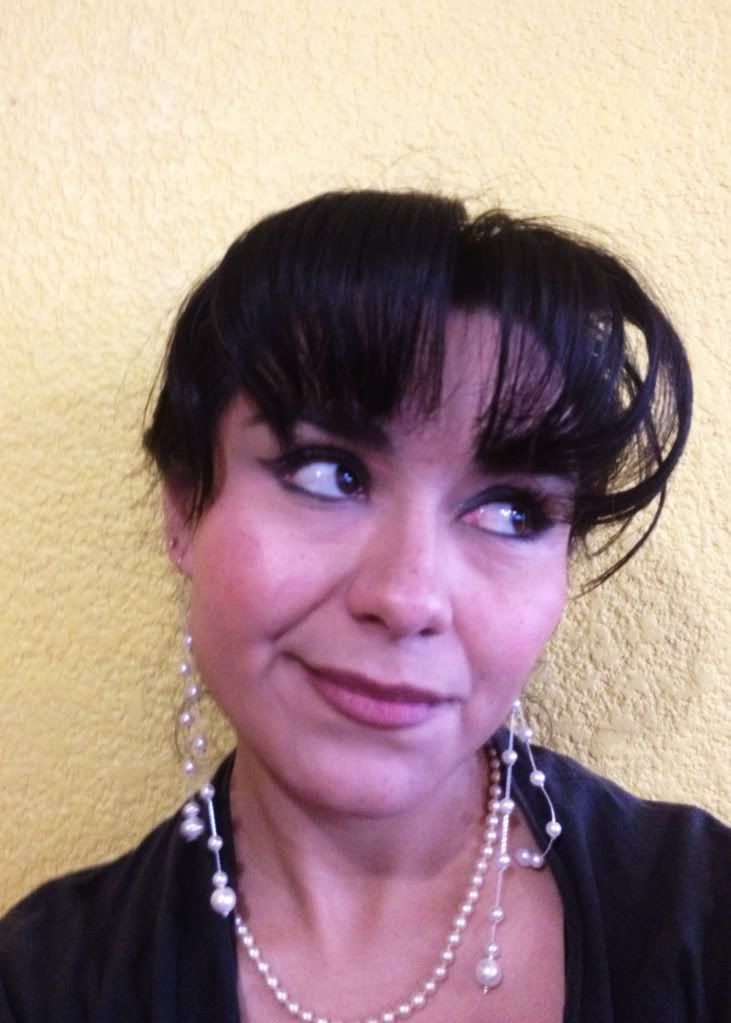 En las mejillas usé el blush en crema Pressage y en los labios el Rouge Coco Mystique –si, era un look totalmente otoño 2013. Aunque como seguro puedan notar, Mystique no se me ve como en la imagen promocional. El principal motivo es que mis labios son naturalmente oscuros y me niego a usar un primer o taparlos con corector.
As for cheeks I used Pressage cream blush and Mystique Rouge Coco on lips –this was definitely a totally Chanel fall 2013 look, lol. As you may realize, Mystique doesn't show up on my lips as it does on promo pics. The main reason is that my lips are naturally dark mauv-ish and I neglect using a primer or concealer to hide it.
Hasta el momento, ¿cuales son tus productos de otoño favoritos?
Which are your favorite fall makeup products so far?