Se me pasó compartirles los favoritos de enero, pero ahora justo a tiempo les comparto los de este mes. Una disculpa de antemano porque parece una colección de Chanel, pero en verdad estoy disfrutando mucho su colección de Primavera. Aquí están:
I missed the January ones, so just in time I'm sharing this month's favorites. I'm sorry if this seems like a Chanel collection post, but I must say I've been really enjoying their Spring collection. Here they are:
Chanel Vitalumiere Douceur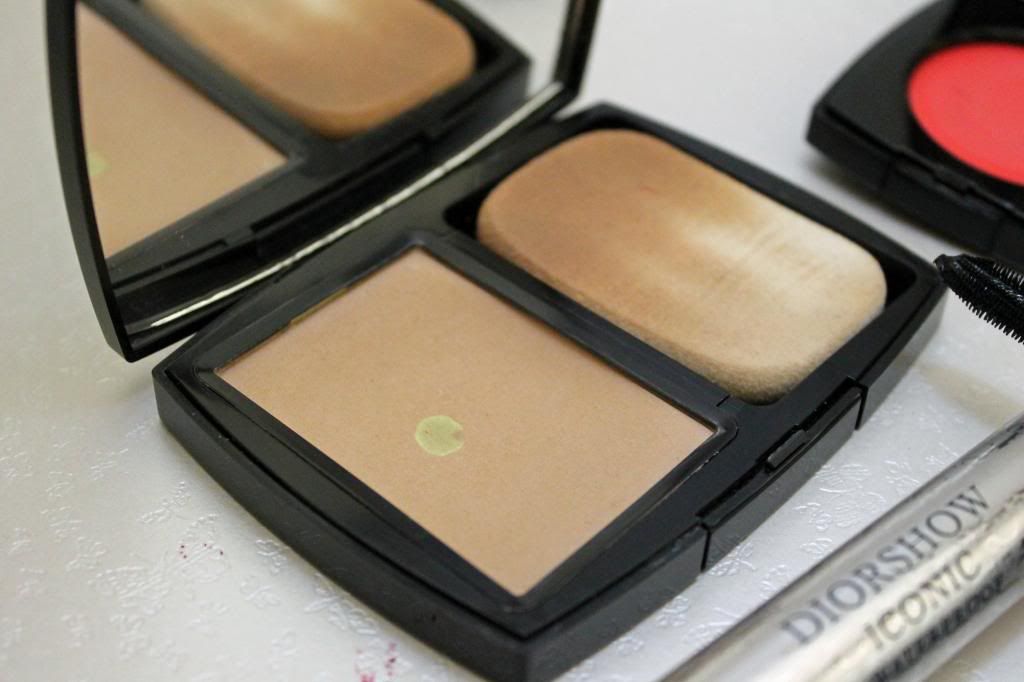 Se está volviendo my base HG, me gusta tanto como la Vitalumiere Aqua. Aun cuando la Vitalumiere Aqua tiene un acabado luminoso, la Vitalumiere Douceur más luminoso, que me parece funciona de maravilla en los meses fríos (y mejor que la Vitalumiere Aqua). Creo que ya se pueden dar cuenta de qué tanto me ha gustado si ya se le ve el fondo.
This is becoming my HG foundation, I'm liking it as much as I like Vitalumiere Aqua. Even when Vitalumiere Aqua has a quite dewy finish, Vitalumiere Douceur has a more dewy finish, that I find works wonderfully during colder months than Vitalumiere Aqua. I think you have already figured out how much I'm loving it, I already hit pan on it!
Chanel Chamade and Intonation
Originalmente sólo planeaba haccerme de Chamade, ya que me parecía que Intonation era muy claro para mi piel. Sin embargo, después de probarlo me di cuenta que puede ser muy luminoso, pero al igual que Chamade se puede difuminar para un acabado natural. Les mostraré algunos looks con este después.
I originally had only planned to get Chamade, since I thought Intonation would be too light for me. However, after trying it, it can be pretty bright but just like Chamade, sheered to a natural finish that I'm loving. I will show you some FOTDs with this one later.
Bobbi Brown Sequin Shimmerbrick
En lugar de seguir los consejos de mis queridas MUAers, seguí mi instinto y compré este. Me dijeron que eran tan frosty que se iba a ver muy artificial, pero descubrí que funciona como un tono brilloso para usar solo en el párpado y funciona de maravilla para los looks de diario. Para algo más elaborado, me gusta complementarla con la paleta Naked Basics de Urban Decay (tonos mate).
Instead following my beloved MUAers' advice, I followed my gut and got this one. I was told it was frosty town, and it definitely can be, but I find it works as a shimmery wash of color for eyelid, and wonderful for fast everyday looks. For a more elaborated look, I pair it with Urban Decay Naked Basics (matte shades).
Chanel Sonate Glossimer, Rouge Double Intensité Coral Crush and Rouge Allure Mélodieuse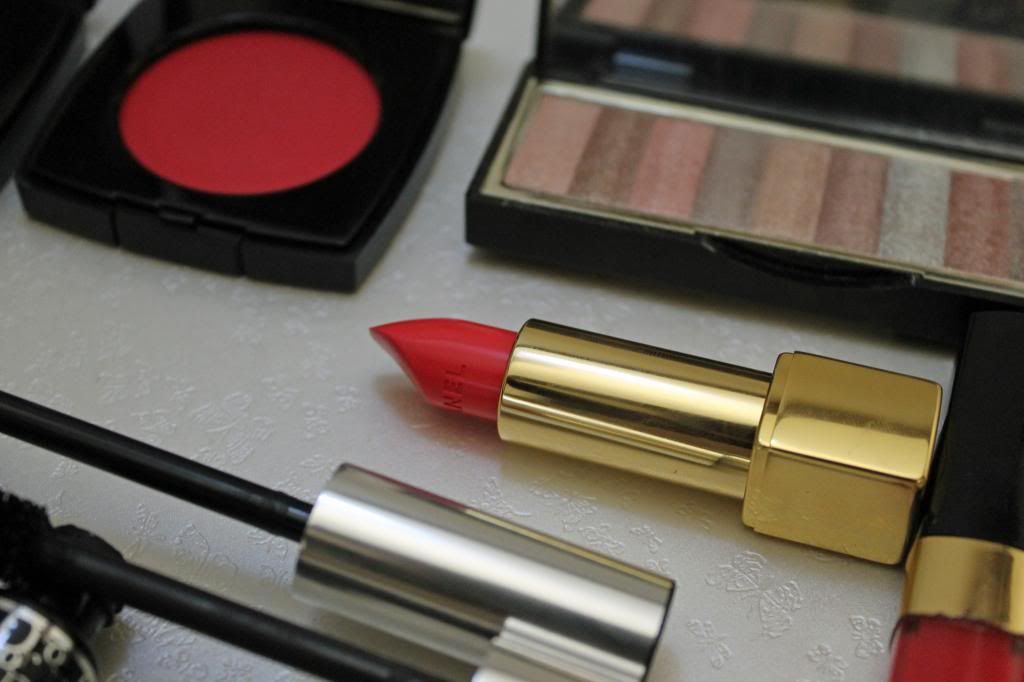 Creo que ya se dieron cuenta que estoy en una fase naranja hacia el coral, y estos tres se han vuelto mis mejores aliados. El principal motivo es que se mantienen en la tendencia, pero no tan intensos como el Lady Danger de Mac, y consecuentemente funcionan mejor para el uso diario –por favor recuerden que eso implica looks para la oficina.
You have already seen that I'm in an orange going towards coral stage this season, and these three have become my best allies. The main reason is that they are in the trend, but they are not as bold as Mac Lady Danger, and consequently more wearable for daily use –please remember for me, daily use means office wear.
Diorshow Iconic WP, Diorshow WP and Clinique Bottom Lash
Si uso tres mascaras a diario. El secreto es usar Iconic y encima Diorshow –así obtienes longitud y volumen- y de ahí la Bottom Lash en un tono café oscuro en las pestañas inferiores.
Yes, I use three mascaras on a daily basis. The secret is using Iconic and then layering Diorshow on top –so you get length and volume- and then Bottom Lash in a dark brown shade on lower lashes.
¿Cuáles fueron tus favoritos del mes?
Which were your favorites this month?