Últimamente he leído que el naranja es el nuevo negro, y parece que los labios en naranja se están volviendo una tendencia. Pese a que no soy una seguidora obsesiva de las tendencias –debo atender casa y trabajo, así que no queda mucho tiempo para seguir tendencias al pie de la letra-siempre me divierto probando algo nuevo. En esta ocasión son labios naranjas, y lo que me convenció de intentarlo fue el hermoso look que Lisa Eldridge hizo para Keira Knightley: clásico, hermoso –y con labios en rojo naranja.
I've been reading lately that orange is the new black, and seems like orange lips are becoming a trend. Even when I'm not an obsessive trend follower –having to keep up with home and work doesn't always allow to follow all the trends- I always amuse myself when trying something new. Today is orangey lips, and what convinced me of giving a try was seeing a recent work of Lisa Eldridge on Keira Knightley: classic, gorgeous –and with an orange red lip.
Aun cuando no tengo los productos exactos que Lisa usó en Keira, busqué tonos similares dentro de mi colección y lo probé. En los labios, Lisa usó el tono Incandescente de Chanel (línea Rouge Allure), que desde mi perspectiva puede equipararse al Lady Danger de Mac –que probablemente sea uno de los tonos más conocidos de la marca. El primer intento con este look me hizo percatarme de algo: si es fundamental que el maquillaje combine con la ropa. Como van a ver abajo, usar un labio rojo naranja con verde olivo y azul crea una competencia entre los colores, pero al usar exactamente el mismo look con ropa negra se ve balanceado –y parsimonioso.
Even when I don't have the exact products Lisa used on Keira, I just looked for similar shades in my stash and give a try. On lips, Lisa used Chanel Rouge Allure Incandescente, which for me seems in the same mood of Mac Lady Danger lipstick –probably one of the most well-known shades in the range. The first attempt made me realize something: makeup does have to match your outfit. As you will see below, using orange red lips with an olive green and teal top clashed a little bit, but when using the exact same look with a black top it looked balanced –and parsimonious.
Attempt 1: Lady Danger with olive green and teal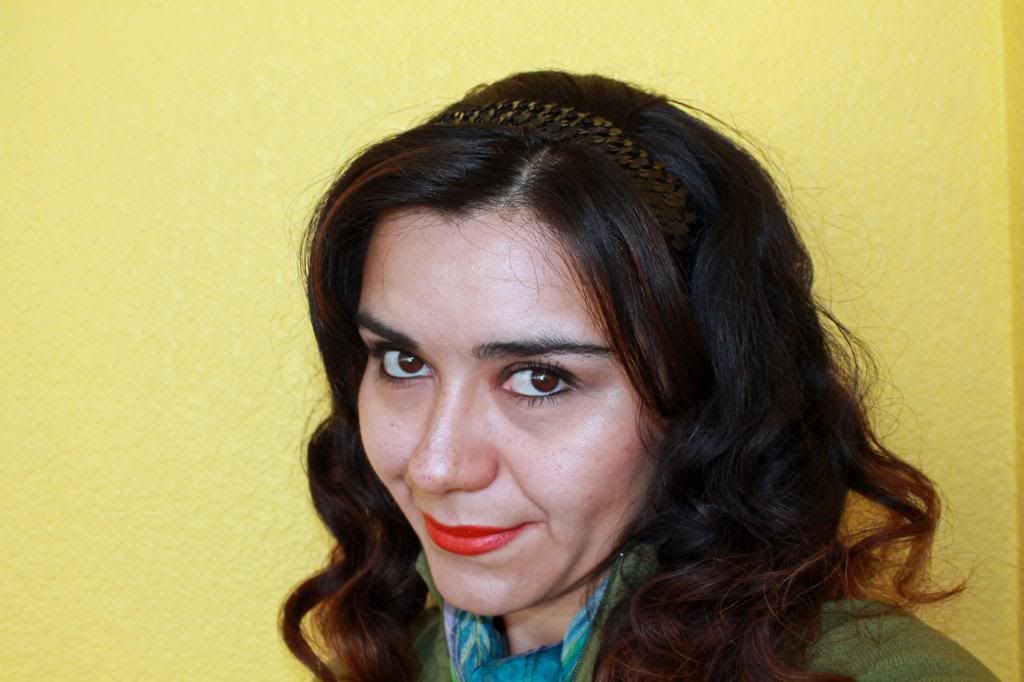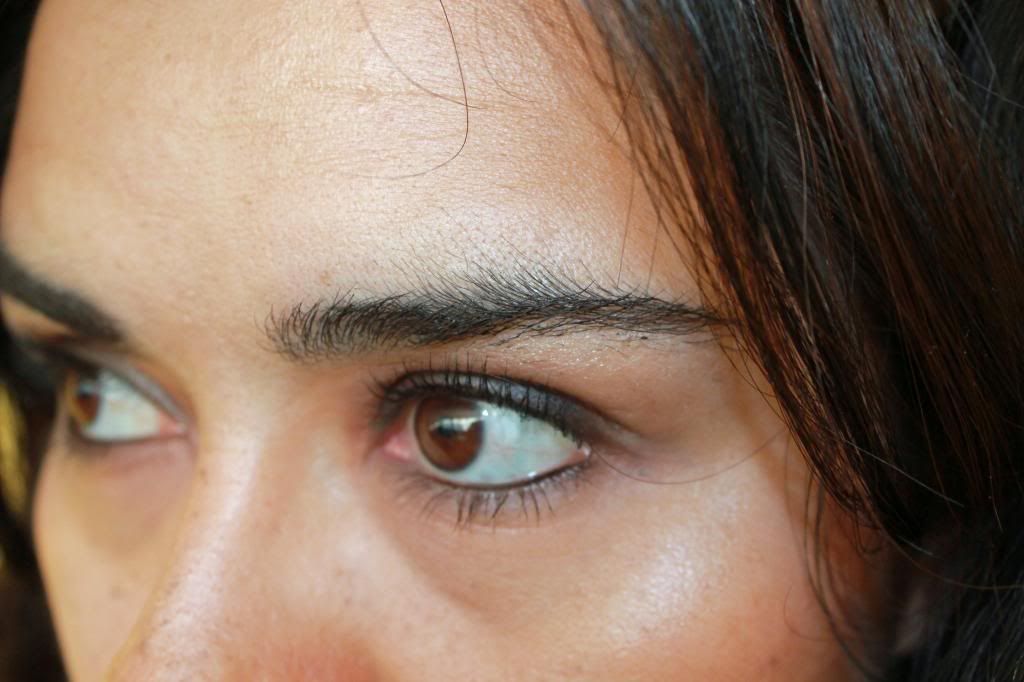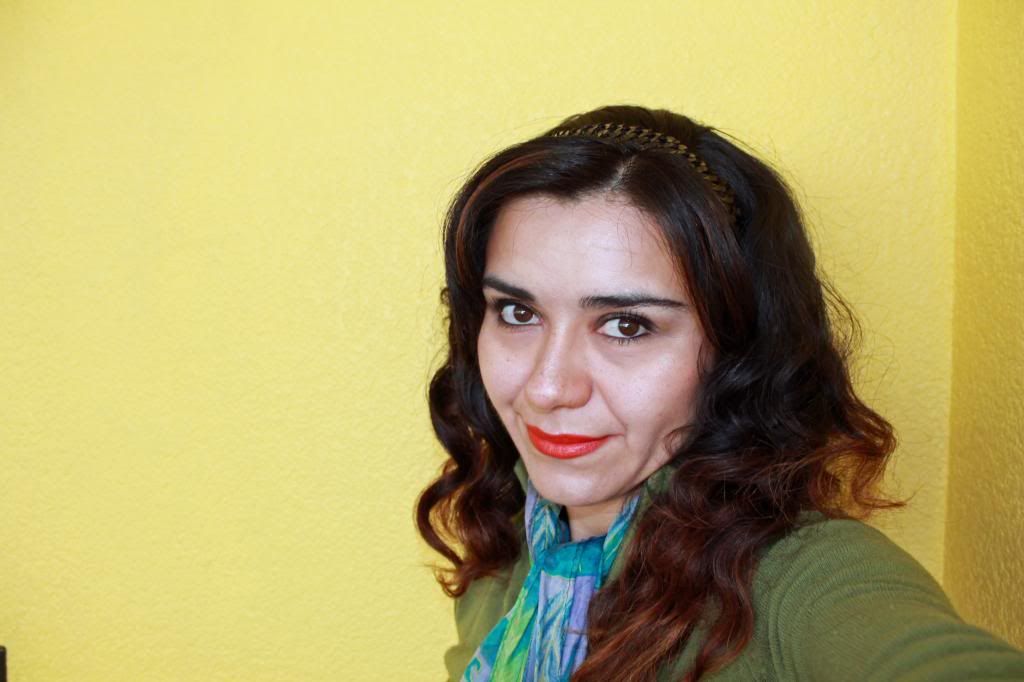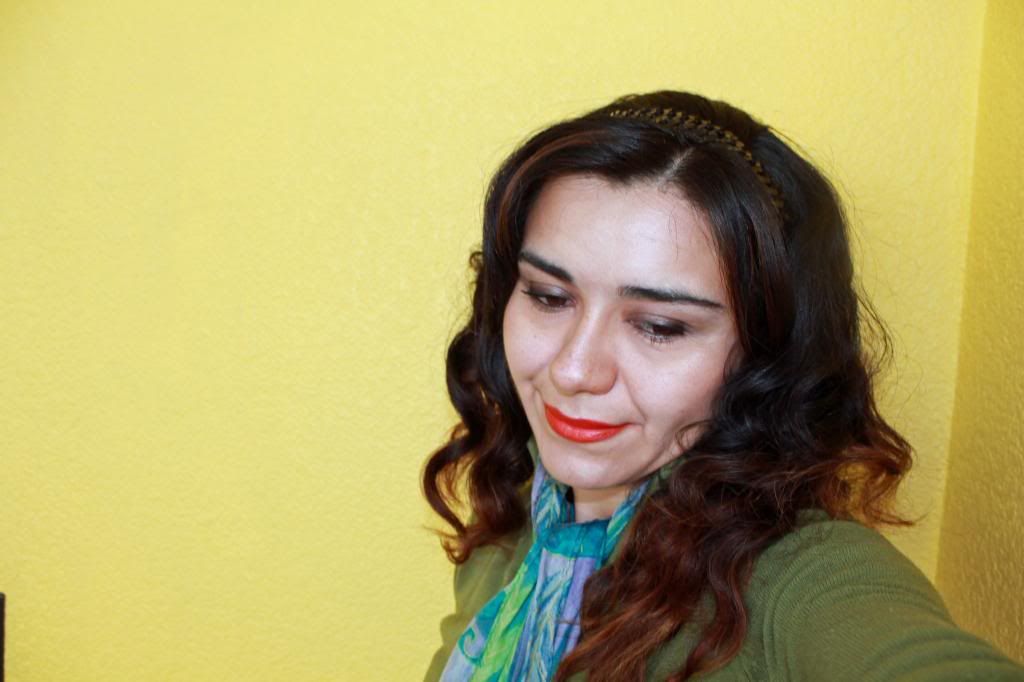 Attempt 2: Lady Danger with black
¿Cuál prefieres?
Which one do you prefer?
How to get the look
Excluyendo el hecho de que continuo con mi propósito de año nuevo de mejorar mis atuendos y que ello está evolucionando a una onda Gossip Girl Blair Waldorf, tengo que decirles que este look es muy sencillo y rápido de lograr –al menos en cuanto al maquillaje. Para lograrlo necesitas:
Delineador negro tipo khol o kajal –you usé el de L'Oreal.
Una sombra bronce –you usé Barlust de Urban Decay, pero prácticamente todas las marcas tienen un tono bronce.
Un rubor en tono duranzo –yo usé el Pressage de Chanel (edición limitada) pero hay otras alternativas como Peaches o Melba de Mac.
Iluminador líquido –yo usé el High Beam de Benefit, pero hay más opciones en el mercado.
Lápiz labial rojo naranja –yo usé Lady Danger de Mac, aunque otros tonos que se me ocurren son Incandescente de Chanel, Muse de Hourglass y Siren de Revlon.
De los productos que usas para el diario: máscara de pestañas, base, corrector de ojeras y polvos bronceadores (en caso de que uses).
Excluding the fact that I'm continuing with my new year's resolution of improving my outfits and it's evolving into a Gossip Girl Blair Waldorf vibe, I must tell you this particular look is quite easy and fast to do –at least in the makeup department. For achieving it, you will need:
Black khol or kajal –I used L'Oreal
Bronze eyeshadow –I used Urban Decay Barlust, but all brands have a bronzey eyeshadow available.
Peach blush –I used Chanel Pressage (LE) but there are other options like Mac Peaches or Melba.
Liquid highlighter –I used Benefit High Beam, but there are other options available in the market
Orange red lipstick – I used Mac Lady Danger, but you can also use Chanel Rouge Allure Incandescente, Hourglass Muse or Revlon Siren.
Your regular mascara, foundation, under eye concealer and contouring/bronzer (if you use one).
Pasos / Steps
Aplica tu corrector de ojeras –una técnica para esto aquí.
Delinea completamente tu ojo con el kajal negro (no importa que la línea sea uniforme)
Con un pincel denso en forma de domo, toma un poco de la sombra bronce y difumina el delineador hacia tu ceja (una buena alternativa para esto es el pincel para corrector de Ecotools)
Difumina el delineador inferior con un cotonete
Riza las pestañas y aplica mascara –algunas ideas sobre cómo hacer esto aquí.
Aplica tu base y sella con polvo
Aplica iluminador líquido en el puente de la nariz y la parte alta de los pómulos, difumínalo con tus dedos –también puedes usar una brocha, pero los dedos también funcionan.
Aplica un poco de rubor en los pómulos y bronceador para contornear –esto último sólo si sueles contornear.
Aplica el lápiz labial rojo naranja y listo!
Apply your under eye concealer –a technique for that here (in Spanish)
Line upper lash line and lower lash line with the kajal
With a dense domed brush, take some bronze eyeshadow en smudge the line from lashline to the brow (a good brush for this is Ecotools concealer brush).
Smudge the lower line with a q-tip
Curl lashes and apply mascara –some ideas on how to do this here.
Now apply foundation and set it with powder.
Apply liquid highlighter on the bridge of the nose and the upper apples of your cheeks, blend it with your finger –you can use a brush if you prefer, but fingers work well.
Apply blush on the apples of your cheeks and contour if you usually do that.
Apply your orange red lipstick and you're done!