Esta semana les voy a mostrar mis dos selecciones para labios para la temporada invierno, que me parecen bastante usables para todo el año (y que se alejan del típico rojo de la temporada navideña). Hoy toca el turno al Rouge G de Guerlain en el tono Provocative, que es un tono fuchsia rojo. Viene en el clásico empaque metalizado (y muy pesado) de esta gama, pero en esta ocasión es negro con algunos detalles en rosa neon.
This week I'll be showing you my current two picks for this Holiday season, which I find gorgeous and wearable all-year round (and a bit far away from the usual reds that Holiday seasons bring us). Today I'll be showing you Guerlain Rouge G in the shade Provocative that's a fuchsia red. It comes in the classical metallic pretty heavy case the Rouge G range comes in, but this time the case is black with some neon pink details.
Creo que no puedo decir algo sobre la fórmula de esta gama que no se haya dicho ya: es muy hidratante, incluso para los labios más secos y sólo necesitas una pasada para tener suficiente cobertura. Es bastante pigmentado, por lo que mis labios oscuros no cambian tanto el tono como sucede en otras fórmulas. En lo personal me parece que es un labial para considerarse ya que vale mucho la pena, aunque tal vez para algunas el precio sea muy alto o piensen que ya tienen un tono similar, por lo que aquí les dejo algunos swatches de comparación para ayudarse a decidir:
I really can't say something new about this lipstick's formula, that hasn't been written already: it's very moisturizing even for the driest lips and you just need one layer to get enough coverage. It has enough pigmentation that my pigmented lips don't change that much the shade when I apply it. I totally think this one is worth getting, yet, some might think the price tag is way too high for just a lipstick or that you already own a similar shade, and so here are some comparison swatches to help you decide.
Si ya tienes el Satin Lip Pencil de Nars en Luxembourg, el Rouge G en Girly o el Hibiscus de Mary Kay, probablemente ya no necesites este.
If you already own Nars Luxembourg Satin Lip Pencil, Guerlain Rouge G Girly or Mary Kay Hibiscus, you may want to pass.
Aquí hay un look usando este tono. Por enésima vez usé la técnica de los 45° (en verdad me gusta mucho y se la recomiendo a todo mundo) que incluyó como base la Illusion d'Ombre de Chanel en el tono Emerveille, los dos tonos de los extremos de la paleta the Starlet the Marc Jacobs y la Fusion Mono Cosmos de Dior –después de decir que no me gustaba, empecé a encontrarle el gusto. En las mejillas usé el Crazy Terracotta de la misma colección de Guerlain, aunque me parece que el blush Madame Rougit de la colección de otoño 2013 le va mucho mejor.
Here is FOTD using it. I paired with with a 45° technique eye (I really love this one and encourage everyone to try it) that included Chanel Emerveille Illusion d'Ombre as base, the two extreme shades in Marc Jacobs the Starlet palette and Dior Fusion Mono Cosmos –after stating I didn't like this much, we're starting to get along better. I also used Guerlain Crazy Terracotta for the cheeks, but I feel this lips goes way better with Guerlain Madame Rougit blush –from Fall 2013.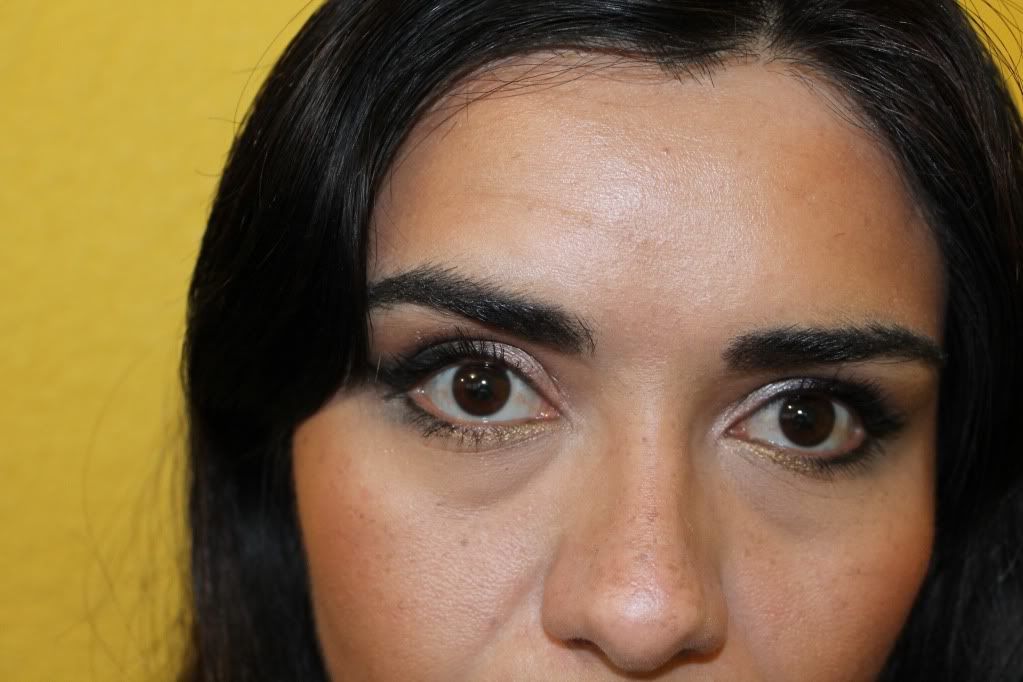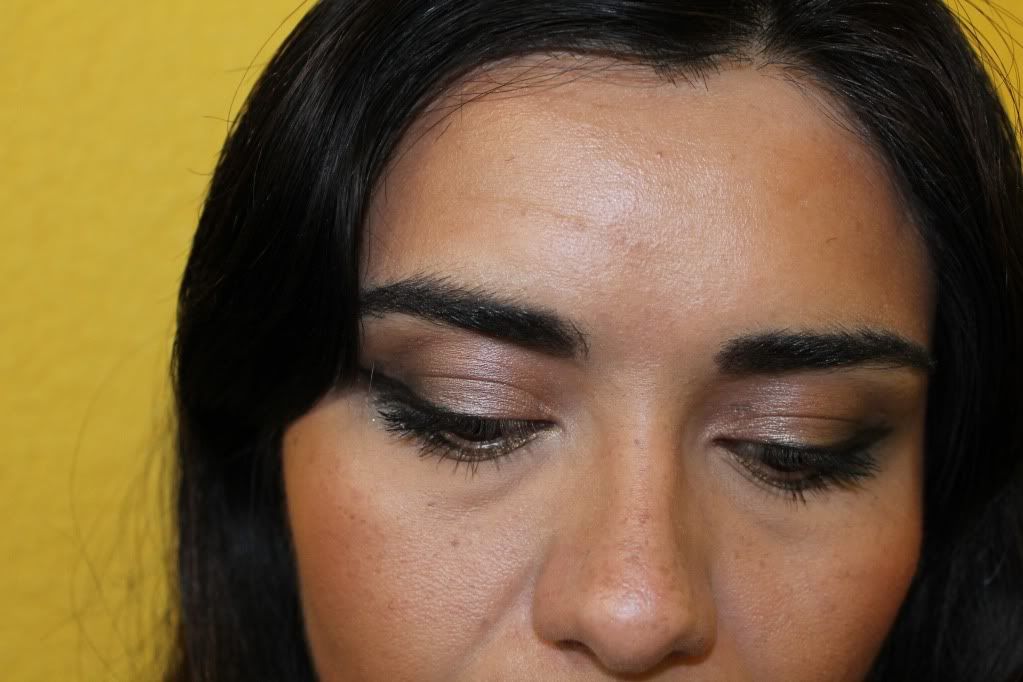 Conclusión: en verdad me gusta este, y podría convertirse en mi tono estrella de la temporada.
Bottom Line: I really love this, and it could become my must for the season.