Esta fue mi segunda compra de la gama Photoready Primer + Shadow de Revlon, y hasta el momento me parece es la combinación más interesante que he probado –también tengo Metropolitan y Reinassance. ¿Por qué me parece interesante? Es sencillo, nunca pensé que la combinación de aqua, salmón y café se viera tan bien y fuera usable para alguien que tiende a usar looks un tanto cuanto conservadores –como yo. También es muy pigmentada, incluso me tocó difuminar mucho para que no se viera tan intenso. En cuanto a pigmentación me recuerda al café de Metropolitan, pero aquí son los tres tonos principales.
This was my second purchase in the Revlon Photoready Primer + Shadow line, and it's the most interesting combo so far I've tried among the range. I also own Metropolitan –you can read about it here- and Reinassance –forthcoming review. Why do I think it's interesting? It's easy; I never thought the combo of teal, salmon and brown would look that good and be wearable for someone with a rather conservative makeup- style like me. It's also pretty pigmented and has a good color pay-off; I actually have to blend it to tone it down. It's like the brown in the Metropolitan palette, but with all three main shades.
Aquí hay algunos swatches: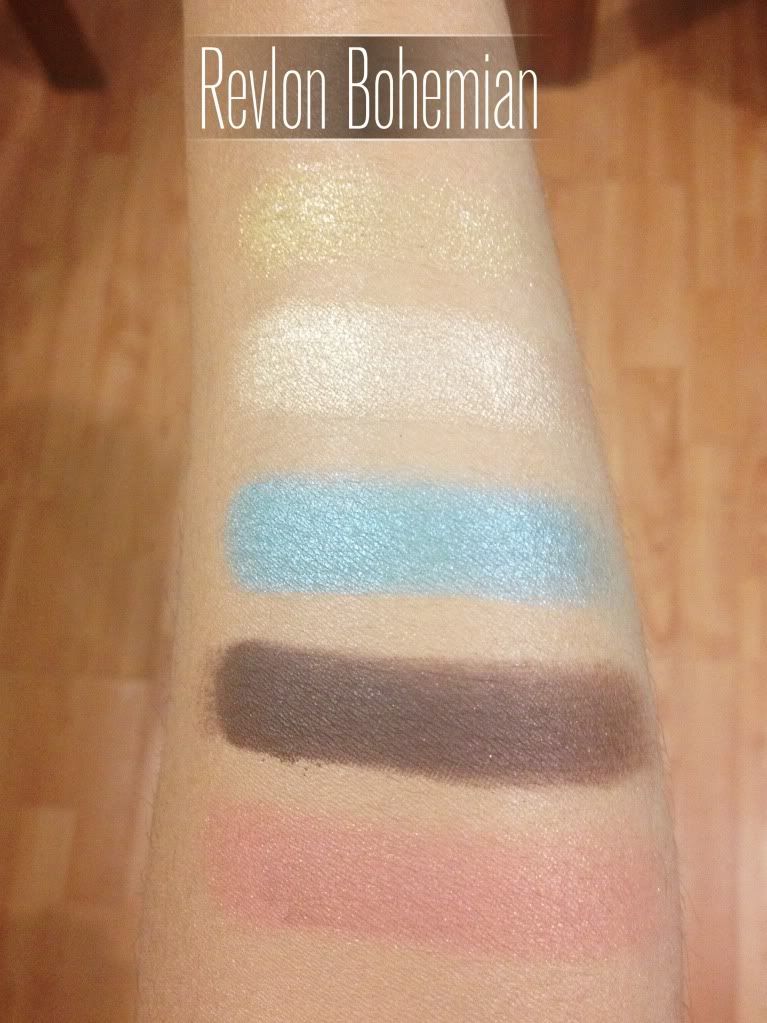 Hasta el mometno he usado dos formas diferentes de aplicar las sombras, la primera fue usando el diagram que viene en la paleta (el aqua en el párpado móvil, el café en la cuenca y el salmón entre la cuenca y la ceja). Esta foto se tomó hace un rato, cuando mi cabello aún era ondulado.
I've tried so far with two placement combinations, this first one is using the diagram that comes in the palette (teal on lid, brown as crease and salmon on brow bone). This was taken some time ago, since my hair was still wavy.
a
También lo probé con la técnica de los 45° -de nueva cuenta esa técnica, otras pruebas las puedes ver aquí y aquí- y resultó algo muy lindo.
I also decided to try the 45° technique –again, you can see other attempts here and here- and it came out something really nice.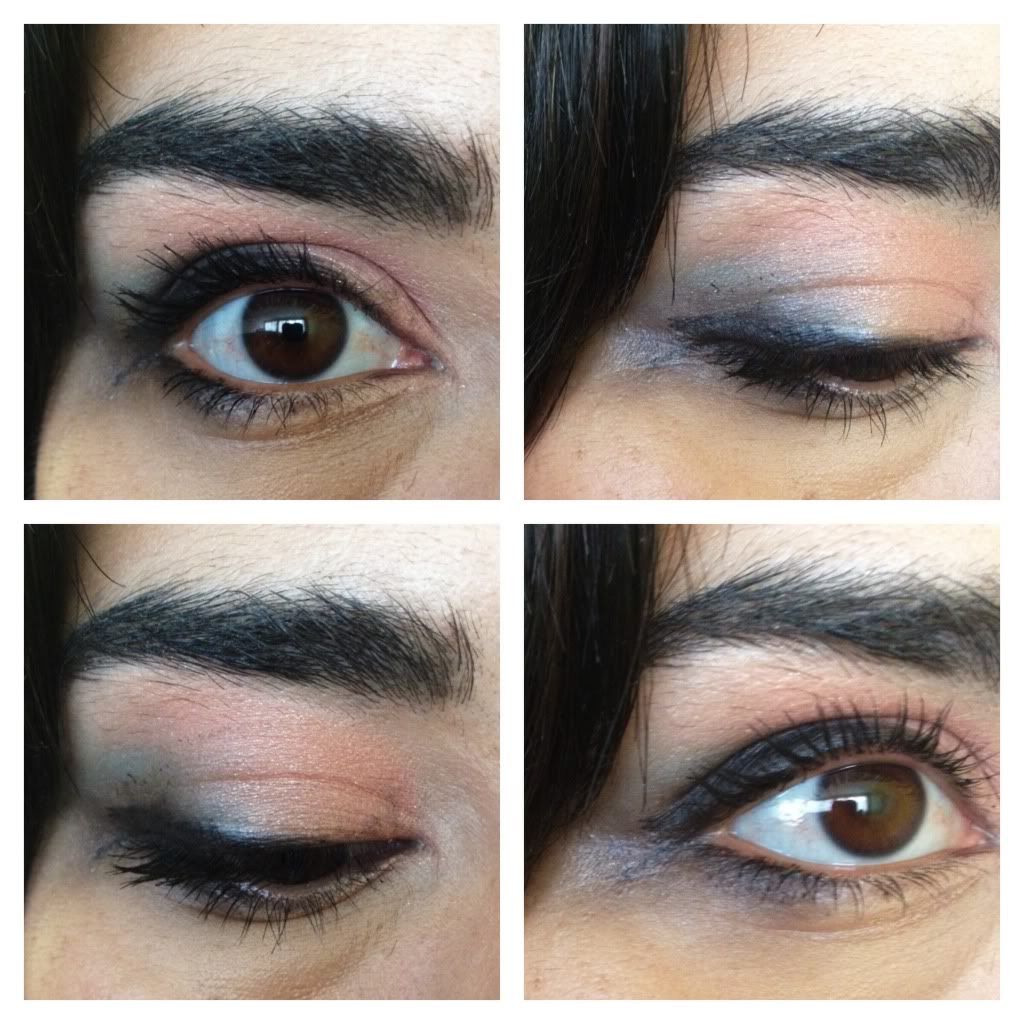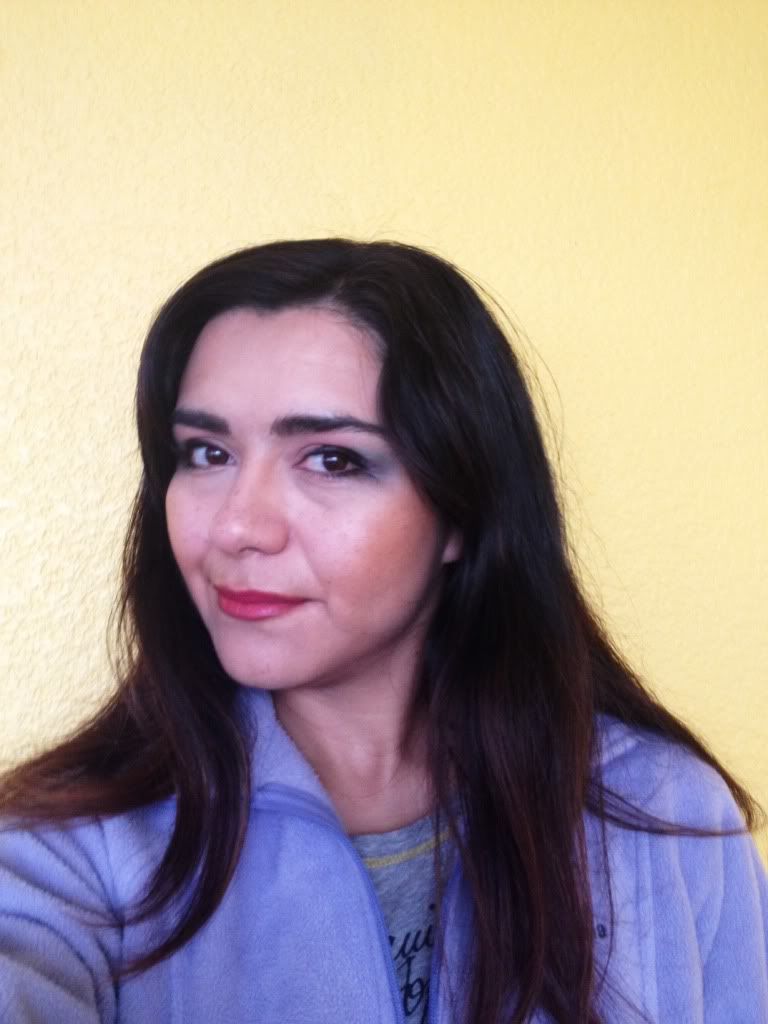 Me parece que es una gran paleta para esos días no tan formales (que serían los fines de semana para mi) y que además de ser una combinación interesante, tiene una gran textura y muy buen precio –especialmente si lo comparas con sombras de tiendas departamentales.
I think this is a great palette for not-so-formal days (that would be weekends for me) that has an interesting color combo, great texture and has a great price –especially if you compare with High End prices.