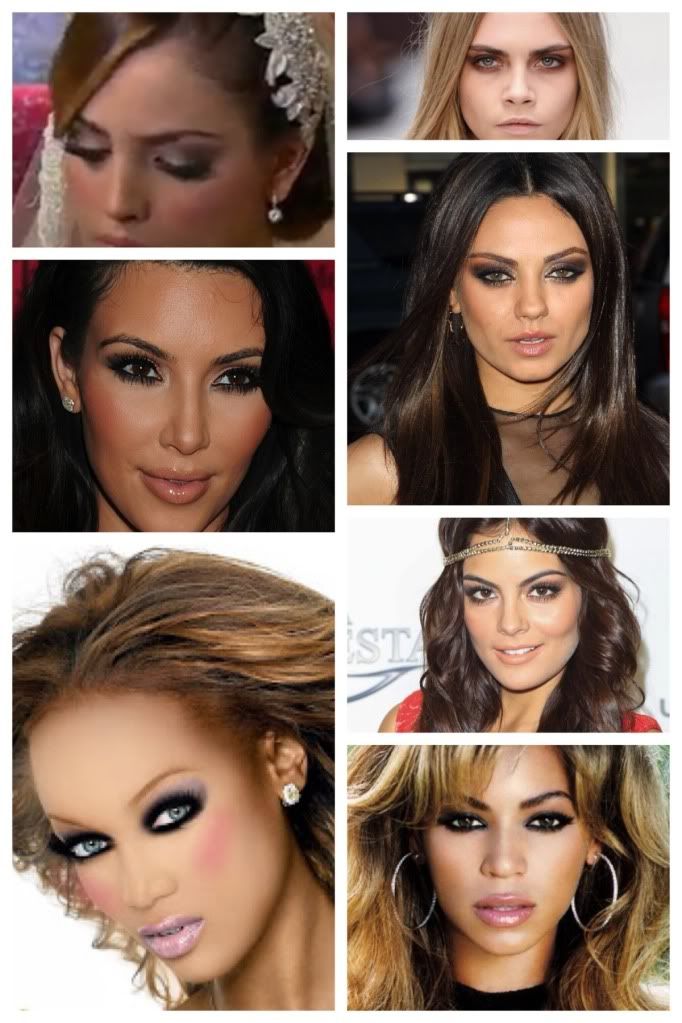 Aún cuando me encanta el look California Girl, debo decir que los smokey eyes también los adoro. Probablemente porque lo he visto tanto en la tele (es uno de los looks más comunes en la televisión mexicana, especialemnte las villanas) y también en las novias mexicanas (sobre todo en las bodas de noche). También es un look muy para otoño, y como ya casi llega... estaré alternando looks naturales con los de smokey eyes, y mostrando algunos productos para ambos. Así que, mantenganse al tanto.
As much as I love the California Girl look, I must admit I also love smokey Eyes. Maybe it's because it's the common signature look in Mexican TV as well as Mexican Brides -there are many weddings at night here, that's why it's so common. It's also a very fall-ish look in my opinion, and since fall is just around the corner... I'm starting to alternate posts on Smokey Eyes looks and Natural looks, but also showing some common products for both. So, stay tuned.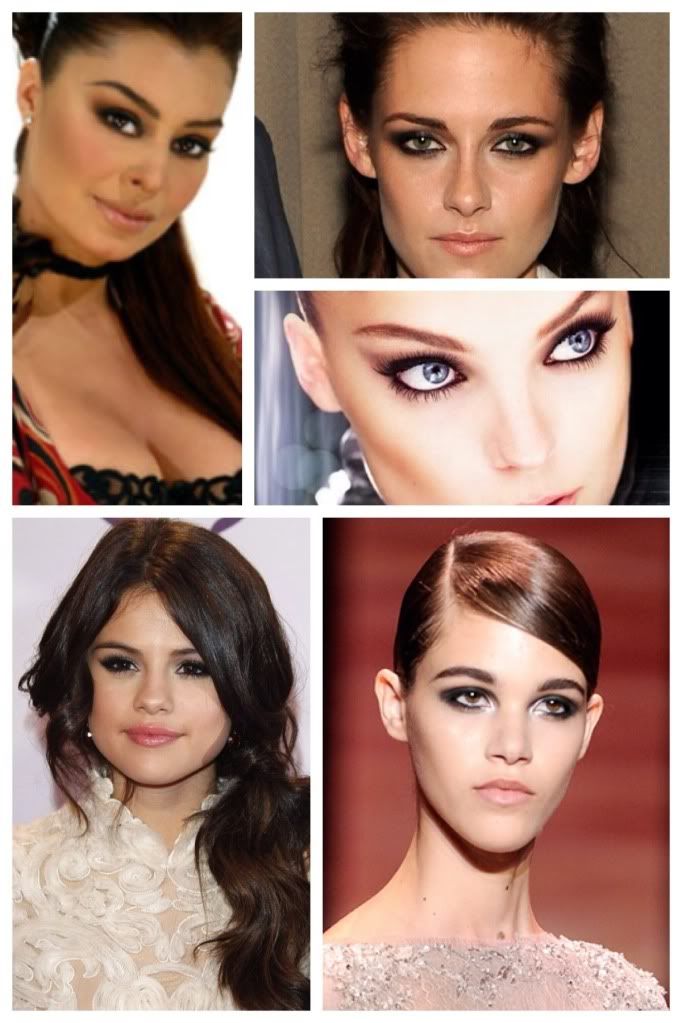 Aquí hay algunos looks de smokey eyes que me gustan, y también ideas tomadas de la televisión mexicana.
I'm showing you here some smokey eyes look that I like, and also some ideas taken from Mexican TV.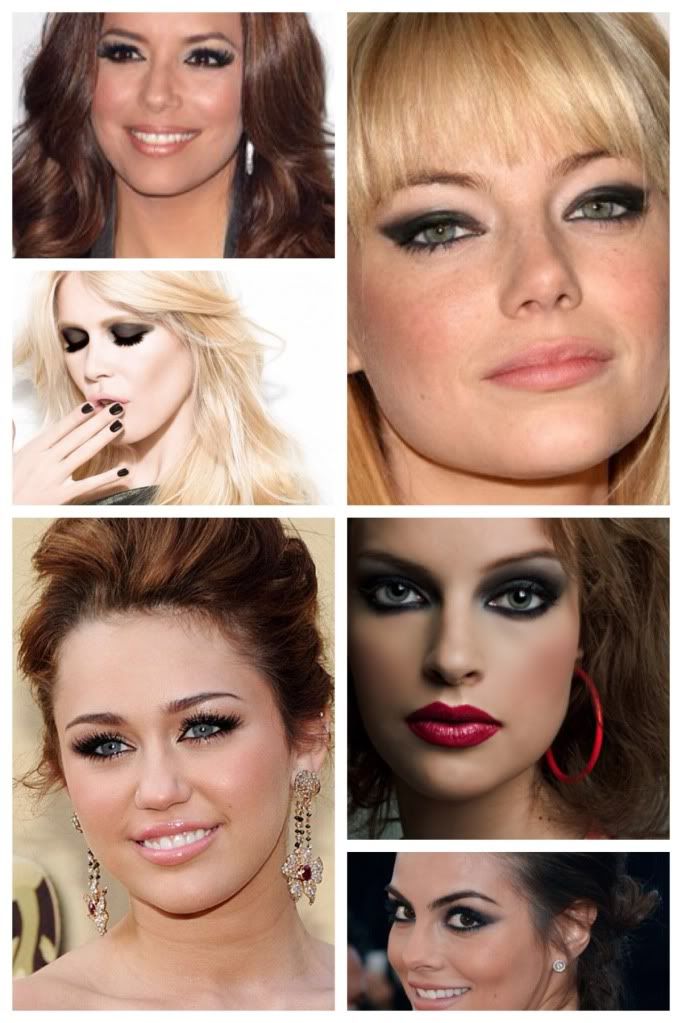 La lógica del smokey eye es sencilla en realidad: de oscuro cerca de las pestañas a claro hacia la ceja, degradado. El más común es con negro y se puede hacer un delineador negro cremoso y un cotonete, o usando varios coloresk, las opciones son ilimiatadas.
The logic behind a smokey eye is very simple: darker near the lashline while lighter near the brow. The most common is using black, and can be made with just black khol and a q-tip or using tons of shades, options are unlimited.