Uno más, espero que no se estén aburriendo de los taupes. Ahora les muestro sólo dos sombras individuales y dos paletas (me aseguré que no fueran edición limitada).


Another post, I really hope you're not getting bored of taupes. Today I'm showing two single eyeshadows and 2 taupe palettes (I made sure those 2 were not LE).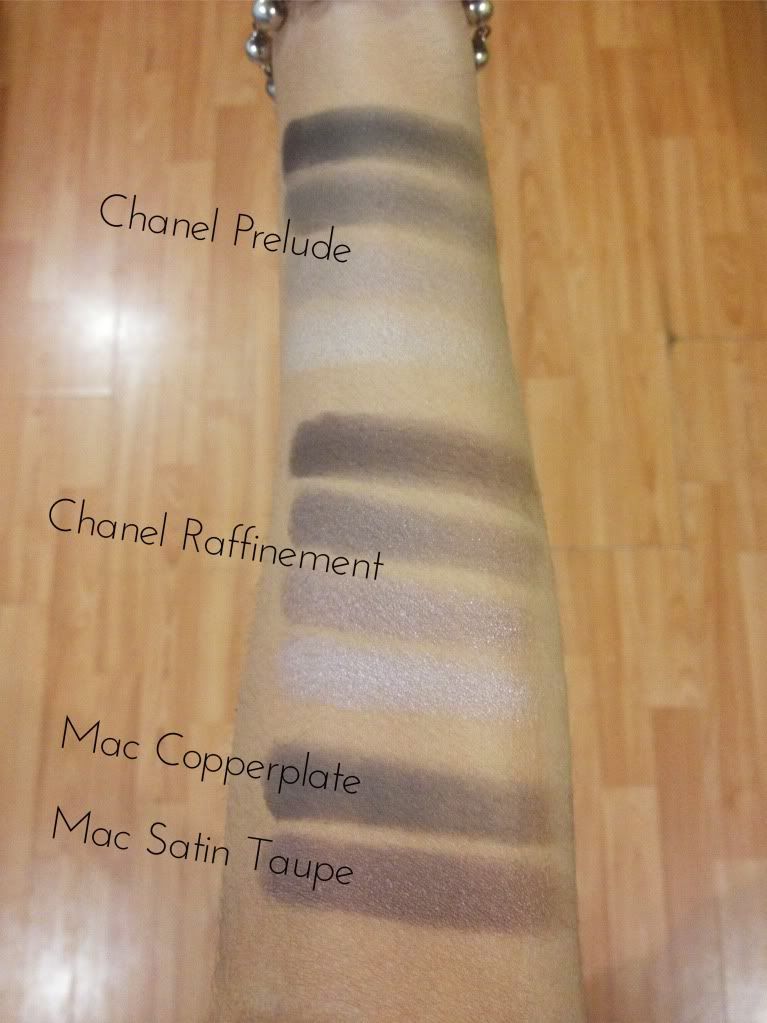 Mac Satin Taupe: Un tono muy famoso, que me parece lo amas o lo odias, pero no te puede ser indiferente // A very famous one, you either love it or hate it.
Mac Copperplate: Este tono a veces tambien lo uso para contornear // This shade is also used for contouring ;)
Chanel Raffinement: De la colección de primavera, el mejor elemento de la coleccion en mi opinión. // 2013 from Spring 2013 collection, actually the best item in that collection.
Chanel Prelude: De la colección otoño 2011, una gran selección de taupes // from fall 2011 collection, a great selection of taupes.
Muestro comparaciones con las sombras de Catrice mañana.
I'll show comparison swatches with Catrice singles tomorrow.
Entradas previas de taupes //
Previous taupe posts