Creo que este es un buen look que te permite usar algo de color sin parecer pavo real y que es muy apropiado para oficinas. Funciona también en esos ambientes en los que las mujeres aparentan usar poco maquillaje y te permite verte arreglada. Si no fuera suficiente, también le va bien a las que usan lentes ya que evita que los ojos se escondan a través de las micas. Incluye un rosado muy brilloso y azul gema.
I think this is a good FOTD that allows you to wear some color without looking like a peacock and that's very office-friendly.

It works also in those environments where women don't seem to use much makeup and helps you look polished.

And if that wasn't enough, it works well for those who wear glasses, since avoids your eyes from hiding behind the glasses.

It includes light super sparkly pink and jewel blue.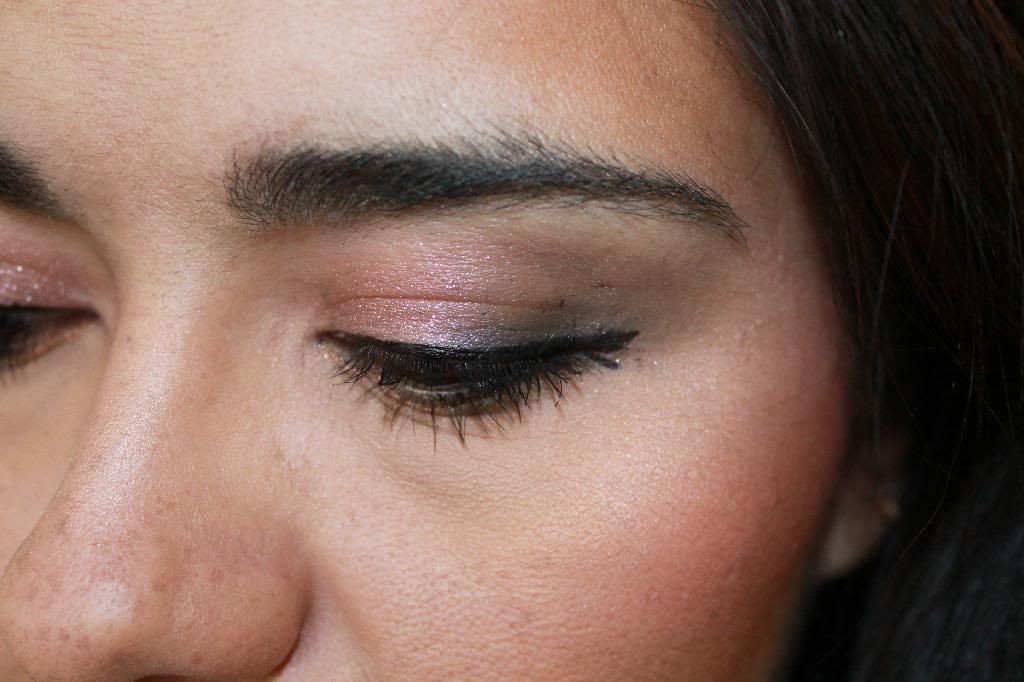 Products
Chanel Stylo eyeshadows Pink Lagoon (inner ½ eye, 45°)
Laura Mercier caviar stick Sapphire (outer ½ eye, 45°)
Kat von D triple treat eyeliners
Mac RiRi Hearts superslick eyeliner Cockiness
Diorshow WP & Clinique bottom lash mascaras
Chanel Vitalumiere Douceur B30
Chanel Correcteur Perfection
Chanel Terre Epicée
Laura Mercier Rose Bloom
Mac Lightscapade
Laura Mercier Dutches Rose lipstick
Dior Addict Gloss 013 Etoile –swatches here.