He tenido una especial predilección por la civilizacion griega antigua desde que soy niña. Siempre soñaba con tener un pegaso y visitar el Olimpo. He leído algo de mitologría griega desde que era muy jóven, desde información muy concreta en enciclopedias hasta Homero y Hesiodo. La definición más hermosa del amor que he leído en mi vida es la que da Aristófanes en el Banquete de Platón. Incluso escribí un ensayo durante la universidad en donde me refería a cómo la comedia griega se podía ver como una forma de educación política -usé prácticamente sólo fuentes clásicas, así que por favor no me mencionen a Hegel y su visión de la tragedia, yo sólo cité a Aristóteles. Con estos breves antecedentes, debo decirles que las películas situadas en la Grecia Antigua son un gran éxito o un total fracaso para mi, pero rara vez algo en medio. Sin embargo, aquí está la excepción que confirma la regla: 300, the rising of an Empire (hecha a partir de la nóvela gráfica de Frank Miller "Xerjes"). Esta entrada es sobre un look y no una reseña de película, sin embargo quiero hacer notar unos puntos:
I've been a huge Ancient Greek Civilization enthusiast since I was a child. I always dreamt about having a Pegasus and visiting the Olympus. I've read quite a lot of Greek mythology since I was very young, from very short info in encyclopedias to Homer and Hesiod. The most beautiful definition of love I've ever read is the one Aristophanes gives in Plato's the Banquet. I even wrote an essay when I was in College on how Greek Comedy could be seen as way to educate citizens on politics –I mostly used classical sources, so please don't tell me about Hegel and his view on tragedy, I only quoted Aristotle. With this little background, I must tell you watching a film set in Ancient Greece can either be huge success or huge fail for me, but rarely something in the middle. However, here's the exception that creates the rule: 300, the rising of an Empire (based on Frank Miller's graphic novel "Xerjes"). This post is about a FOTD and not a film review, but I will highlight a couple of things:
Me costó trabajo creerle a Temístocles sus ideales de libertad y la unidad de las polis griegas. Le faltó pasión.
I found it hard to believe on Themistocles beliefs on freedom, and Greek polis unity. He lacked passion.
Cada vez que escucho el grito espartano me sacudo y siento que la victoria está por llegar.
Every time I listen to the Spartan shouts I shake, and feel victory is coming.
Las mujeres no eran consideradas ciudadanos, mucho menos tenían derechos, en la Grecia Antigua, así que dudo de la veracidad de que la Reina Gorgo (la viuda de Leónidas) haya lidereado el ejército espartano. No obstante, me encantó su papel de un mujer empoderada en esta película, y la suya me pareció de las mejores actuaciones del film.
Women were no considered citizens with rights in Ancient Greece, so I doubt the accuracy of Queen Gorgo (Leonidas widow) leading the Spartan army. However, I loved her role as an empowered woman, and hers was among the best performances in the film.
El personaje de Eva Green, Artimisia, históricamente si existió. Ella era reina de Halicarnaso y si era comandante naval. Me gustó su actuación y adoré completamente su cat eye negro alargado. De hecho es la inspiración detrás de este look.
Eva Greens character, Artemisia did historically exist, she was the Queen of Halicarnassus and she was a navy commander. I loved her performance and I totally loved her elongated winged black eyeshadow placement. That's the inspiration behind this FOTD.
Pero, ¿que rayos tiene que hacer Barbie aquí? Cuando vean las fotos de abajo podrán ver que estoy probando algunos productos de la coleccion Final Cut de Nars, y prácticamente son rosas Barbie. El maquillaje feroz de Artemisia con unos labios rosa Barbie... ¿no les parece increíblemente contrastante e interesante? Para mi sí, y me encantó el look.
So, what does Barbie has to do with this? When you see the pictures below you'll realize I'm testing some of the Nars Final Cut stuff I ended up getting, and it's mostly Barbie pink. Artemisia's fierce eyes with Barbie pink lips… don't you find it amazingly contrasting and interesting? I did, and I loved the look.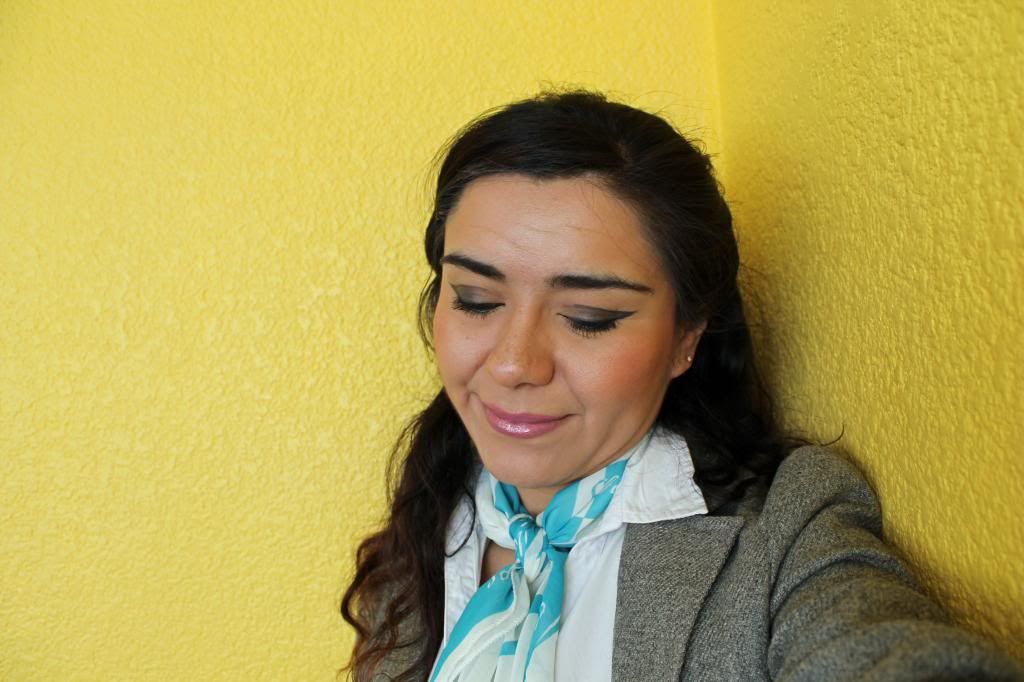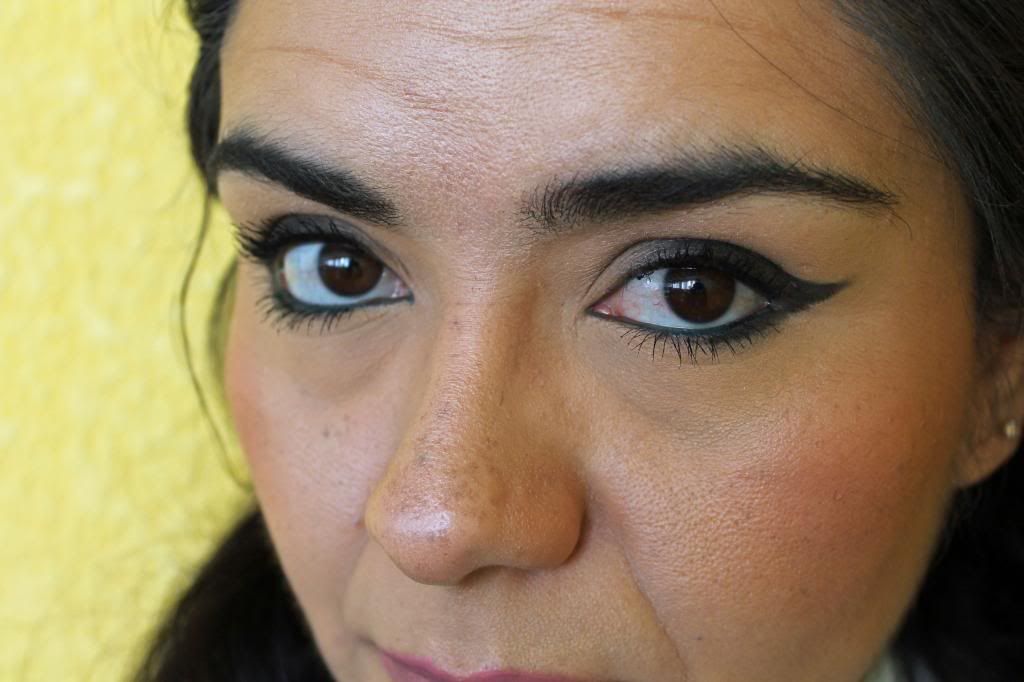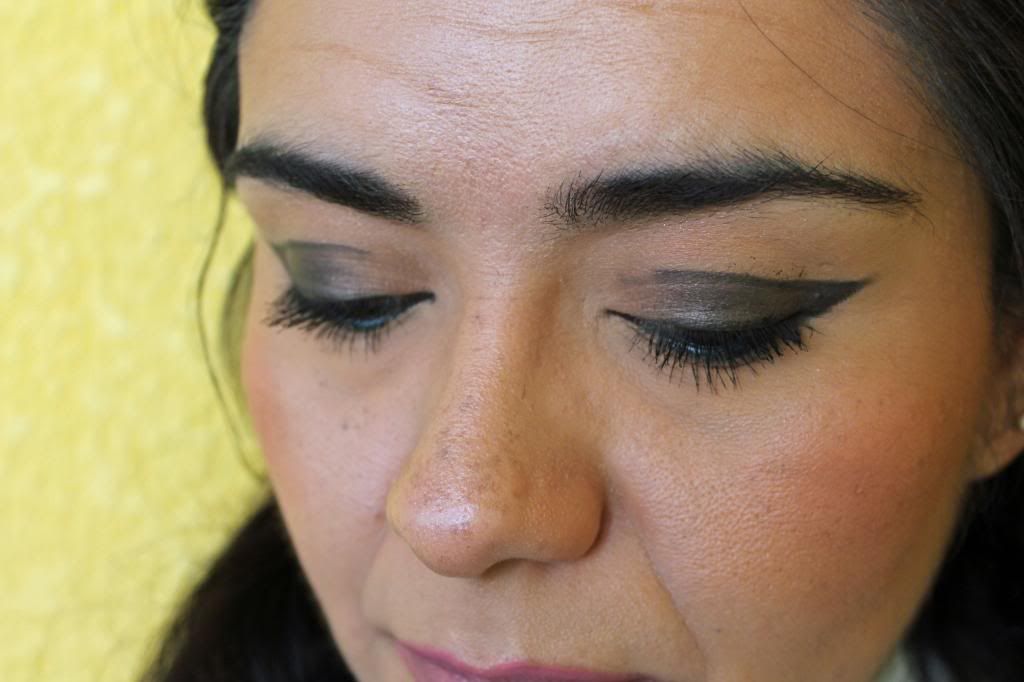 Productos / Products
Chanel Vitalumiere Aqua Compact B20
Chanel Vitalumiere Douceur B30
Nars creamy concealer Ginger
Laura Mercier secret brightening poder
Dior glow e/s trio
Bobbi Brown Graphite Ink gel eyeliner to define the wing
My usual mascara combo -Diorshow iconic, Diorshow & Clinique Bottom Lash
Estee Lauder Teal khol (from Spring collex like 2 years ago)
Laura Mercier Tinted Moisturizer compact tan to contour?
Nars Adelaide illuminator
Nars New Attitude blush
Nars Villa Lante Satin Lip Pencil with Chanel glossimer 152 on top