Este es el primer intento de look con el Blush Highlighter Rose Ballerine de Lancome, de su colección para Primavera 2014 Rose Ballerine. Decidí empezar a compartirles mis looks con este antes de probarlo lo suficiente para dar un veredicto porque al parece se ha vendido muy bien, por lo que quise ayudarles a decidirse a llevarse alguno de los que quedan antes de que se acaben. Me parece que el principal motivo por el cual esta colección se está vendiendo muy bien es que incluye tonos que se pueden usar para el diario. Es suave y delicada, así que funciona de maravilla para las que le tienen pánico a usar tonos intensos o que buscan un look "casi sin maquillaje" o "casi sin esfuerzo". Les mostraré más fotos del producto y algunas comparaciones más tarde. Ahora, vamos al look:
This is the first attempt of doing a FOTD using Lancome Blush Highlighter Rose Ballerine, from their Spring 2014 Rose Ballerine Collection. I decided to start sharing before doing many tries before a final veredict since seems this one is selling pretty well, so I thought I could be helpful if you want to grab one of the few remaining here in Mexico. The main reason I find this collection is selling pretty well is because it's highly wearable for every day. It's soft and delicate, so works wonders for those who are afraid of bold shades or want an almost "makeup-less" or "effort-less" look. I will show you more pics of the product and some comparisons later. Now, let's go on the look.
Usé la brocha Yachiyo de Nars para aplicarlo, que está pensada para aplicar rubores muy pigmentados. Esto implica que lo que ven en las fotos es probablemente lo más clarito que se va a ver en tonos de piel medios. El resto del look es muy sencillo: un delineado con rabillo con el delineador en plumón de Maybelline, un poco de polvo bronceador de Couleur Caramel para un suave contorneo y en los labios el Rouge G Girly de Guerlain -uno de mis lápices labiales favoritos.
I used Nars Yachiyo brush to apply it, which is meant to apply highly pigmented blushes. This means this is the sheerest application on medium skintones you'll get with this. The rest of the FOTD is very simple: a cat eye with Maybelline pen eyeliner, some of Couleur Caramel bronzer to slight contour and Guerlain Rouge G Girly -one of my favorite lipsticks.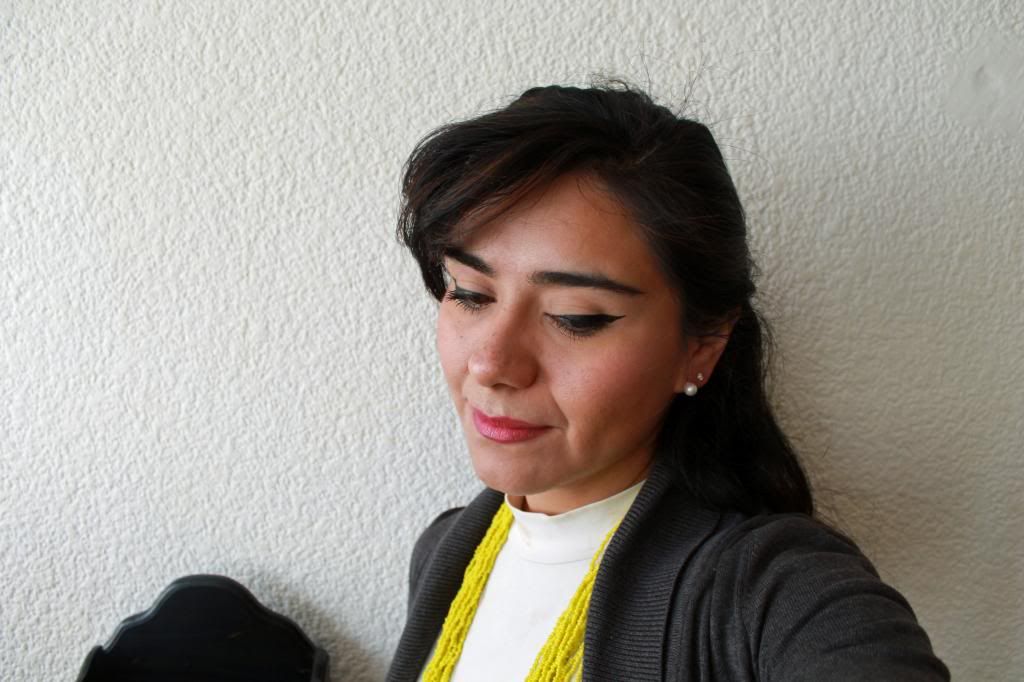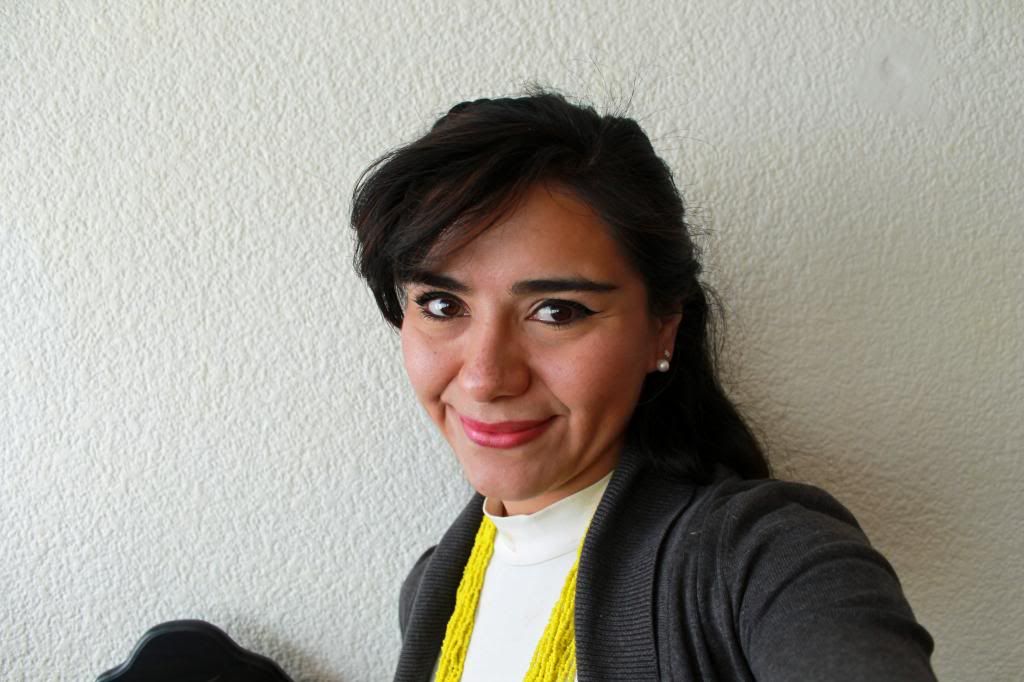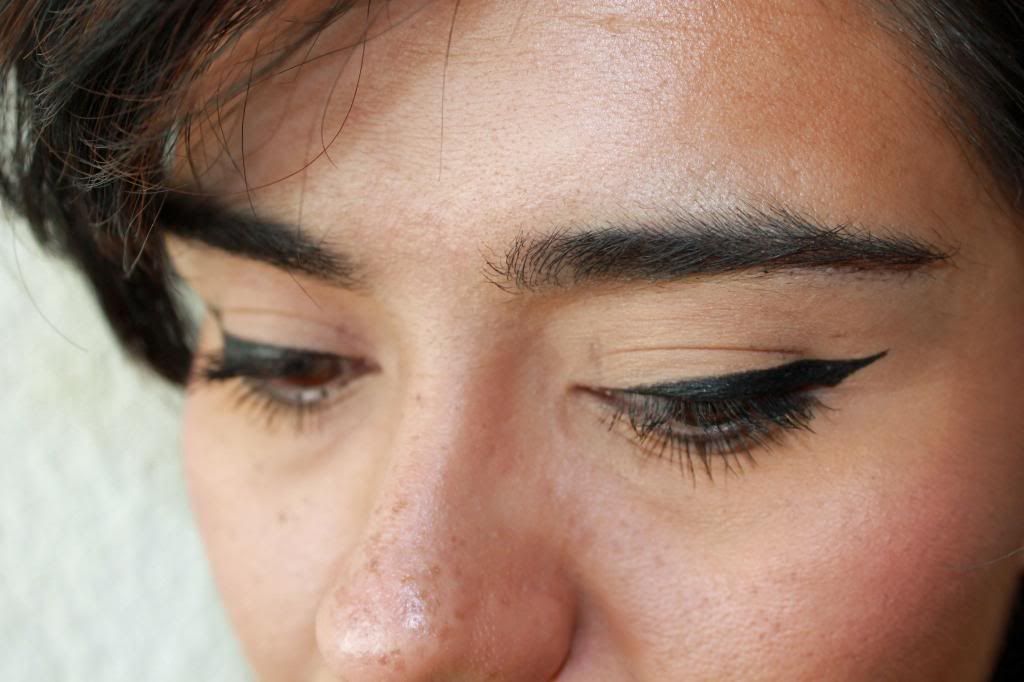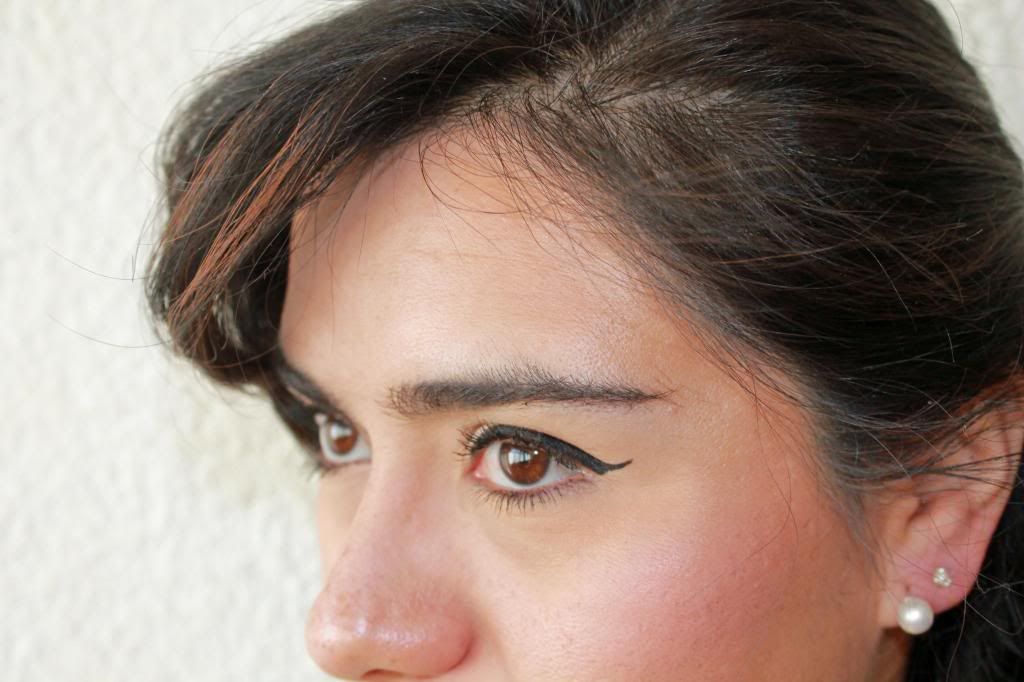 Inspiration
La inspiración para este look proviene del trabajo que hizo Laura Mercier en Madonna para el video "Take a Bow" -de los 90's. Últimamente he estado escuchando mis canciones favoritas de Madonna, y ésta desde luego que está incluida. Me encanta la combinación de la letra con el affair con el torero en el video, y además ella se ve increíblemente linda. En el look usé rosa en los labios en lugar de rojo, sólo porque me pareció que el rosa le iba mejor al rubor.
Inspiration for the FOTD came from Laura Mercier's work on Madonna for her video "Take a Bow" -from the 90's. I've been listening again to my favorite Madonna's songs, and this is by far among those. The lyrics are wonderfully paired with the love affair with the bullfighter in the video, and she looks gorgeous. I used pink instead of red for lips just because I thought pink would look prettier with the blush.