Este es mi tercer intento con el Rose Ballerine de Lancome. Debo decirles que me he divertido mucho durante esta semana de rubor rosado, y en particular me ha gustado combinarlo con azul. Para hoy mantuve esa combinación, pero de una forma más sutil. Apliqué el rubor con la brocha Cheek de Tom Ford, pero de todas formas se ve sutil, así que si lo compras no esperes tanto color. En esta ocasión el look estuvo inspirado en las flores que vimos en el desfile de Dolce & Gabanna para Primavera 2014.
This is the third try I do with Lancome Rose Ballerine. I must tell you I've been enjoying this pink blush week, and I'm particularily loving pairing it with blue. I kept the combo for today's look, but in a subtler way. I used Tom Ford cheek brush to apply, but I found it still looks subtle, so really don't expect much pigmentation from this blush if you get it. This time I took as inspiration the flowery looks we say in Dolce & Gabanna runway for Spring 2014.
Mismo que siempre me recuerda a los Borgias, uno de mis programas de televisión favoritos actualmente en donde escuché una frase atribuida a Maquiavelo maravillosa -no estoy segura de que históricamente si la haya dicho, pero no le quita lo increíble:
Which reminded me of the Borgias, one of my current favorite shows where I heard a marvelous quote from Machiavelli -I'm not sure he historically said it, but it's still a great quote.
Ahora el look, mantuve el delineado con rabillo pero esta vez sólo apliqué un poco de color con el tono azulado de la paleta Sequin Shimmer Brick de Bobbi Brown (Invierno 2013, una de mis favoritas desde entonces que hasta apareció en la entrada de favoritos de Febrero). Debido a que esperaba una aplicación más intensa del rubor, me fui por un tono de labios más ligero: Guerlain Shine Automatique à la Parisienne.
Now FOTD, I kept the winged eyeliner but this time I only applied a wash of color with the blue-ish shade in Bobbi Brown Sequin Shimmer Brick palette (from Holiday 2013, and a current favorite since then, even featured in February's favorites). I was expecting a bolder application of blush, so I went for a lighter pinker lip shade: Guerlain Shine Automatique à la Parisienne.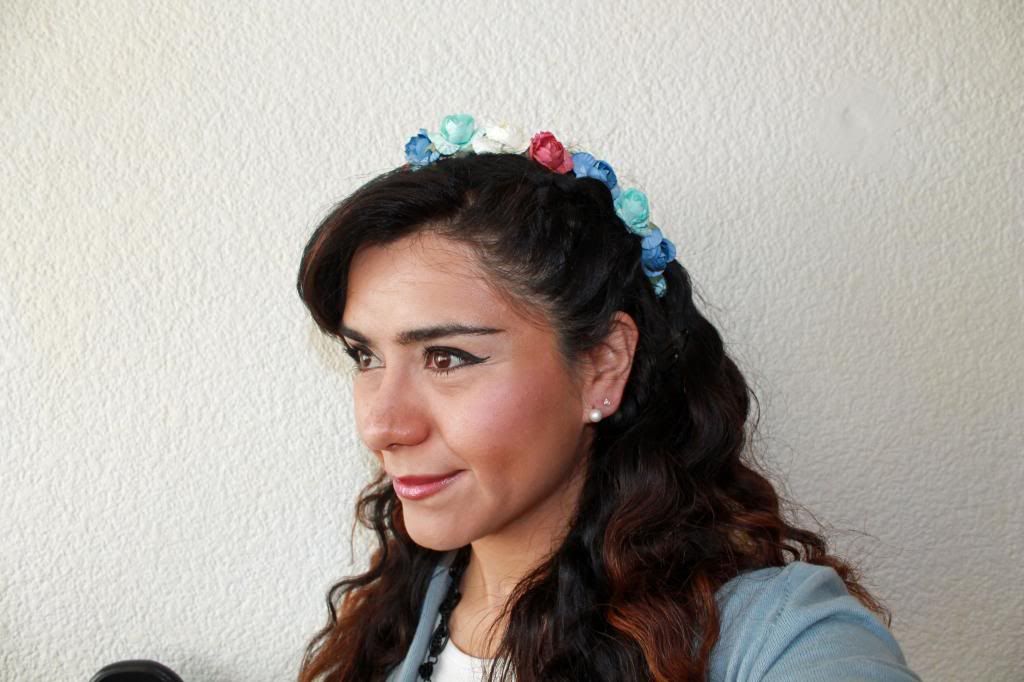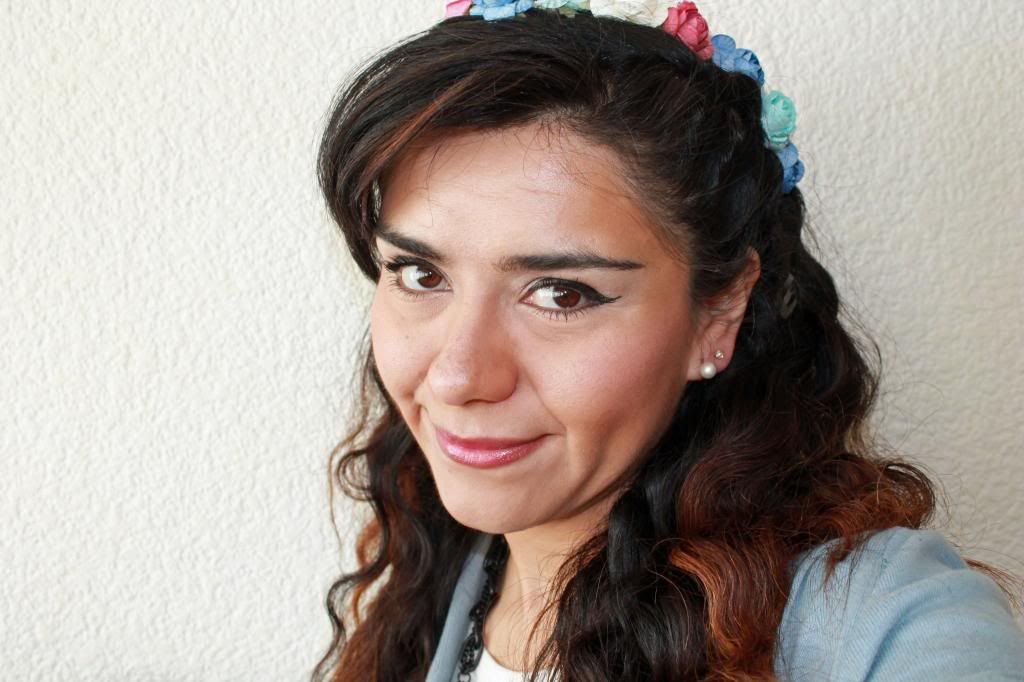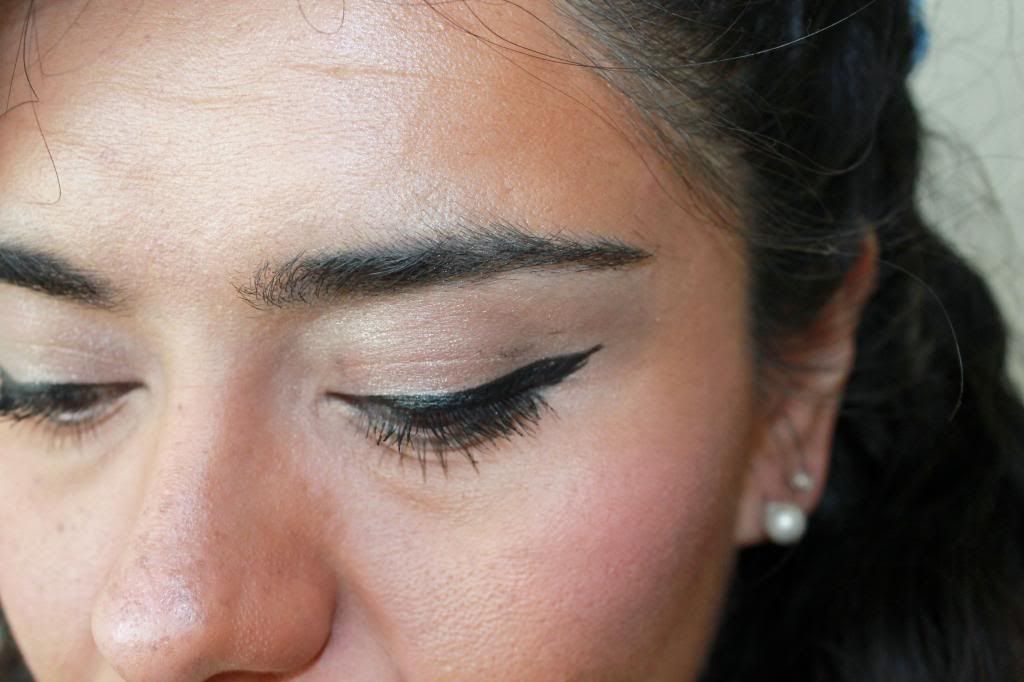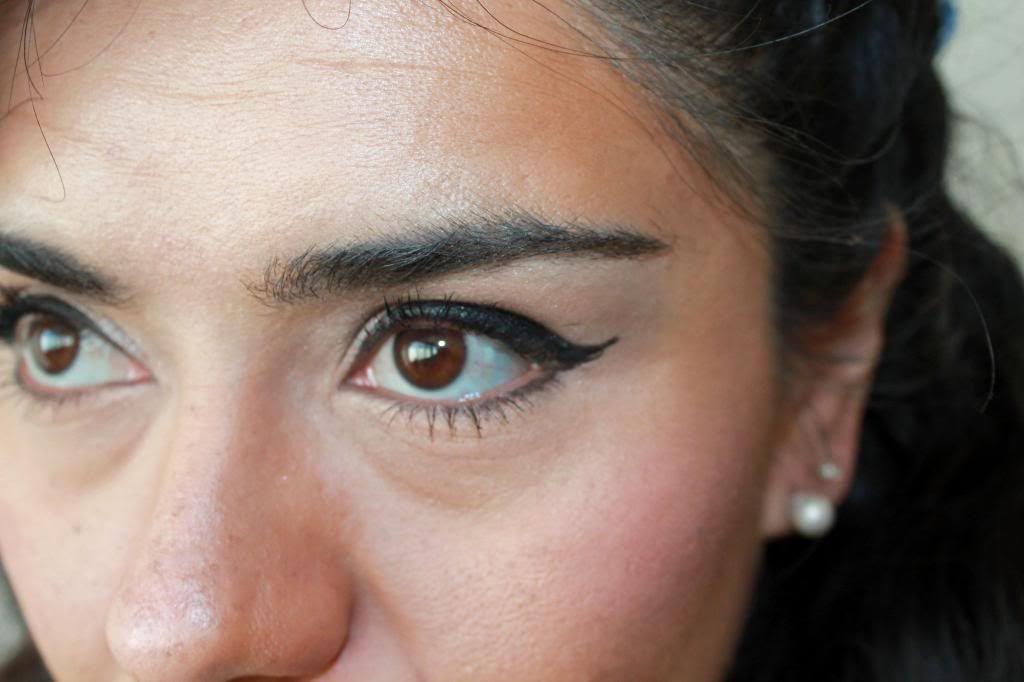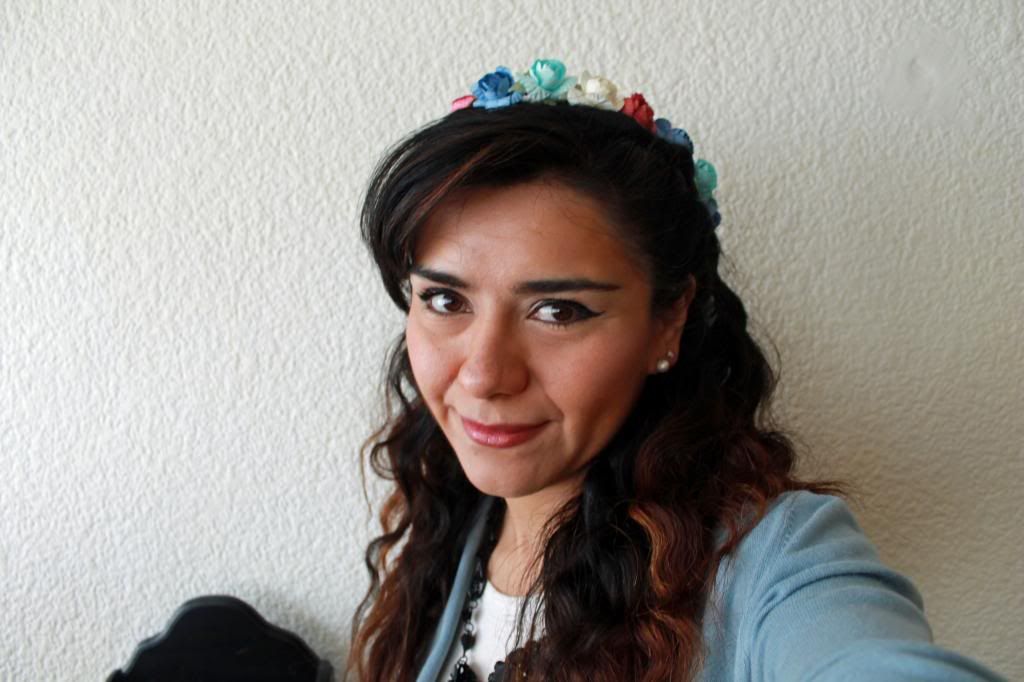 De pronto pensé que este look iba a ser muy hippie para mi ambiente laboral, pero al parecer funcionó. Incluso me comentaron que se veía bien mientras estaba en el elevador, lol. No obstante, el soundtrack del día me parece es este -sólo me falta lo relativo a San Francisco:
I expected this look would be too hippie for my work environment, but seems it worked just fine. I even got the comment that it looked nice while I was in the elevator, lol. Yet, the soundtrack of the say seemed to be this one -I'm just missing the San Francisco part:
Probablemente pruebe este rubor sobre un iluminador líquido, para ver cómo funciona. Aun asi, sigo pensando que este va a ser un favorito de las fanáticas del "look natural".
I might still test this blush with over a liquid luminizer to see how it works, yet I keep thinking this is something the "natural look" lovers will totally adore.