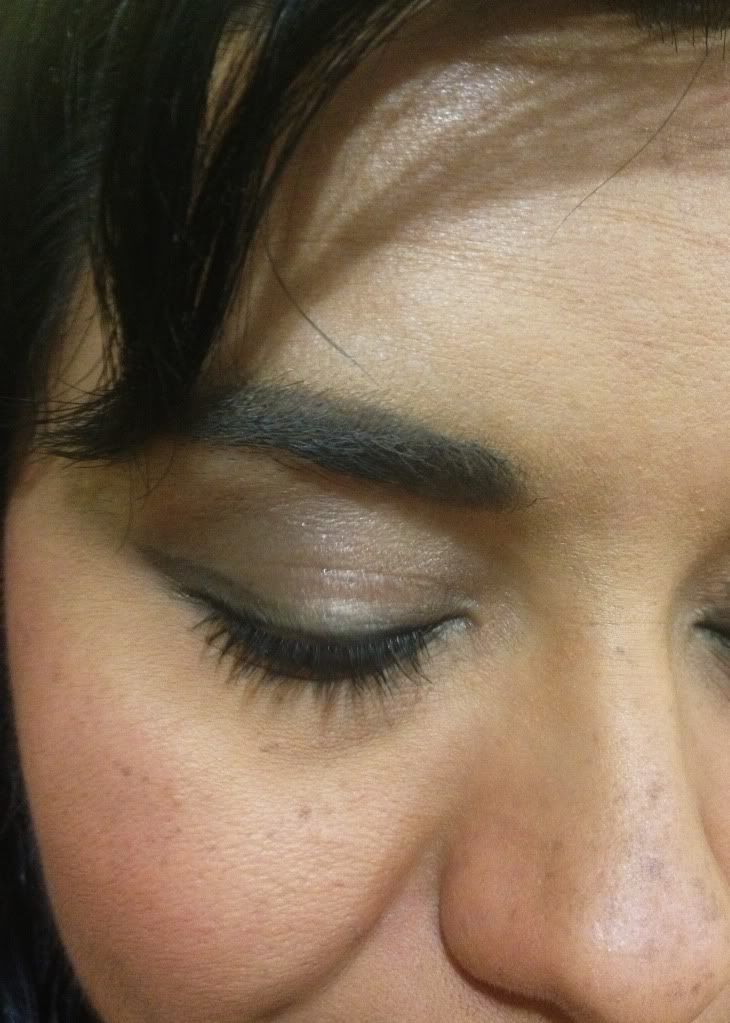 Navegando pr la red, me encontré este maravilloso look oro viejo en el blog Makeup Box. Le agradezco mucho a Laitae de MUA por mencionarmelo ya que es una grandiosa fuente de inspiración para looks -sobre todo para los que necesito para salir. Intercambie algunos mensajes con la autora, ya que ella usó una sombra de edición limitada de Shu Uemura (que yo no tengo) y me preguntaba si se podía hacer con la Retrospeck de Mac (más fácil de conseguir en el mercado mexicano). Puedes ver su tutorial y nuestra pequeña conversación aquí:
Surfing around the web, I found a gorgeous Peridot EOTD in the Makeup Box blog, I really thank Laitae from MUA for letting me know the exitence of such wonderful source of makeup inspiration. I exchanged a couple of messages with the autor, since she used a limited edition Shu Uemura gold eyeshadow which I don't own, but wondered if I could get a similar effect trying Mac Retrospeck. You can see her tutorial and our little chat here: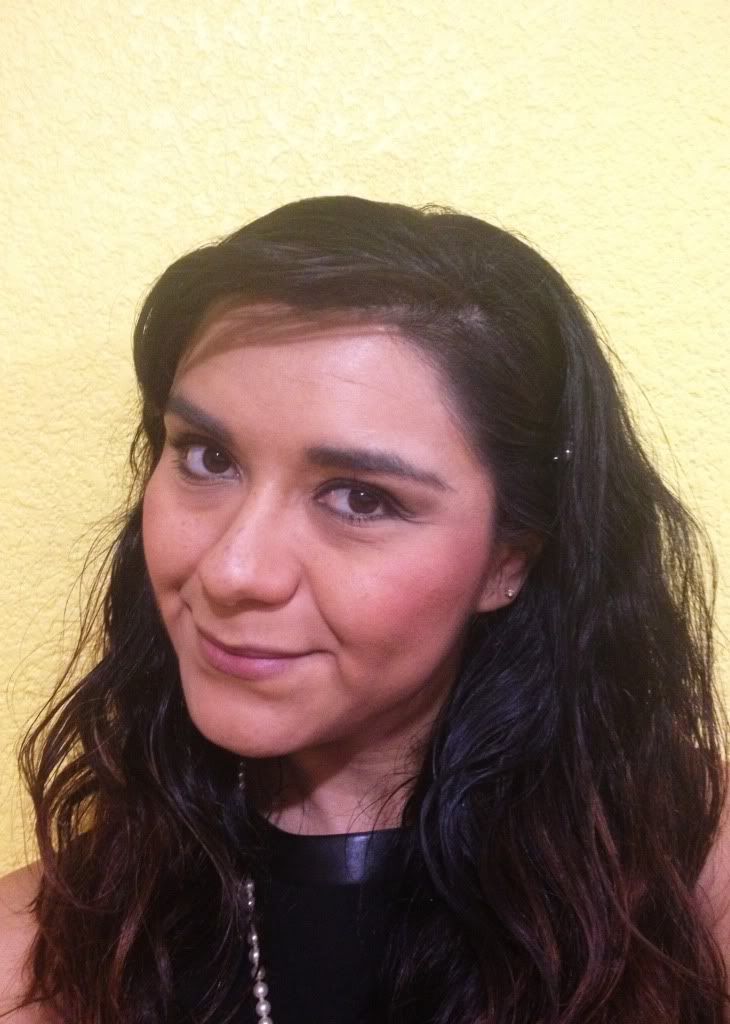 Como sombras usé la Retrospeck y Showstopper de Mac, además los delineadores Stylo Yeux Waterproof Noir Intense y Khaki Précieux de Chanel (este último de la colección Otoño 2013) y el rimmel Le Volume. Para el rostro la base de RCMA en el tono Shinto II -como me encantaría poder usar esta para el diario, porque su terminado es muy natural- los polvos bronceadores de Shiseido en el tono medio y el blush de Tom Ford Ravish -en verdad que está en franca competencia con el Blossom de Burberry por ser mi blush favorito.
I used Mac Retrospeck and Showstopper eyeshadows, Chanel Stylo Yeux Waterproof in Noir Intense and Khaki Précieux, also Chanel Le Volume mascara. For the face I used RCMA in Shinto II -I really wish I could use this one on a regular basis since it has an incredible finish- Shiseido Bronzer Medium and Tom Ford Ravish blush -it's in a hard competition with Burberry Blossom as my favorite blush.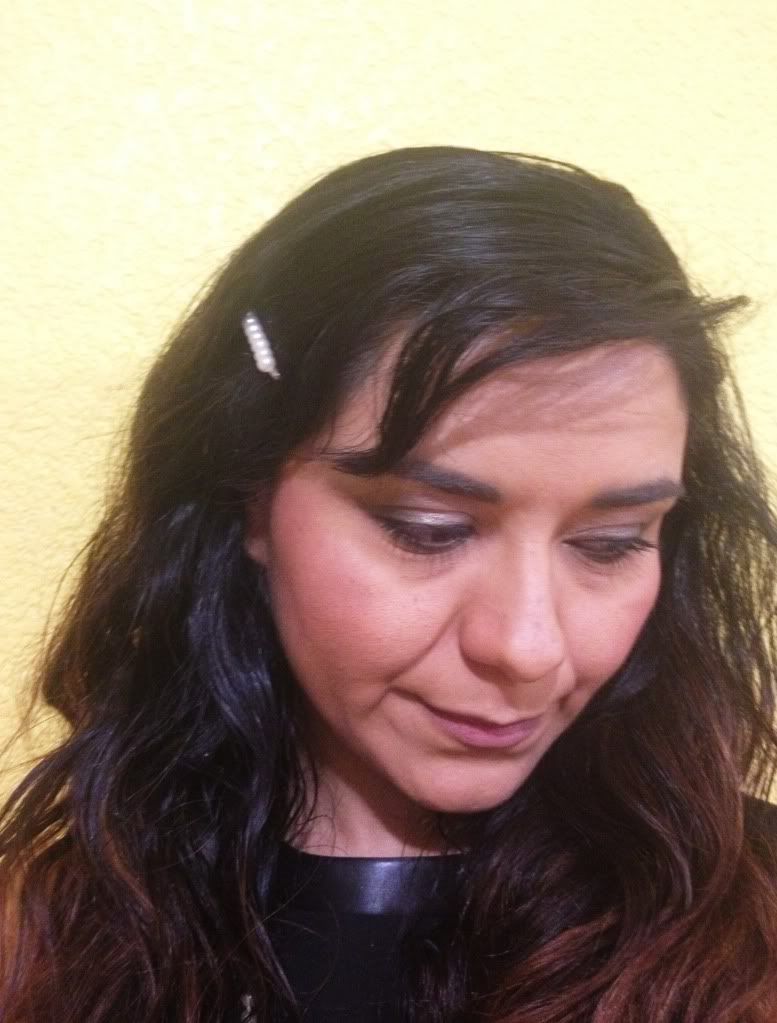 Este look necesita unos labios rojos para verse realmente glamoroso, y a mi no me cuesta nada usar rojo, sólo que no me pude decidir cuál de todos. Por ello, me esforcé y elegí sólo 10 tonos para probar, que les estaré mostrando mañana... lo que implica que mañana será un día de labios rojos!!!!
This look need a red lip to be very glamorous, but since I'm a red lip lover... I couldn't decide which one to use. I made a huge effort to pick just 10 shades of red to try, which I will show you tomorrow... that means tomowrrow will be a red lip day!!!
Aclaración: por favor tomen nota de que un look así tuve que hacerlo durante el fin de semana que tengo algo de tiempo libre. Desgraciadamente, mi vida cotidiana me da poco tiempo para intentar looks glamorosos o muy elaborados y sólo me permite looks básicos (como los que casi siempre muestro acá). Por el mismo motivo, tampoco hay una constancia en la publicación de entradas, sino cuando el tiempo me lo permite.
Disclaimer: Please take notice that I had to do this during the weekend that I have some free time. Unfortunately, my daily life leaves very little space for glamourous FOTD and just allows me to use wearable polished FOTDS (like most of the ones you see here). That is also the reason for sometimes having daily posts and then "leaving" the blog for a couple of days.