Estas salieron hace un rato ya, pero las he disfrutado mucho así que decidí compartir algunas fotos hoy. Las sombras de Shiseido tienen de las mejores texturas que he probado en varios años. Son suaves y sedosas, pero además tienen tonos complejos y combinaciones interesantes. Dick Page ha hecho un gran trabajo con estos trios. Aquí hay swatches de los dos de los que hablo hoy:
These came out some months ago, but I've enjoyed them some much that I decided to share some pictures. Shiseido eye shadows have some of the best textures I've felt during the last years. They are soft and silky and they have also complex and interesting shades and combinations. Dick Page has done a wonderful work with these ones. Here are some swatches of both:
Beach Grass incluye un beige claro, un dorado y un ciruela. Esta combinación me parece increíble para las que tenemos ojos cafés, ya que el ciruela resalta el café -por lo que no me costó ningún trabajo llevarme esta. Aún cuando el dorado no es un de los mejores colores en mi (soy invierno oscuro, en algún momento hablaré de eso), los otros dos tonos son los suficientemente favorecedores en mi para que este trio funcione. Aquí hay un look con estas sombras, usé la Caviar Stick en Amethyst de Laura Mercier como base.
Beach Grass includes a pale beige, a marigold and a plum. I think this combo is amazing for all of us who have brown eyes, since the plum enhances brown eyes, so this was very easy to pick. Even when golden shades aren't the best for my coloring (deep winter, I will talk about this in the near future), the other 2 who are flattering on their own on my coloring make it work. Here is an EOTD with the trio, I used Laura Mercier Amethyst Caviar Stick as base.
El resto del look incluye el blush Ravish de Tom Ford y el labial Foxxy Pout de TheBalm. Me encantó el maquillaje de ojos, pero el look en general no. me preció que había algo mal con los labios, me gustan esos labiales pero creo que el tono que elegí no me va nada bien.
Rest of the face includes Tom Ford Ravish blush and TheBalm Foxxy Pout lipstick. As much as I loved the eyshadow combo, I disliked the overall look. I felt there was something wrong with the lip, I like that lipstick formula but I feel I didn't choose the most flattering shade on me.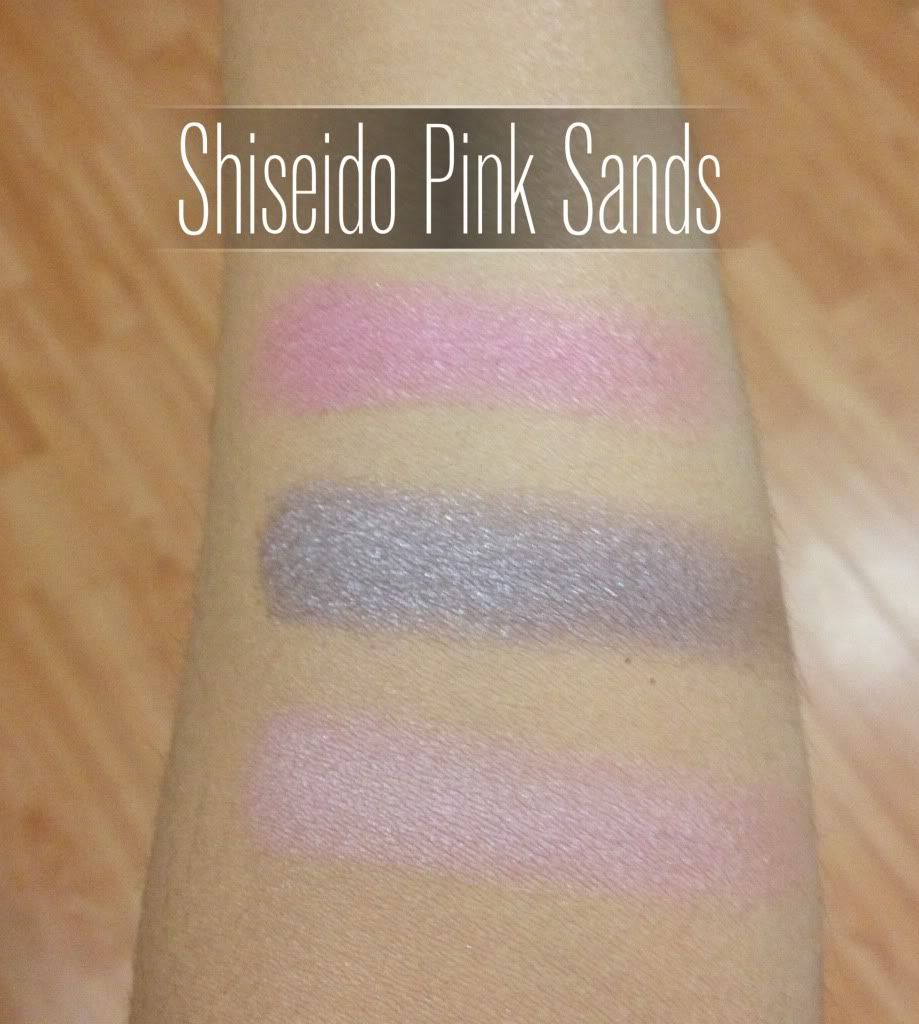 En contraste, no estuve tan convencida al principio de Pink Sands. No sabía si esos rosas se me iban a ver bien, aunque el taupe es simplemente adorable -y más para una amante del taupe. El trío incluye un rosa durazno claro, el taupe y un rosa medio. Afortunadamente, estas sombras se ven lindas:
In contrast, I wasn't sure about Pink Sands. I didn't know if I could pull off those pinks, but that taupe just looked amazing –and I'm a devoted taupe lover. The trio includes a peachy pink, a taupe and a cool medium pink. Fortunately, I can wear this without looking harsh.
El resto del maquillaje incluye el blush Madame Rougit y el Rouge G Madame Reve de Guerlain, ambos de la colección de Otoño 2013.
Rest of the face includes Guerlain Madame Rougit blush (a current favorite) and Guerlain Madame Reve Rouge G, both from Guerlain Fall 2013 collection.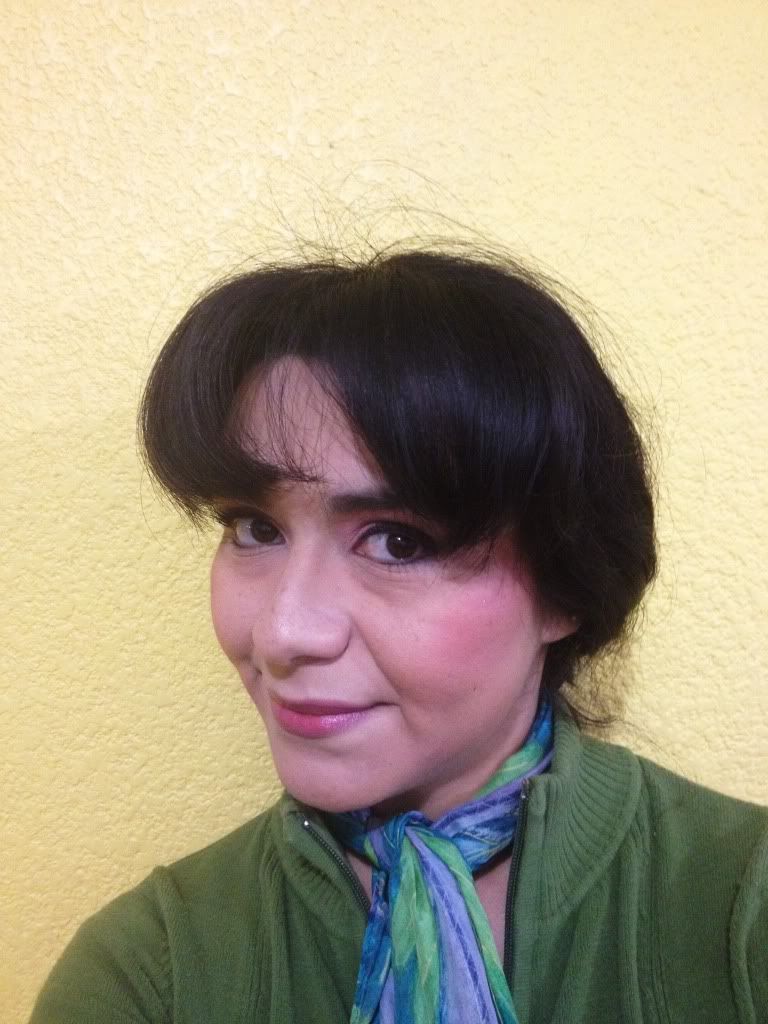 Conclusión: aún si tienes tonos similares en tu colección, nunca está de más echar un vistazo a las sombras de Shiseido simplemente por la textura. Estoy esperando la Eye Bar.
Bottom line: Even if you have similar shades in your stash, Shiseido eyeshadows are always worth taking a look because of the texture. I can't wait for the Eye Bar.
Bonus: Swatches of Fire (OR302) and Opera (GD804)