Ya empezó Septiembre y yo ya me siento en el mood otoñal. Ya sé, la temperatura realmente no ha cambiado, sigue lloviendo, pero de alguna forma me llama más la atención usar tonos más oscuros en mis ojos -en contraste con meses pasados que casi no usaba nada. Aún así, hay algunos elementos que se usaron en verano que aún se pueden usar en otoño -esto de cambiar por completo todo, no es necesario. Hoy les muestro dos alternativas que he hecho para iniciar la transición.
September started and I'm already feeling the Fall mood. I know, the temperature hasn't really changed here, it's always raining, but somehow I'm feeling more attracted to darker shades on eyes in contrast the the almost bare eyes I used before. Yet, some things you were using in the summer are still wearable for fall. Today, I'm showing you some alternatives I've done to start the transition.
La primera, sigue con la idea veraniega del California Girl Look (que creo se nota que me gusta mucho), pero con algunos toques otoñales. En lugar de usar una sombra dorada o rosita, me fui por una taupe con brillitos y delineador taupe. Los pómulos siguen del lado luminoso mientras que los labios en un tono coral traslúcido.
This first one, keeps the idea of the summery California Girl Look (which by this time you all know I totally adore), but whith a fall-ish twist. I'm not wearing a golden or pinky eyeshadow, but rather a taupe and also a taupe eyeliner. Cheeks are still on the bright side while lips are a sheer coral.
Productos / Products
Chanel Gri Gri eyeshadow
Clinique Egyptian eyeliner
Chanel Pressage cream blush
Chanel Rose Initiale Joues Contraste
Dior Addict Extreme Lucky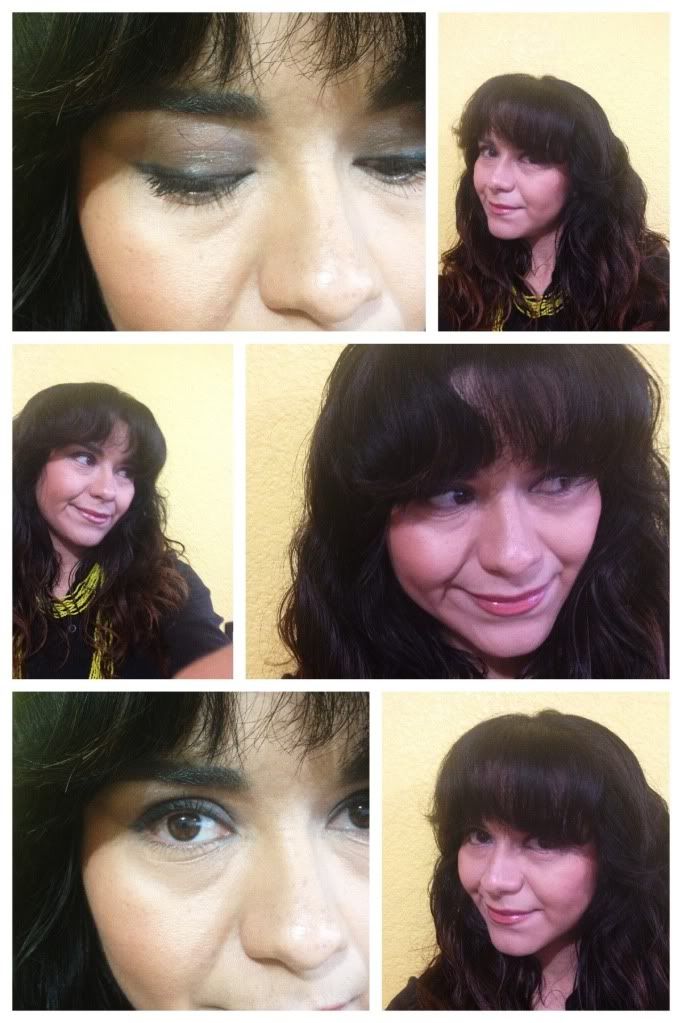 En el segundo, hay un tono verde bronceado en todo el párpado y delineador negro. El rubor va más claro, pero sigue en la tendencia coral mientras que los labios también son más claros, aunque no llegan al nude corrector.
In the second one, there's a darker wash of color in a bronzey green shade with black eyeliner. Blush goes lighter in a coral shade and lips go also lighter, yet not concealer nude.
Productos // Products
Dior Bonne Etoile Palette
Nars Via Venetto eyeliner
Chanel Frivole Joues Contraste
Chanel Rouge Coco Mystique
Productos usado en ambos FOTDs // Products in both FOTDs
Garnier BB cream for combo-oily skin (light/medium)
Benefit Erase Paste 02
Chanel Poudre Libre Universell 30
Chanel Terre Epicée bronzer
Shiseido Nourrishing Mascara Base
Le Volume de Chanel mascara